Having new vectors to count on to make each of our projects unique is really important. This is why we know you will like the latest deal from DealPixel, Massive Vector Bundle, a deal with 4400 high quality stock vectors that are useful to any designer. The set is available for only $51. That is a 99% discount!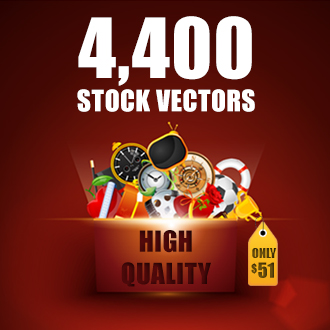 Today's deal was designed by Vectorian, and they put together a set with 4400 with all sorts of vectors you may need for your future projects, check it out.
Here is what you get
4,400 vectors in EPS10 format
Click on image below to view all the vectors
Deal Terms
Make sure to visit DealPixel to check the terms of this deal.
Signup to Receive New Deals
And make sure to subscribe to DealPixel to have new deals delivered right to your inbox.