When building a website portfolio involves little more than slapping a bunch of pictures on a page, the author can't expect to get decent results unless the pictures themselves are exceptionally good. Image order, size, organization, and text placement are important, as is the text itself.
Building a decent portfolio takes thought, effort, and the right tool for the job, and there are plenty of themes on the market that will give you a head start toward building a decent portfolio website.
There's absolutely no need to settle for "decent" though. What you need to create something that's truly awesome can (1) either involve a tremendous amount of hard work or (2) finding a theme that's either dedicated to the job or doesn't have any of the more common limitations or constraints that could prevent you from doing so.
The second approach is far easier, and the results are just as good.
As is the case with the following 8 WordPress themes: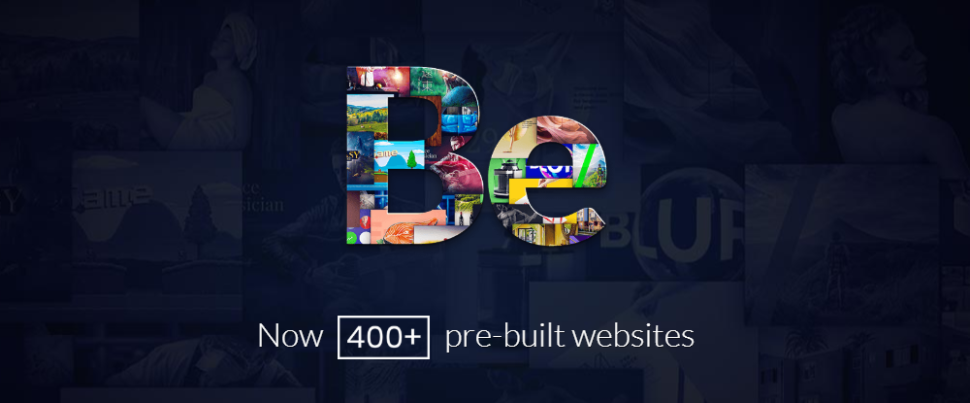 Bigger doesn't necessarily always mean better, but in the case of premium multipurpose WordPress themes the biggest of them all, Be Theme, puts forth a pretty strong argument for being among the best.
Be Theme is easy to use and it gives web designers all kinds of flexibility thanks to its 40+ core features highlighted by a library of 450+ professionally- crafted, customizable pre-built websites. These pre-built websites cover specialty website types such as one-pagers, blogs, and portfolio websites. 30 industry sectors are covered as well.
A favorite among several pre-built websites that would be a portfolio website builder's dream is BeAgency. While BeAgency can be used for a variety of business purposes, it's beautiful Ajax portfolio has made it a favorite of many agencies seeking to showcase their work.
Be Theme is responsive and SEO-friendly and you can have a portfolio website you'll be proud to own up and running in as little as 4 hours.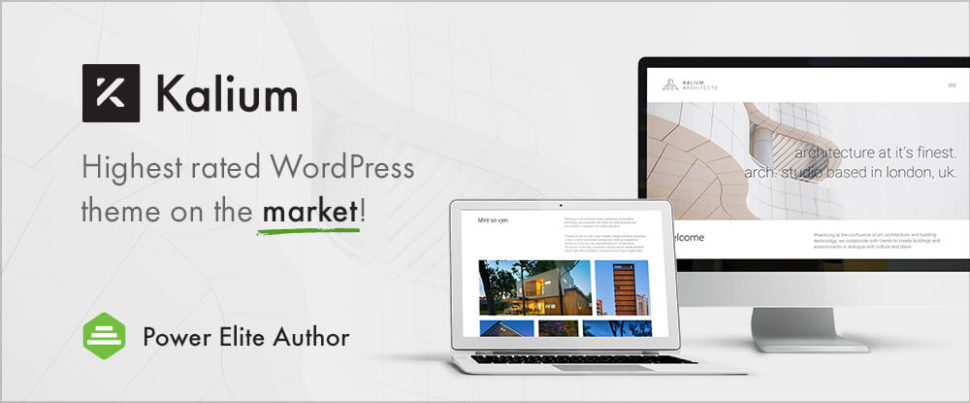 Minimalist in its design, powerful, and flexible is a good description of Kalium. This highly rated theme features an impressive selection of top-quality demos, layout designs, and theme options, together with a wide array of drag and drop content elements.
Website portfolio creators have a rich selection of design features and options to work with. A great deal of attention is directed toward portfolio design. Options include 2, 3, and 4-column formats with or without titles, and with or without margins, plus several Masonry-style layouts and options.
Browse Kalium's showcase of user inspired and created websites and you should get a good idea of how this WordPress theme can help you create the "Perfect" portfolio website, or at least one that stands head and shoulders above the competitions'.
Kalium is well supported with documentation even though it's easy to work with.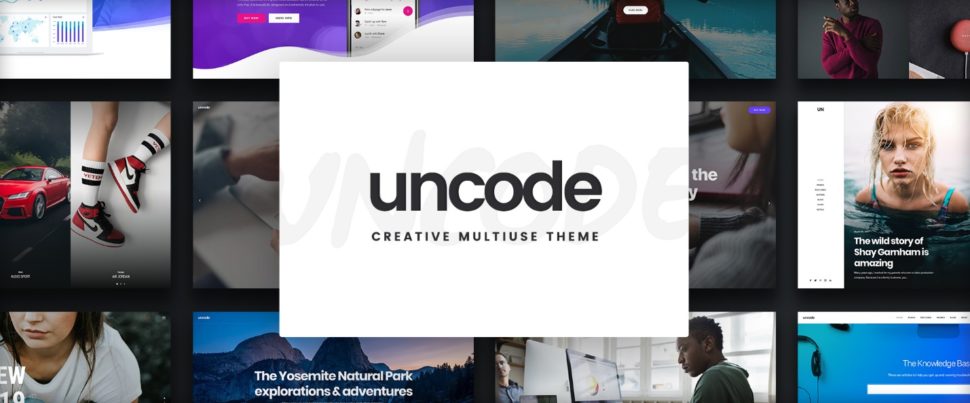 If building a pixel-perfect portfolio website is your goal, you'll want a pixel-perfect creative WordPress theme to help you build it; which is precisely what you get with Uncode.
Although Uncode is a multipurpose theme, its real strength lies in helping users create superlative blog and portfolio websites. Its 50,000 sales to date and its standing as an all-time ThemeForest best seller more than suggest Uncode will be an outstanding choice for your upcoming portfolio website project.
Your portfolio will shine brightly and correctly on PC and handheld device screens alike, and the cascade options system guarantees you'll have total control over your layout design.
If you have any doubts, visit the Uncode site and browse its showcase of user-created websites. Your doubts will vanish – guaranteed.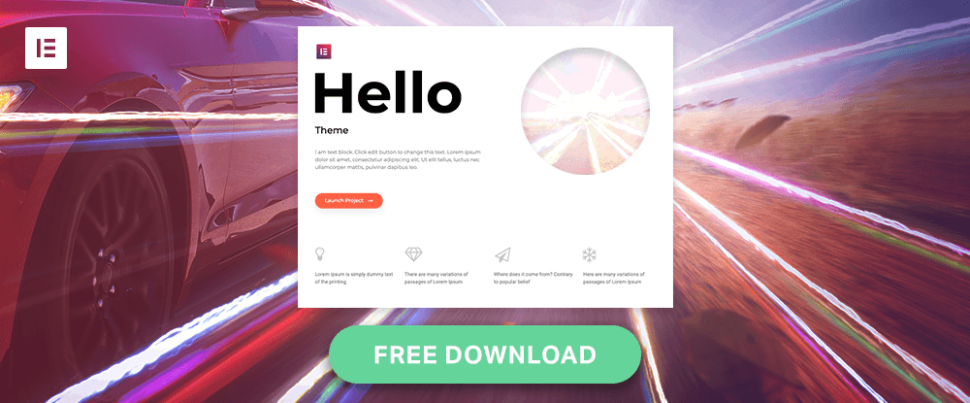 Hello is an excellent starter theme; and especially so for Elementor users. It's worth noting that whenever Elementor tests a new upgrade, a major portion of the testing is done on Hello, the fastest and lightest WordPress theme on the market.
And, when you're using Hello, you'll pleasantly discover that there's nothing to slow you down. Plugins can create problems, but not with this free, open-source theme.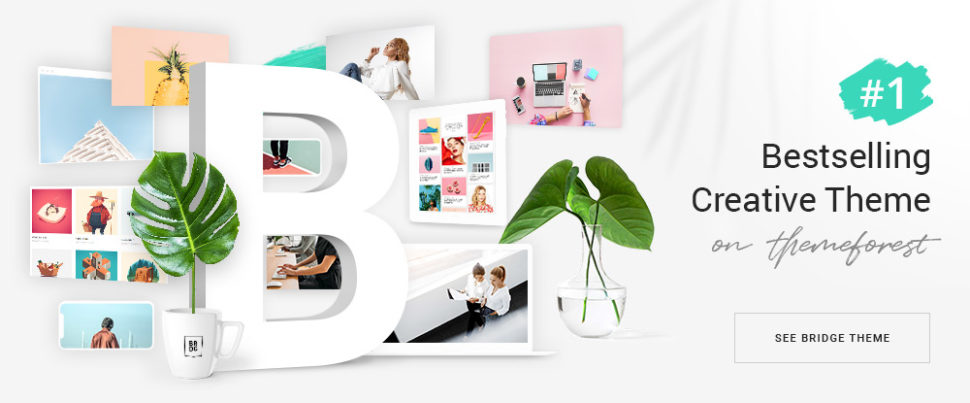 Bridge has established itself as the top-selling creative theme on ThemeForest. Its use by 110,000+ happy customers would seem to bear that out, but the real reason may be its 376+ pre-built websites backed up by a huge array of design aids and features and its open-ended customizability.
The Bridge theme is a perfect choice for building an engaging portfolio website, or any other type of business-oriented website.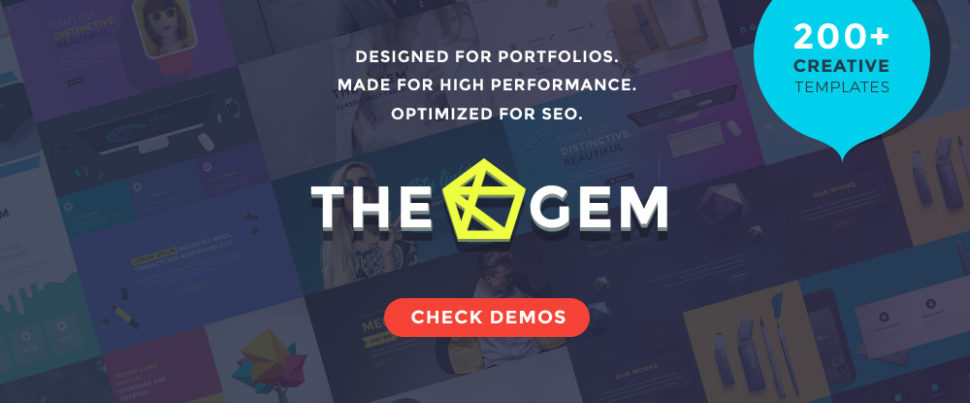 TheGem has acquired a solid reputation as the ultimate website-building tool. Since a significant percentage of its design elements, features, and options are dedicated to creating portfolios, it could be described as the ultimate portfolio website-building tool as well.
TheGem's package includes 20+ portfolio designs, flexible page layouts, portfolio sliders, masonry, metro, and other portfolio grid options.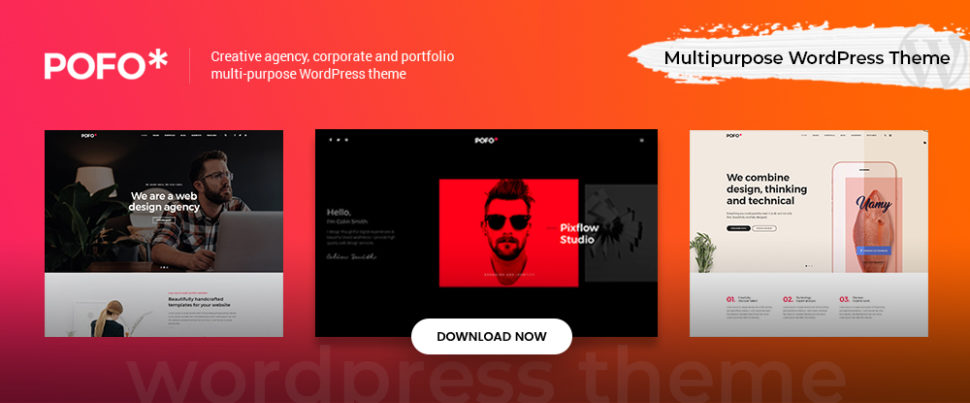 This multipurpose theme lends itself well to blog, portfolio, and eCommerce website building or, creating a website featuring all three entities. Artists, photographers, creative teams, and agencies have found a great deal to like about this premium theme.
An excellent selection of home and demo pages, a customizing tool, custom shortcodes, and the WPBakery page builder and Revolution Slider plugins are included in the package.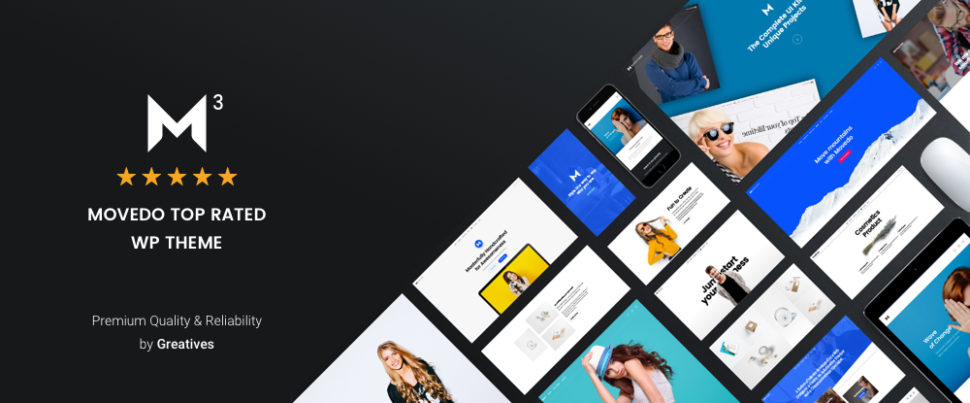 You've decided on formats and page layouts for your portfolio website, but you're not done yet. You still have to import content, an area in which the design process can really slow down.
That won't be the case with MOVEDO with its clean, modern design and easy to use import features. There are plenty of other exciting features as well that will ensure your portfolio website avoids any look of "sameness" compared to other portfolio websites and will stand out from the rest.
Conclusion
It's always good to know that you have a few hundred multipurpose themes to choose among that appear to have what you need to create a portfolio website. Searching can take time however, and you might even have to undergo some trial and error activity before find one that really meets your needs.
It's easier when you have only 8 themes to choose from. Since any one of these 8 will be more than up to the task, you're faced with a can't lose situation. Pick what you think will work best for you and you won't be disappointed.