Today's users are quick to bounce away from a website if they can't connect with a page's content within 3 seconds. If your business features online appointment bookings, registrations, or making payments for events, you want the process to be super-simple.
Amelia is a WordPress appointment and event booking plugin that web designers love because it is easy to work with. Your clients and their customers will love it for the same reason since it provides a scheduling solution that is close to perfection.
We have created this article to show how Amelia keeps customers happy and can help a business to grow.
Events Functions in Amelia 2.0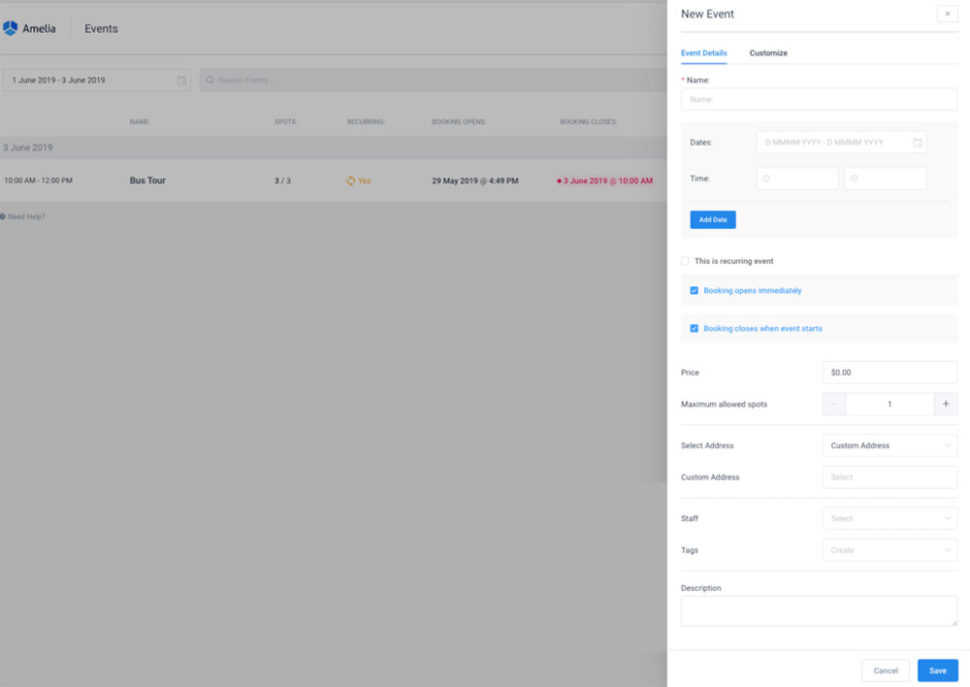 It's common knowledge that Amelia was already at the top of the class for appointment bookings plugins. A new set of events functions in Amelia 2.0 has made it even better. Amelia already has made spreadsheets items of historical interest only.
With 2.0 it can be used for even more events and occasions; whether they be single-day events to multi-day travel tours, classes, conferences, or seminars. Whatever the event, you can easily manage day-by-day detail bookings, recurring events, costs, etc.
Payments for Appointment and Event Scheduling
Managing prices and attendance for multiple day events is something you would not want to have to track manually. So, don't!
Amelia's integrations with WooCommerce, PayPal, and Stripe allow you to schedule a mix of event types while automatically streamlining the payments process – a "must have" feature in any all-encompassing booking solution. Currencies won't present a problem either and you'll receive SMS notifications as the payments roll in.
Events Calendar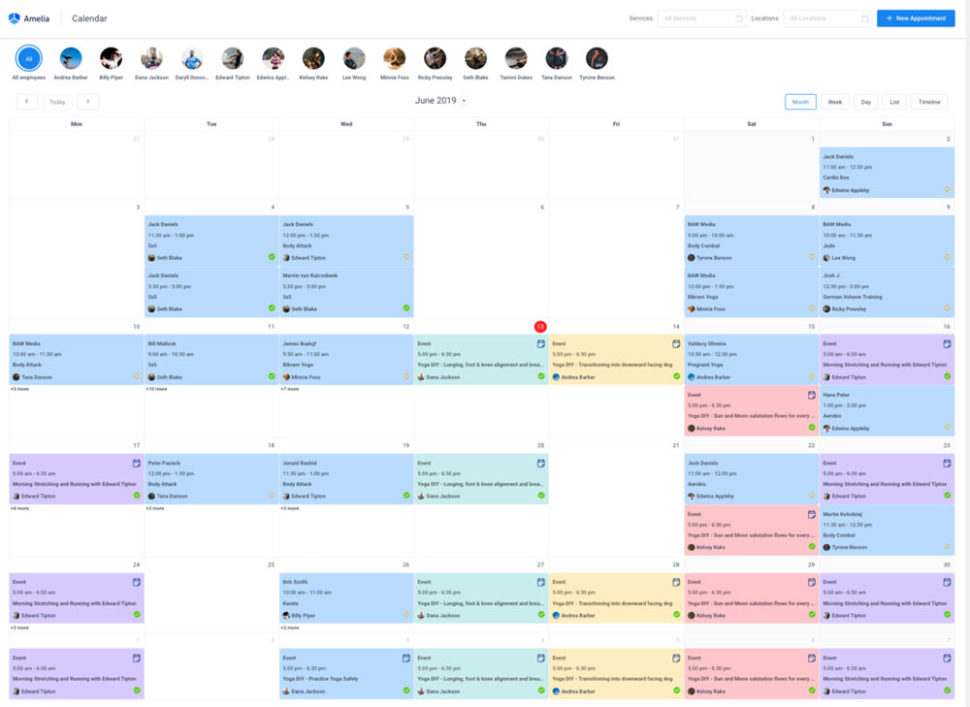 Once you've entered your events, the Events Calendar becomes a central powerhouse for boosting registrations and payments. As we mentioned in the beginning, it's super simple for users to view the panorama of events you're offering – just a click away.
And, when a potential attendee selects an event from the calendar, he or she is guided through a step-by-step booking process. The calendar will automatically update an event's availability and make a note when its maximum capacity is reached.
A truly neat feature is the UI for the event booker, payment processor, and events calendar. It's the same UI for the you and for event attendees; and since data can move freely between these functions, registering for and managing events is as simple, satisfying, and mistake-free as possible.
There are additional Events Calendar options in Amelia 2.0 such as the ability to personalize what events will display based on status or your selections, the ability to create "invitation-only" events, and more. Click to read more about events and the Events Calendar.
Classes Booking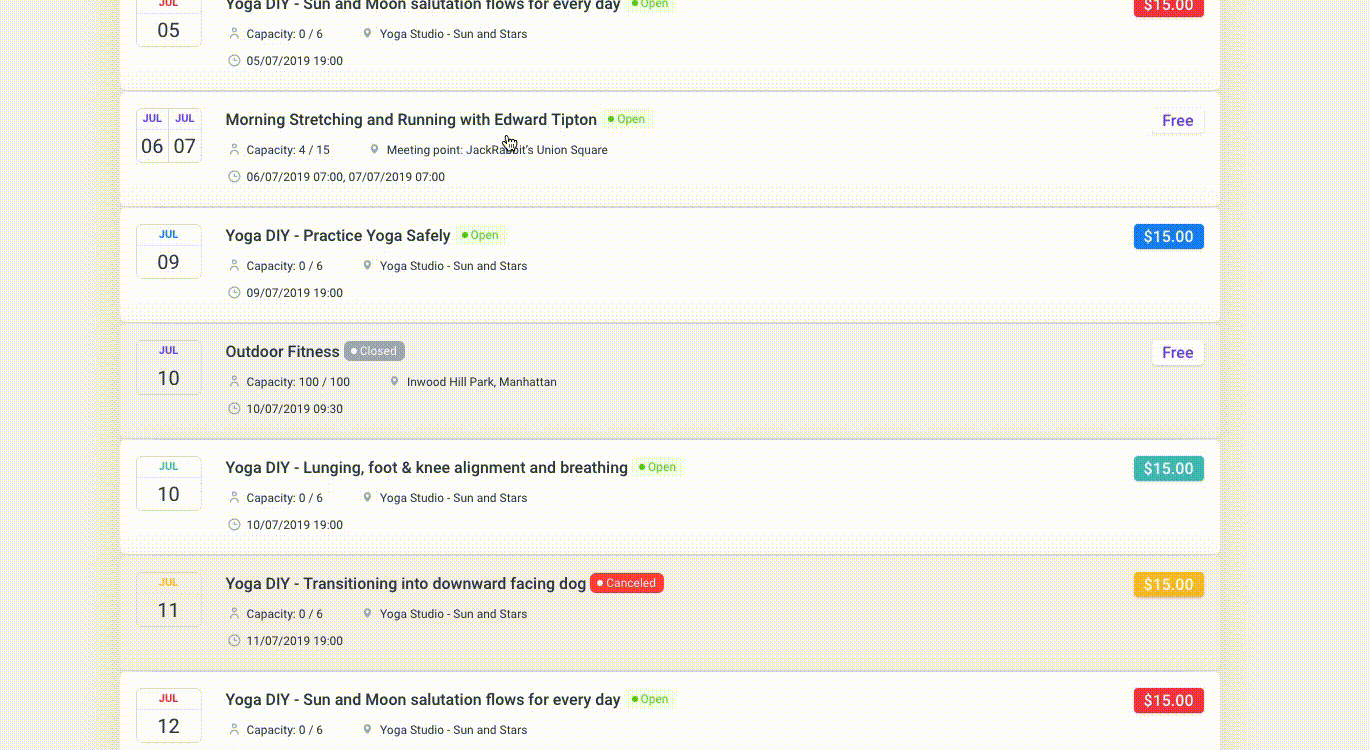 One of the things that makes the new Events Calendar such a powerful and useful feature is that the 2.0 version was built as a direct result of user feedback, a large part of which focused on the need for a specific solution. That need was for a solution that could streamline booking classes and payments in much the same way as appointments booking.
This was special. A variety of scheduling solutions and WP plugins for events already exist. But a practical solution of ongoing classes or group training, including payments, did not – until now.
Amelia 2.0 fully automates workshops, classes, and group training scheduling and payments. It doesn't matter if they are single, multi-day, or recurring events. The scheduling and payments processes are streamlined, quick, and intuitive.
Spreadsheets are but a memory of times past.
Appointment and Event Scheduling You Can Really Use
Amelia has already been praised for its UI and UX. Did the Amelia 2.0 release make this plugin any better?
The short answer is – quite a bit.
New additions include the Gutenberg block and a pair of new languages – French and Dutch. As for the others; let's take a look at what 4 of the most popular features look like now.
Admin Dashboard
Amelia gives its users an interactive dashboard summary of the business's key performance indicators. KPI data is displayed in widgets, charts, and tables since KPIs are only of value when their actions are clear. It takes less than 5 seconds viewing Amelia's dashboard to know where you stand.
Booking Wizard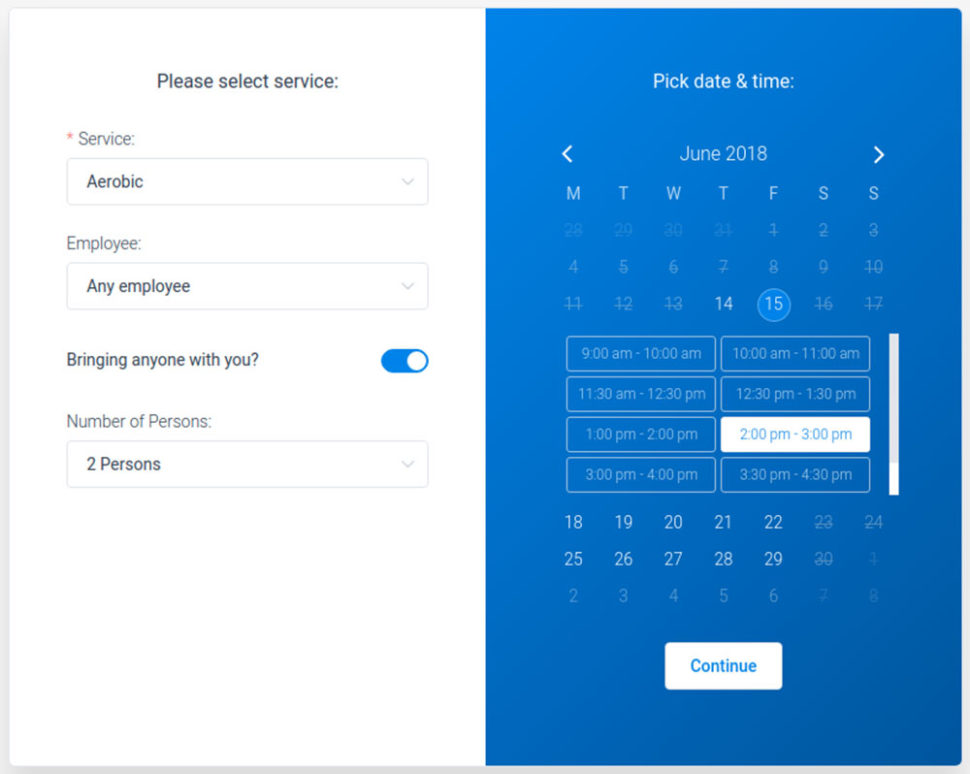 The front-end view step-by-step booking wizard that takes Amelia users effortlessly through their booking or purchasing process is one of the more popular of this plugin's features.
Visitors are naturally inclined to prefer a smooth UX that allows them to easily choose the services, locations, dates, and payment details they want, and even make changes without leaving the page.
Search Booking Widget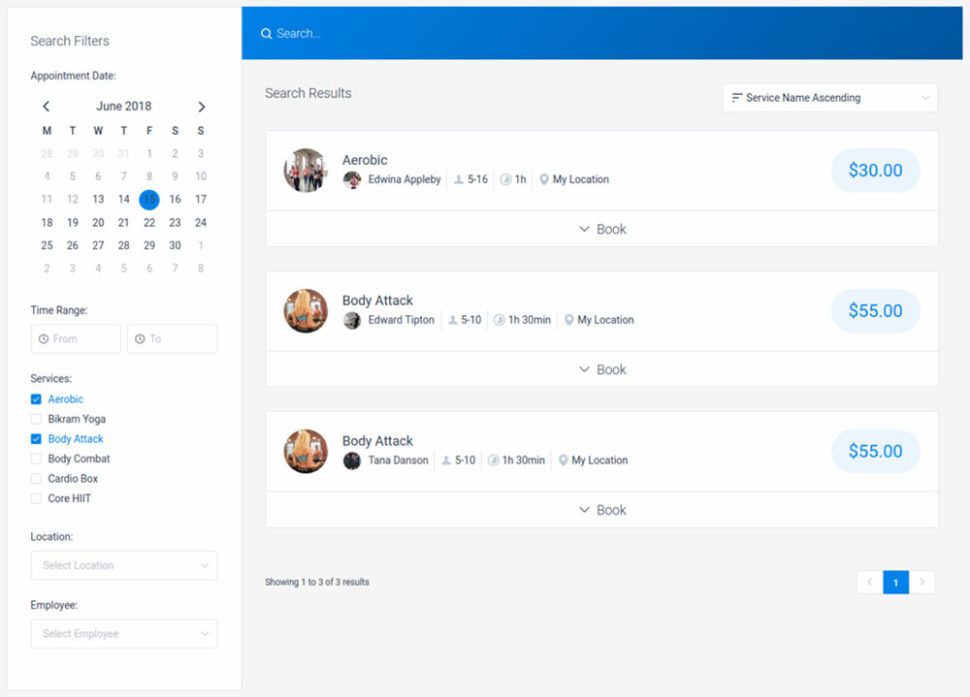 Choosing among highlighted events isn't always enough. There will be times when users will have a need to search for an event they want to book.
The search widget makes searching easy and once an event is located, it presents all the options and preferences available including preferred time, place, service, employee, etc.
Multiple Front-End Views and Customizable Design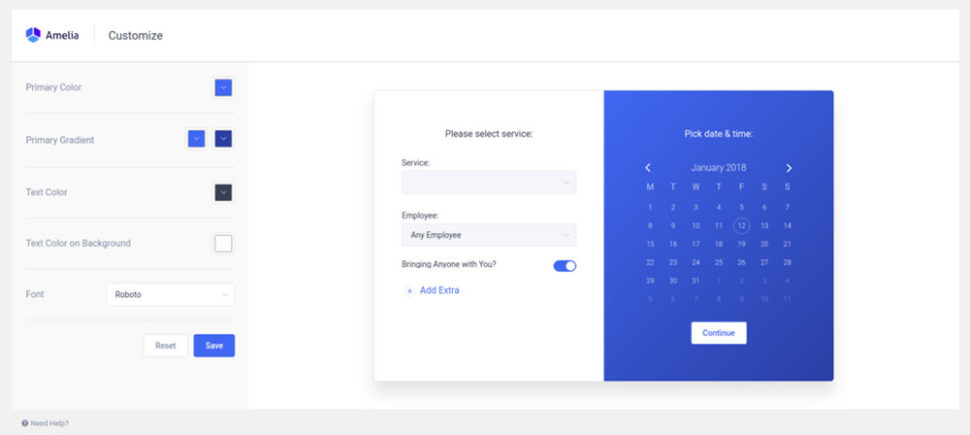 By inserting any of the following WordPress shortcodes into a page or post, users can unlock the following Amelia front-end views:
Booking Search
Step-by-Step Booking
Services Catalogue, or the
Events Booking view
No matter which view is chosen, the viewer is presented with a minimalist, non-intrusive UI. Where colors are used, they can be adjusted to match your brand or website theme.
Conclusion 
Amelia is a booking and payments plugin featuring front-end design flexibility and UX together with the back-end management tools and automation your business requires. Amelia goes about its business 24/7 in background mode so you can devote your time to other pressing business tasks and issues.
The key to using Amelia is knowing its features. With the version 2.0 launch, you can leverage this premier WP booking plugin to simplify events and appointments scheduling and payments.
There's no longer any reason to have to work with multiple plugins or install a scheduler on your site that's not quite up to the task. Amelia 2.0 does it all.
Select your industry's demo and try it yourself.