You do excellent work, but you're always looking for ways to take your game a higher level, and we're here to help you do just that.
Since there are roughly 55,000 WordPress tools services on the market, you would think finding solutions to some of your everyday problems, concerns, or issues that make improvement easier would be a piece of cake. The problem is, plowing through that vast array of potential solutions to find what will work best for you could take weeks.
That's fine if you have plenty of spare time on your hands, but we can offer a better way. We've done most of the heavy lifting for you, and we'd like to share with you 5 tools and services that are the best of the bunch when it comes to improving website quality, maintenance management, and speeding up day-to-day project workflow.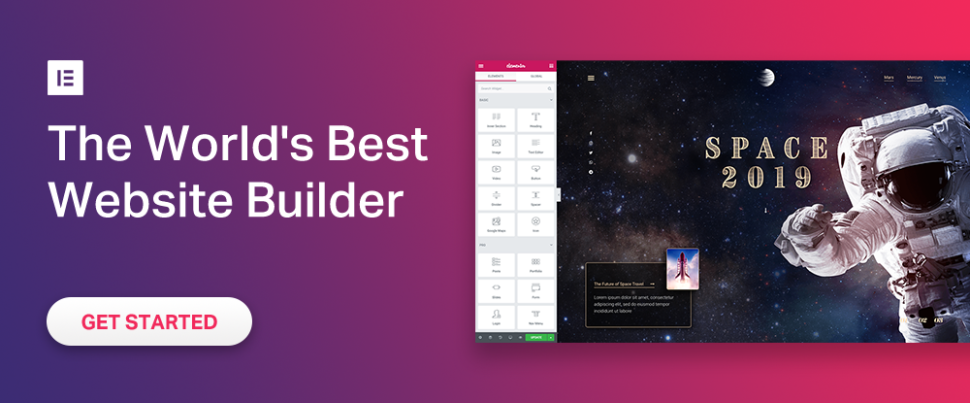 Elementor is a powerful page builder with endless advanced design elements and options that lets you create the ideal website for your clients.
You can start your pages from scratch and put Elementor's library of useful widgets to work, or if you prefer you could choose from a large array of templates to get your projects underway.
Either way, Elementor can improve your workflow and increase your productivity, and the quality of your websites – big time.
To say Elementor is popular and widely used is a huge understatement when you consider there are already more than 2 million active installs, already explains why it might be the world's best website builder.
You can use any theme and any WordPress plugin with Elementor. You won't be bothered by design constrains some themes impose on you, and plugins won't slow you down. Those two features alone could be reason enough to choose this powerful WordPress tool. Investigate Elementor's capabilities further and you'll discover even more reasons.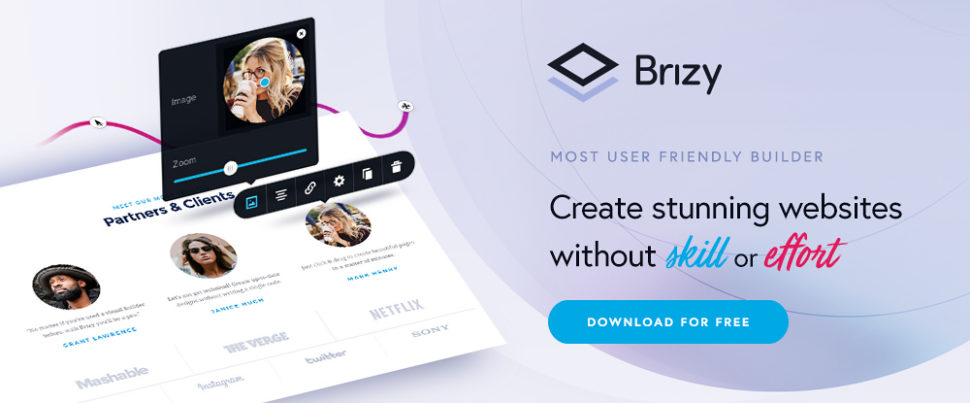 Website builders aren't a lazy bunch, but as a rule they don't object to working with a tool that's almost ridiculously intuitive and easy to use, doesn't require coding, or doesn't require any special technical skills. Brizy WordPress page builder fits that description perfectly, and it has everything needed to enable you to create the most perfect websites you can imagine.
The Brizy package includes 150 layouts, 240 design blocks, and 16 popups, every one of which is ready-made and professionally crafted. 4,000 icons are also included, and you'll find color-schemes and fonts easy to work with.
The blocks make great starting points, especially if you find starting from scratch is somewhat intimidating. With the layouts and blocks at your fingertips you could easily build a complete page in minutes.
Brizy is free to download, and you can build your first website on Brizy free of charge with no strings attached.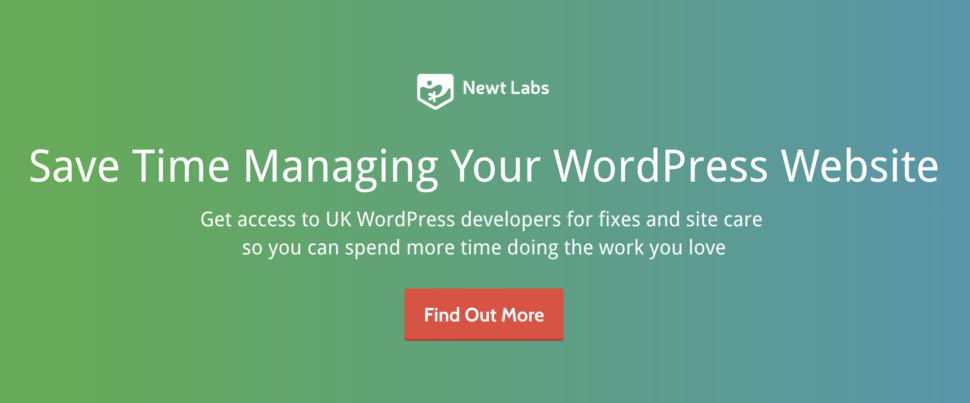 Maintaining an up-and-running website can be a pain at times, and if you're responsible for multiple sites, maintenance and troubleshooting it's no fun at all. Newt Labs will be happy to take over those tasks so you can focus on designing and building websites, pleasing your clients, and growing your business.
The Newt Labs team will do any needed troubleshooting, offer advice or help you make small fixes, and take care of WordPress core, theme, and plugin updates, site security monitoring, backups, and other day-to-day management tasks. Since Newt Labs' cloud hosting is WordPress optimized, you can upgrade to a proper hosting service if you need to speed up your website.
Newt Labs also gives you easy access to the latest WooCommerce and WordPress video tutorials, so you and your clients will be able to get the most from your use of WordPress and your website designs.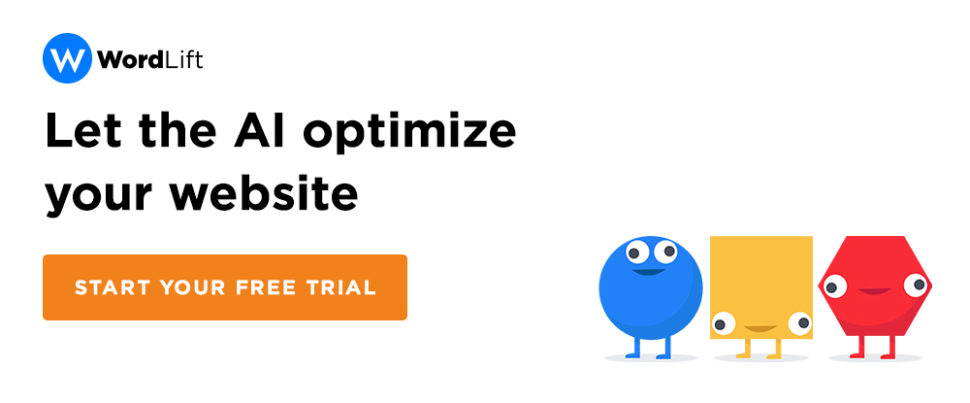 WordLift is a semantic platform that applies AI to SEO analysis and design. It partners with WooRank to measure the performance of your site content in terms of key factors influencing search rankings and organic traffic in general.
This SEO tool takes your site content and translates it into knowledge graphs and machine readable content that helps the search engines better understand what your content is all about and allows you to find out how to improve user engagement. A useful tool indeed!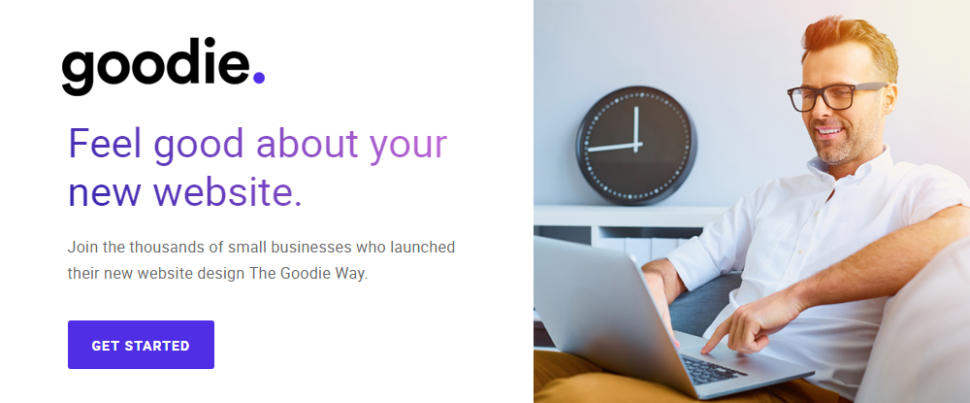 Launch your website design the Goodie way by working directly with an experienced developer. You'll save time and money and avoid communications bottlenecks by avoiding middlemen. Whether your design is richly detailed or barely beyond the conceptual stage all you need to do is hand it over and Goodie will carefully code it for you at a special price of $999.
Goodie specializes in helping web designers and small business owners and coding WordPress websites and websites in the 1-10 page range.
Tips to Make Your WordPress Site Secure
Choose a Good Hosting Company
When you choose a hosting company you can expect to get what you pay for in terms of site performance and site security. If you go cheap, you're putting your site and perhaps even your business at risk.
It's far better to choose a hosting service that will treat your site as if it's their own even if it costs a little more.
Install a WordPress Security Plugin
Do you rarely check your site security for malware, check it on occasion, or have you automated the process by letting a plugin do the work? The third option makes the most sense. The right plugin can monitor your site 24/7 which means less work for you and greater site security.
Update WordPress regularly
WordPress continually improves its performance and security through its upgrades. Malicious bugs are promptly taken care of when an update is released. If you don't update, any latent malicious bug can be a source of mischief.
Periodically visit WordPress's dashboard to check for new updates and hit the "Update Now" button when you see one.
Back up your site regularly
It's simply a matter of creating a copy of your site and storing it in a safe place. Do it periodically. Some hosting sites perform daily backups.
Conclusion
This article covers 5 must-have WordPress tools and services you can use to build high-quality websites and built them quickly. plus 5 tips you should follow to keep those sites up and running.  One of the services listed can do that for you.
If you're looking for a faster, more efficient, and easy to use website builder either Elementor or Brizy will be an ideal choice. If SEO design is giving you headaches, give WordLift a try or go to Goodie for your development needs. And, if you've been thinking about handing your site maintenance responsibilities to someone else so you can better focus on website design, Newt Labs is there to help.