When it comes to choosing a computer for graphic design, there are many considerations to make. Like anything, there is a list of pros and cons to consider. Things like price and features are the highest on this list.

But don't worry, we're going to go through all of that. If you're a graphic designer looking to upgrade your arsenal of tools, keep reading.
Laptop or desktop?
First of all, the choice you need to make initially is: laptop or desktop computer?

Both have advantages and disadvantages and there is no absolute best choice: it depends on personal needs.

For example, a laptop is suitable for those who often travel for work, for students who need to carry their device in their backpack, and to all those who have little space in which to work.

If instead, you are a designer, a graphic designer or an artist who always works in the same location and does not need to "take the work with you" then the desktop computer is the right choice.

However, if you are reading this article it means that you have already made an initial choice: laptop!

Well, in this article I really want to talk to you about the best laptops currently in circulation for graphic design. I will show you high-end and mid-range laptops so you can make a selection for you personally.
Choose a handset based on the way you use it
A laptop for a designer is different in terms of use than a laptop for anyone else.

9 times out of 10, a professional designer chooses to buy a laptop to be able to carry it around (from customers, colleagues, etc.). But when you're at home or in the office, you usually connect your laptop to a bigger monitor, so you can work better.

So, before choosing a laptop, try to imagine how you will use it.

For those who work a lot from home/office it is essential to have a good external monitor to be connected. At the same time, however, the laptop must be light enough to carry it easily in a backpack.

So my advice is:

If you work without an external monitor, choose something between 15 and 17 inches in size. This is the ideal size range since it's large enough to see everything perfectly, but still small enough to move around.

If you work with an external monitor, aim for a high quality 13-inch screen. You will hardly ever use it to work on it but when you have to carry it around you will have the advantage of negligible weight.

Ok, so let's go see the best laptops to make graphics!
The best laptops for making graphics
In this article, I decided to include mainly laptops on which a designer can really work 100%. The best laptops in the price range between 800 and 2000 € which have high-quality components, excellent screens, and general good functionality.

I wanted to start from this category because I think it is the most suitable for most cases and you will see how the selected laptops are excellent from every point of view.

However, in this article the other two categories are not neglected either: workstations, top of the range laptops with exceptional hardware features, and the most economical laptops suitable, perhaps to young professionals and students.
The best medium-high end laptops (1000/2000 €)
Dell XPS (13 or 15 inch version) – 1100/1900 €
Dell is one of the best computer manufacturing companies in the world. The first laptop I ever had was a Dell Latitude and after 10 years it still works (although, of course, I don't use it anymore!).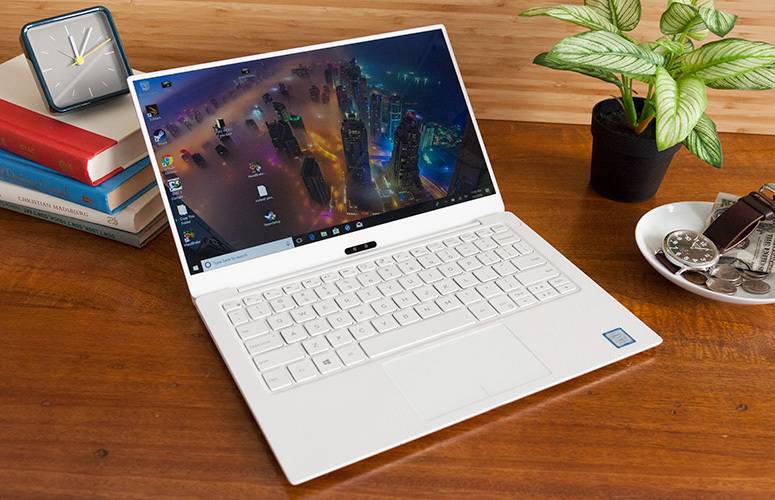 With the Dell XPS range they have created some of the best laptops you have ever seen. Rarely is there anything of such great quality around and, in my opinion, it is one of the best laptops around. What's more, its features make it perfect for graphic design!

The aesthetic feature that makes it unique is the screen that occupies all the space possible. In practice, you have a 13 inch with the size of an 11 inch and a 15 inch with the size of a 13 inch. Truly exceptional in terms of portability.

A further distinction must be made. Because there are the 2015/2016 models and the new 2017 models.

There are precisely two versions: one from 13 and one from 15 inches. Each version has different sub-versions with different hardware features. Including those 2-in-1 that I do not recommend (it is better to save on an unnecessary function like the touch screen).
Dell XPS 13 – 2017 – starting from € 1299
These are the characteristics of the various XPS 13 models.

The best model for value for money is definitely the one with an Intel Core i7 processor, 8 GB of memory and a 256 gigabyte SSD . Definitely.

You can find it here on Amazon.

I advise you not to even consider touch-screen models. If you really want something touch, bet on a Surface Pro 4 (see it later).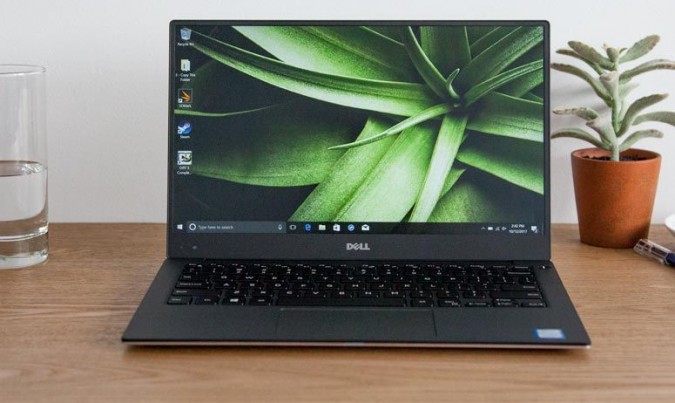 See all the models on Amazon

Dell XPS 15 – starting at € 1500
Here the speech is the same as for the 13-inch model. The recommended models are those without touch-screen that allow you to save money (because in the end the touch on a laptop is of little use if it is not a 2-in-1) and still have a phenomenal tool .
Lenovo Yoga 700/900 Series – 1200/1700 €
With its Yoga line, Lenovo offers its flagship product designed for creatives and those who want to work in the world of graphics.

In this section of the article we present the Yoga 730 and 920 notebooks, two work machines that we loved for their versatility, their reliability and also for their refined aesthetics. Let's say that the element that unites them, the fact of being convertible 2 in 1, makes them unique devices: they can be used as a tablet with touch functionality and as a notebook with a lot of computing power for complex operations such as 2D and 3D graphics.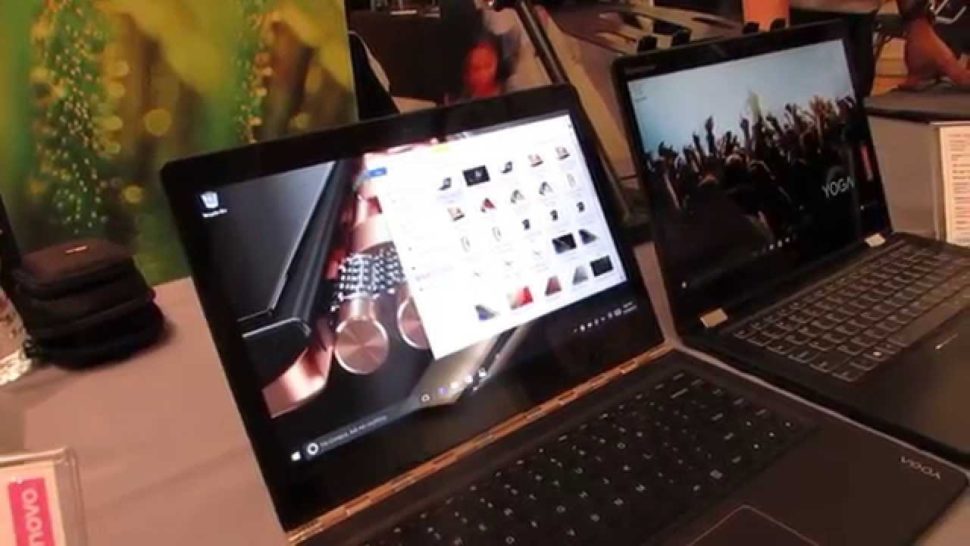 Let's start with the younger brother of the top of the range, the Yoga 730 laptop.

Inside we have a seventh generation Intel i7 quad core processor, 16 GB of RAM, Intel HD 620 video card and 512 GB of SSD storage .

Like many other products contained in such a size, the number of peripherals is reduced compared to classic notebooks: in the face of a single USB 3.1 port it is possible to connect an adapter with multiple USB inputs, thus solving this small drawback of the machine.

Externally it comes in a gray body with a 15 inch screen from the IPS touchscreen display with Full HD resolution.

All configured on a Windows 10 Home system with touch functionality, including even the fingerprint reader for more secure unlocking!
The older brother, the Yoga 930.
There are not many differences compared to 730, but some may be considered decisive. Let's see them together.

The screen goes from 15 to 14 inches, guaranteeing lower weight and greater practicality, maneuverability and portability of the device, while the resolution is not Full HD, but 4K. This means that if you work on projects that go beyond Full HD, then you can take advantage of every single pixel to achieve maximum detail in your projects. Finally, in addition to the two USB 3.1 type C ports, there is also a 3.0 port, to which you can connect penettes, hard disks and other peripherals.

ePrice: LENOVO YOGA 730 – € 1690
ePRICE: LENOVO YOGA 930 – € 1653.98
HP ZBook 15v G5 – € 1400/2000
hp zbook g5
ZBook Studio workstation from HP
Workstations generally offer high performance at high prices. Here you can have an extraordinary computer at a price that is not very high (for what it offers).

Ok, what are the features?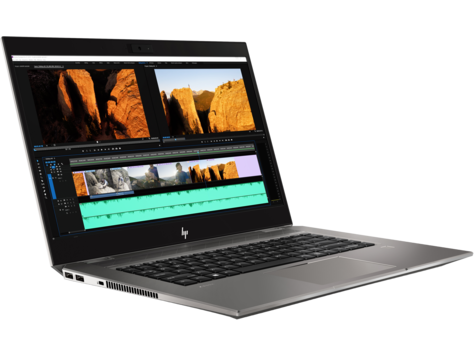 Being a workstation, it is obviously customizable, at the hardware level, through the official HP website.

The basic version has an Intel Core i5 processor (7200U), a 39.6 cm (12.5 ″) UWVA B-Led Full HD screen, 8 gigabytes of latest-generation RAM and a 256gb SSD disk.

But you can get even an Intel Xeon E3-1535M processor (a beast), an Ultra HD screen and a 1 terabyte SSD drive.

The downside of this laptop is definitely the look: boring, ugly. Moreover, being a 15.6 inch it is rather big and bulky. For a designer, it is always better to prefer a 13-inch to then connect to a screen when you are at home.

Possible alternative: the previous version, G4, of the ZBook
On this Amazon page all the versions of the G4!
Asus TUF FX705GE-EW104T – 1200 €
Born with the aim of satisfying the gamer, but with its power it is extremely attractive even for those who work with graphics at high levels: let's talk about the Asus TUF!

Let's start by saying that it is not a light machine: it weighs 2 kilos and six hundred grams. It is not really what is meant when we refer to the handling, nevertheless it remains a laptop, which means it's portable.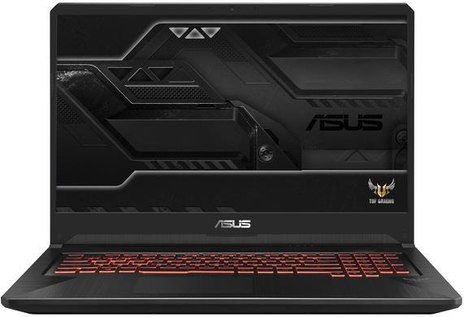 It mounts an eighth-generation i7 processor with 4.1 GHz turbo boost frequency, an NVIDIA Geforce GTX 1050 Ti video card (the most powerful version of the 1050) with 4 GB of memory, 16 GB of RAM, 1 TB of HDD and 256 of SSD .

What more do you want from a portable workstation? Ah yes, a 17-inch screen with IPS Full HD display, which will allow you to work with a broader spectrum of view than the standard 15 or 13 inches of notebooks.
The conclusion
There are a lot, i repeat, a lot of laptops out there to choose from. As a graphic designer, you have a lot on your plate, and finding the perfect laptop shouldn't be one of them.

These are just a few of the many great laptops out there. Generally speaking, any one of them could be your next upgrade to your work station. That being said, take your time and make sure you get the right one.