Website design is a constantly evolving field, with new styles or designs emerging all of the time. New software is always being developed as a new tool for creativity. New designs are produced every day.
If you are inspired by this, you may wonder how you can create a modern web design? Let's break down some of the shared web design elements which pull together a modern look.
We can then look at the new styles to choose from. After this, we'll look at features that will make your site stand out.
Elements of modern web design
Typography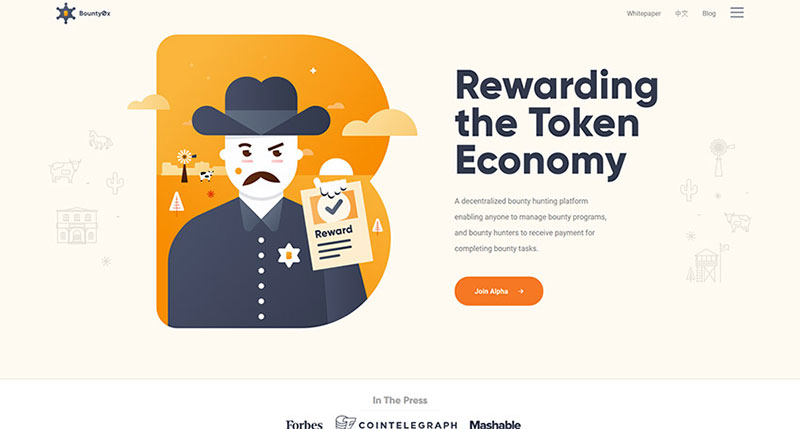 Typography or the choice of lettering you use on your site can help to make your brand easily recognizable. This gives your brand identity and creates a sense of familiarity or trust with site users.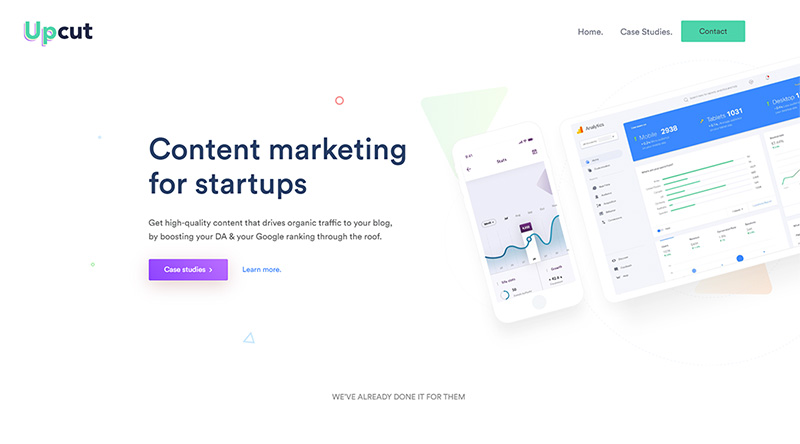 Use typography or lettering to communicate a message to your brand. This is particularly true with fonts that will attract attention to your site's elements, such as header fonts. Decide if you would like them to be quirky, elegant, sleek, fun or serious depending on the message you want to create for your brand.
Your header font will also direct your viewer's attention to different sections of your copy. Keep it legible and easy to read as it will give your viewers quick and easy hints to the content present on a page.
Responsive Design
Responsive design is adaptable to screens of various sizes. This means your viewer will be able to easily navigate a site from a mobile phone or tablet. So, no more HTML tables. Those are just for displaying information, not website layouts.
In order to create a modern design, your website would need to be responsive. You can work this out by adapting the size of your screen in your browser, and ensuring that copy is still easy to read, and the site can be navigated.
When creating a responsive design, take your background images into consideration. Imagery is often used to share a message on a website. It also has an aesthetic appeal.
The difficulty with images is that they come in standard sizes. However, they can be adjusted for responsive websites using CSS.
This will keep the features of your design accurate despite the size of the screen used to view your site. Your imagery or illustrations will still convey the message intended and will be attractive to viewers.
Styles of website design
Each style or design described below will use typography and responsive imagery to add to the overall aesthetic of the site.
Grid Designs
Grid-based websites have become very popular in the last few years. This style has a series of vertical and horizontal lines which are used to create order on the site.
You will see it often on eCommerce sites with T-Shirt templates, watches, tech products, you name it. They all look good in a grid.
It is a simple design to use. With grid-style designs, you will be able to give interesting information to your visitors while displaying some great imagery or photography. When working with grid designs, you will keep your site clean and uncluttered for the most effective results.
Minimal Designs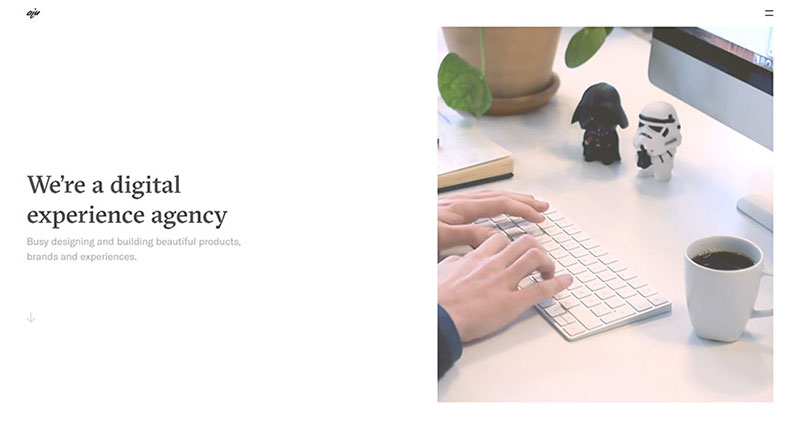 /a>
Minimal designs are based on the idea that less is more. The concept is simple, and the goal is to keep your designs clean but still lifelike by relying on a small detail. This balance can be very hard to achieve.
Minimalism relies on white space, typography and a lack of buttons or links.
The designs have a unified feel across their pages and are more about copy. Their goal is to make information leap off the page so that viewers receive a clear message about a product.
Many sites are renowned for their visual imagery and use of illustration to tell a story. By its focus on the text, a minimal website design sets itself apart.
Flat Designs
The flat design draws from minimalism, emphasizing typography, flat colors, and simplicity. However, it maintains its distinctions. The focus is on two-dimensional colors without drop shadows, embossing or other tools which add depth to the page.
Flat design uses strong colors and typography. Instead of the background images sometimes used by minimalism, the flat design relies on a single, flat color. This color can be vibrant or muted and is often contrasted against a white text.
Illustration based designs
Illustration creates a fun feel to a website and is able to communicate complex messages through aesthetic images.
As web design develops, many designers use illustrations to add creativity to a site. This has lead to many different illustration styles that are emerging in modern website design.
Flat Design Illustrations
These illustrations are based on the techniques of flat design, which remove 3D elements within the design.
These are simple, clean and uncluttered images that communicate a clear message without demanding from the viewer. Flat design illustration is helpful for grabbing a viewer's attention.
Textures and gradients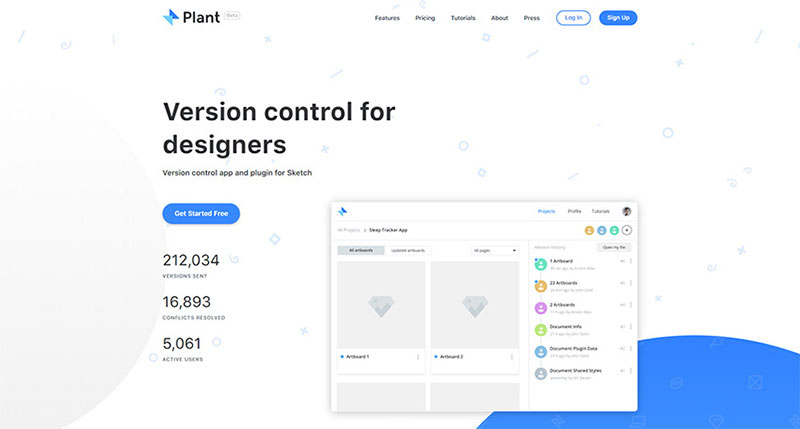 Although flat designed websites often rely on solid colors, some designers have expanded on this concept. They produce backgrounds with textures or color gradients.
These forms of illustration are often a combination of the single colored elements of flat design and realism.
This form of illustration offers simplicity to a site. Whether they rely on bold color or strong contrasting images, they capture a viewer's attention.
Low-Poly Illustration Style
Low Poly illustration style relies on simple shapes placed together to create D Images. Although flat design has dominated the web in recent years, the 3D design is making a return.
Illustrators and game designers use low poly (from the word polygon) images. They use them to add texture and depth to an image while keeping it minimal. This is a design style that can spice up any site and it looks as though it is here to stay.
Brightly colored designs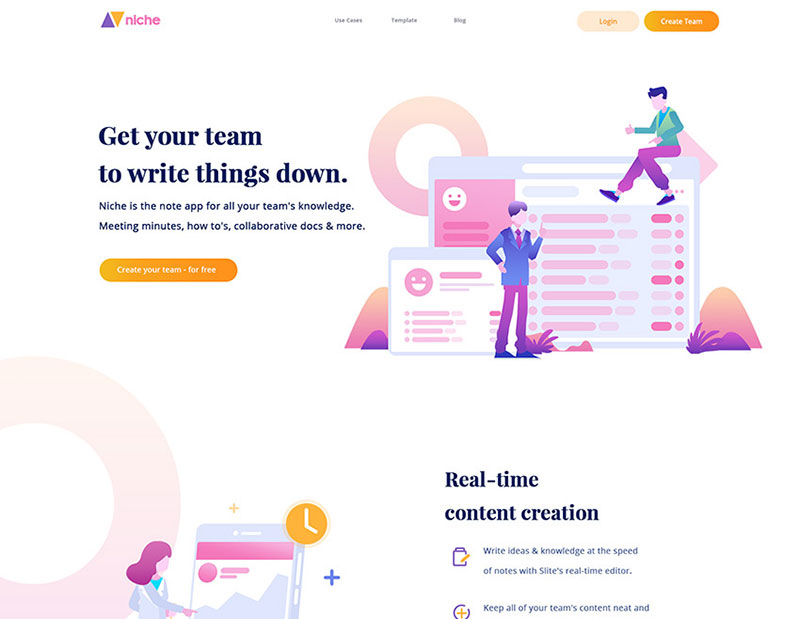 One of the most popular illustration styles at the moment uses bright, contrasting colors to grab attention.
This kind of design often uses simple shapes or blocks in order to add interest to a site. Some designers have used neon colors in order to create a futuristic feel to their websites.
Outline illustration styles
Outline drawings remind users of childhood images or illustrations and create a nostalgic trend that is eye-catching and effective.
These drawings are often combined with bright colors and present a simple image that is easy to understand. Outline illustrations add a unique feeling to a site.
Pencil Drawings
Hand-drawn pencil illustrations are an unusual choice for web design. Sometimes sketchy, sometimes detailed, they create a memorable collection of images for any website.
Watercolor illustrations
Watercolor illustrations create a vision of true art. When images are produced in watercolor they seem to flow across the page, showing layers of light, a range of color and a sense of vibrancy.
Imagination is the limit when it comes to watercolor, and this technique is used for many different illustration styles in web design.
Rules to Create a Modern Website
Create a Layout
Before you begin, create a layout for your page. Planning or composing your page helps you to get a feel for the overall plan of your site. When you work step by step, your design might seem as though it is working. However, when you have completed your work, you might feel dissatisfied with the result.
By planning your design, you'll get a sense of your overall concept or layout before you start. You can plan using paper and pen or make use of computer software. This will help you to begin the process of designing your site.
Use a style guide
A style guide gives you guidelines to follow when working on a site. This helps to create a sense of consistency or uniformity throughout a site.
You can download style guides from the internet, or even create one of your own. You can use it to store information about color, font choice and all other aspects you are applying to design your site.
Keep your fonts simple
Typography has been getting a lot of attention when it comes to web design. This is because lettering can make a strong impression, create an atmosphere and give identity to a brand. However, if you are using unique fonts on your site, keep them simple.
Modern fonts are simple and easy to read. They contrast well against the background of a site to keep them legible. When they are large in size, this makes words clearly visible to the viewer. As soon as your viewer loads your site, content should be easy to read and give insight into what is on the page.
Make your website responsive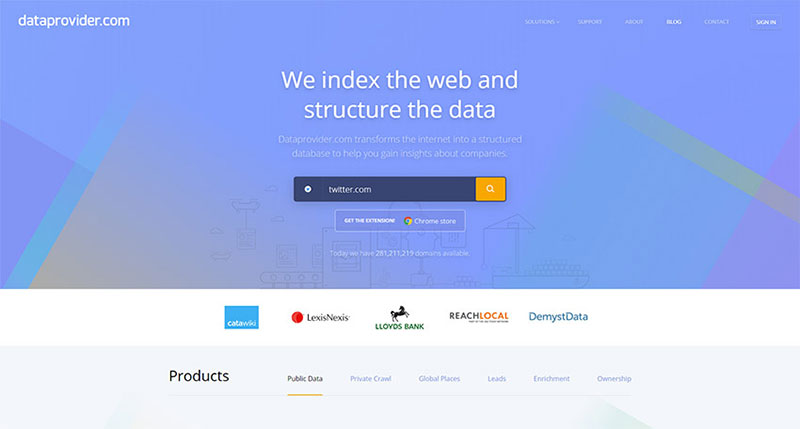 As mobile devices become an increasingly popular means of accessing data, making your site responsive becomes crucial.
Test your website to see how easy it is to operate on a mobile phone screen or tablet.
Use responsive images
If you're placing images on your site, make sure they are clear enough to give a message to your viewer, and that they are aesthetic. High-resolution images that are properly placed will create a positive impact.
Many web designers use responsive images that are interactive. If a viewer clicks on a certain area of the image, he will be taken to a new area of the site.
This is a new aspect of modern website design. If you do use this tactic, make sure your image or message is clear to your viewer. If not, use words.
Feature videos
Adding a video to your website will often assist your viewer in understanding a product. A video using autoplay is often helpful, as not all viewers will click to activate a video by themselves.
If you do choose to include a video, this must explain a product and make it clear what it offers clients. The purpose of the video would be to create clarity for a user.
Make the navigation easy to use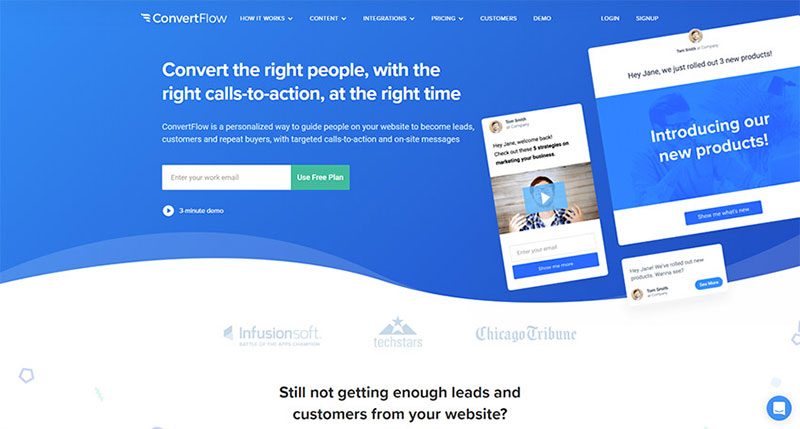 Easy navigation menus make your site easy to access for viewers. When your viewers can find a way around a site easily, your site will feel intuitive.
I know that you want to design a creative website, but it should also be good in terms of UX.
Ensure that your navigation menu is easy to locate. When your viewers have located your menu, will they be able to understand it? Will they know how to find the page they are looking for?
Mobile application devices often use hamburger menus because these are suitable for a small screen. However, they are not popular with website developers… and even UX designers.
Many websites are now using old-fashioned menus which are easy to locate. Old school menus also give the viewer the information needed on how to navigate the site. Sidebars are also helpful to use as they reduce screen space.
Make everything as easy as possible to lead your visitors to the pages where you want them to generate a conversion. If you're sending them to the contact page, make sure all the contact details are present there, including a Google maps integration, and make sure Google maps loads correctly.
Use easy to understand copy on your navigation
Use simple words and easy instructions on your navigation menu so that your viewers can find out where to go. Keep any images you use (such as a shopping cart or search button) standard so that your viewers know exactly what they mean.
Explore color
When you are creating your website, give a lot of attention to your color scheme. Color sends a psychological message to your viewer. Adding life doesn't mean you need to use primary colors or overwhelm your viewer. Ensure your message suits your brand.
When you are using color, think about how you will create contrast so that you can direct your viewer's attention. There must also be enough contrast so that your font is easy to read. Keep your imagery clear so that your viewers are able to get a clear message from your site.
Live Chat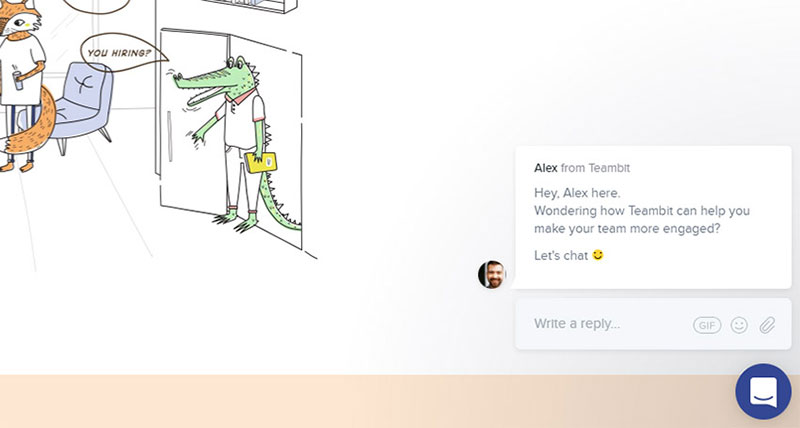 Many websites come with the opportunity for viewers to engage through live chat. This form of support is replacing 'Contact Us' pages on a website. Engaging quickly and efficiently with viewer problems or questions often helps your potential clients work out answers or find information. It also helps to develop a relationship with your client.
Live chats mean that an employee will be online at all times. This often takes place in shifts so that there is always somebody to engage with a viewer and provide a helpful response.
Ending thoughts
Creating a modern website design that keeps up with the times is important in the digital world.
New styles are emerging, and new software is available to enhance the viewer experience. As a designer, understanding current trends will help you to update popular websites and offer your clients the latest in digital technology.