A website can be a powerful marketing tool for a business, whether the business is large or small. WordPress provides an extremely effective way to build just such a website. But creating one for a very small business or a startup frequently requires a special type of theme.
Small businesses often have unique requirements for websites. Startups do as well. Especially when they are introducing a type of product or service that is new to the marketplace.
There are multiple themes that are a good match for almost any website project. That is especially true of the themes that make up the following collection. These themes that are loaded with features and functional designs. They can help you create websites that stand out from the crowd.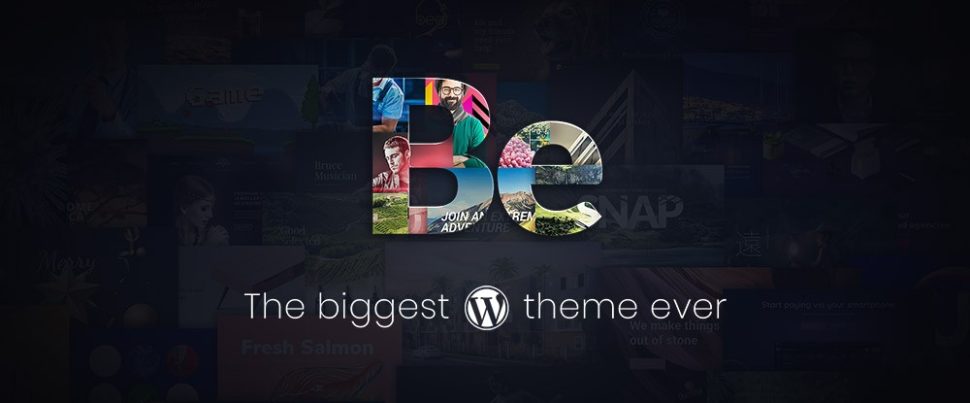 Be Theme is a good place to start because of the sheer size of what it offers. Of Be Themes 40 or so core features, the one that stands out is its collection of over 370 pre-built websites. Not only are the layouts in these pre-built websites easily customizable, but the functionalities many small businesses and startups need in their websites and expect from web designers are embedded in the designs.
The variety of website types and business niches is impressive, and with new pre-built websites being added to the collection monthly it can be expected to become even more so.
The Be Theme package features comprehensive selections of website building tools, design options and elements, and special effects. Be Theme is responsive, SEO and WooCommerce friendly. This WordPress theme is a ThemeForest top 5 best seller, it's extremely flexible, easy to work with, it provides you with a capability to create a ready-to-go website in as little as 4 hours, and it's definitely one of the top small business WordPress themes on the market.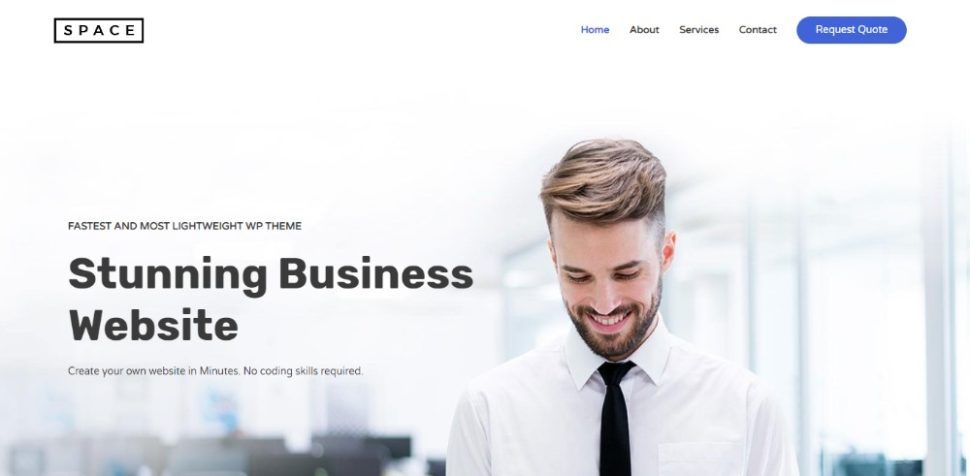 Astra is another top choice among small business WordPress themes. Created with SEO in mind, Astra is also particularly well suited for a business that relies heavily on portfolios or blogs as key features in their online presence.
Astra works with most page builders, you're given a nice selection of templates and special features to work with, plus this WP theme is responsive, WooCommerce-ready, and easily expandable.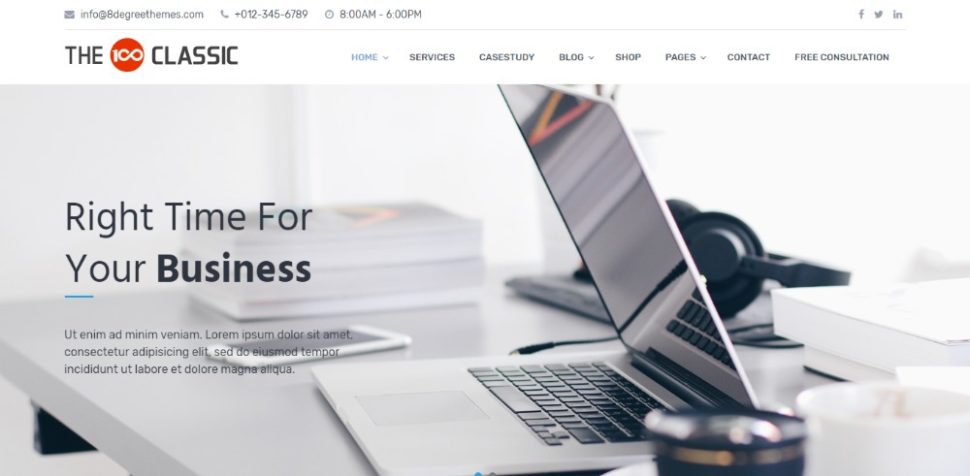 When a theme's authors use a large serving of TLC when developing a theme, it's bound to be reflected in the websites it helps to create. The100 features a clean, elegant design, attractive demos, a wealth of layout customization and design options, and its free.
A free theme can't always compete with a premium theme, but The100 comes close and is worth a try.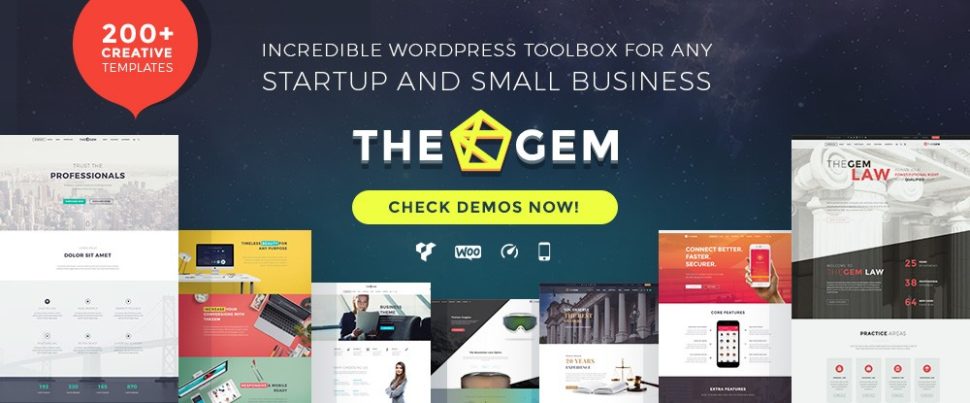 Using the best WordPress themes for business websites, particularly small business websites is a smart move. Using TheGem is an even smarter move as it gives a WordPress user a complete designer's toolkit to work with.
Visual Composer is the page builder of choice, there are plenty of trendy design concepts to work from, useful plugins, and even a ready-to-go fashion store.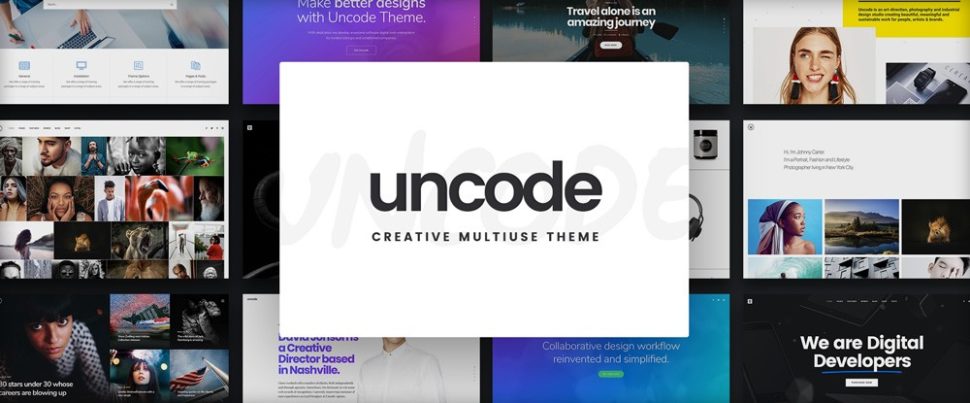 This multipurpose web design tool is one of the best WordPress themes for business websites; especially small businesses. Uncode has most of the usual features found in premium themes and several impressive features and capabilities you won't find elsewhere.
Of particular note is Uncode's Advanced Grid system that gives you nearly limitless flexibility when designing layouts, and the Adaptive Image system that gives you the assurance that mobile users will see what you want them to see.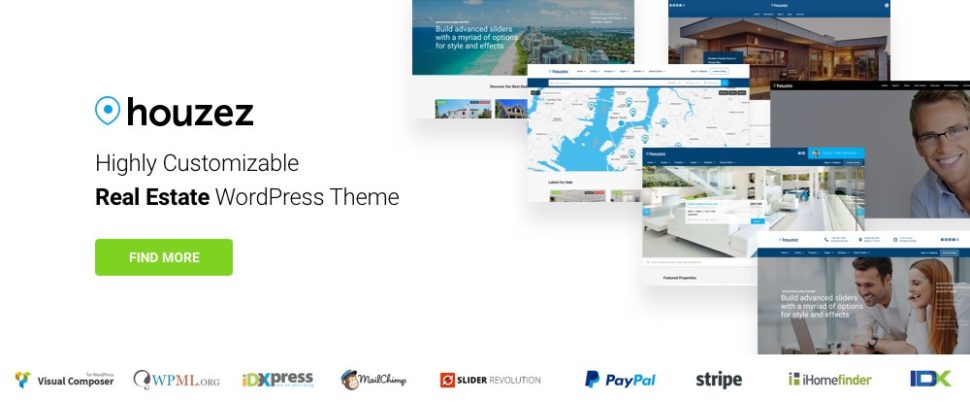 Even the best multipurpose WordPress themes for business websites don't always provide the functionality certain business niches require, in which case it's best to go with a specialty theme.
Houzez is the WordPress theme of choice for the real estate sector. It's advanced property listing and search features and property management system are just a few reasons Houzez is ideal for creating real estate agents and agencies websites.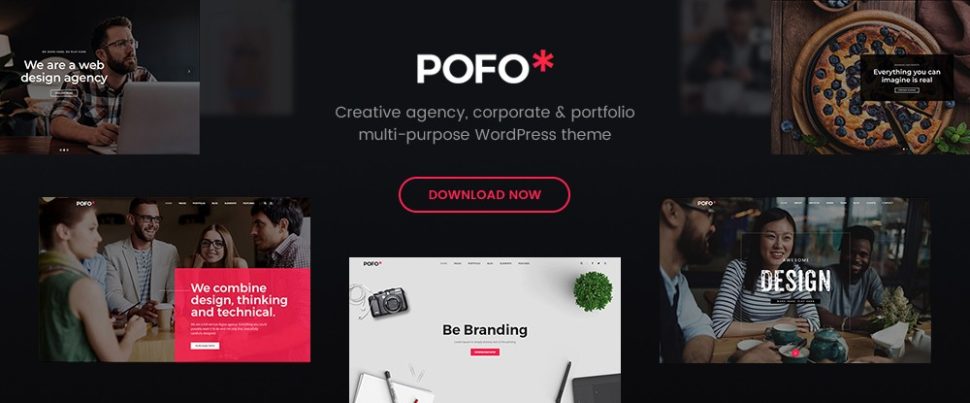 A small business or startup trying to make a go of it may not get far without a portfolio or with one that does not show its products or services in the best light. A stunning portfolio is not only nice to be able to display, it is often mandatory.
Pofo is very good at helping designers successfully deal with "mandatory", thanks to its eCommerce and blog features, pre-design elements, home and demo pages and free bundled plugins like WPBakery page builder and slider revolution.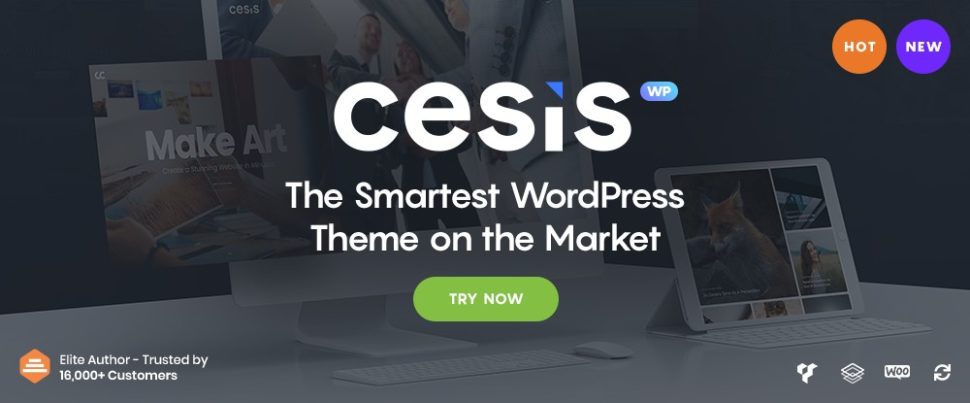 The best WordPress themes for business websites are typically those that allow all the design work to be done from the frontend. That's precisely the Cesis approach to website design.
This smart and sophisticated WordPress theme offers a nice selection of ready-to-customize demos and templates and plenty of design elements and design options to help you on your way.
Conclusion
You have looked through the short listing the best of the best products or resources. These lists tend to have a limited number of products or services, as is the case here. It still should take a certain amount of time and effort to pick just the right solution. You're invited to dig deeper into each of these WordPress themes for small businesses.
You won't be disappointed, and you can't make a bad choice either. Just focus on which theme or themes will best suit your needs and purposes and you'll be fine.