Life is simple, all of us have chosen several web tools and services for our projects or needs. Today there are WordPress themes that are complete solutions, have predefined pages and a drag-and-drop builder that help you customize everything. So one tool. The second one is WP E-Signature plugin, a tool we have reviewed in this article, you can let visitors or buyers sign online documents directly from your website. The list can continue with many others. We are very dependent on these web tools and services that are helping us earn money, have a much easier life and much better website.
Regardless of the situation, there is a web tool or a service that will help you. There are many solutions on the market, the questions are how can you know which one is better from all point of views? The easiest way is to read this showcase that reviews every resource on short and after start a free trial to see it on your own.
Enjoy this collection of 21 web tools and service.

Have you ever wanted to give your clients the ability to sign contracts and agreements directly from your website?  With ApproveMe's new WPEsignature plugin, now you can. It's a complete contract solution with absolutely no monthly costs and an impressive amount of features and integrations.
With features like an easy-to-use contract builder as well as automatic signing reminders, you'll be amazed at how much time and energy you'll save with their automation features.  Dynamically input customer information to expedite the onboarding process.  Plus, this plugin integrates with almost all of your existing plugins such as Woo Commerce, Easy Digital Downloads, WPForms, Gravity Forms, Ninja Forms, Sprout Invoices and more.  Every document created with the WP Esignature plugin is fully UETA/ESIGN compliant.  That means that you can be sure that your contract is compliant with some of the strictest regulations.
The team over at ApproveMe put together an amazing free demo that showcases the power of their plugin.  With costs starting at just $177/year for unlimited users, we highly recommend you go and check out the demo to see how it can help your business.
Zedity is a 100% visual content creation WordPress plugin and is one of the most appreciated tools that helps everybody create pages and posts, keeping your hands away from CSS, HTML and Javascript codes (but you can still access them if you want to). With this WP plugin, you have unlimited possibilities and flexibility: you can place text on top of an image, you can sign the articles with your real signature, using 100+ Google web fonts (and your own custom fonts too!) and do many other cool things. The list of features is long and you will realize that Zedity's team innovate a lot, working hard to provide you with this excellent tool. How long does it take to create your post and pages? Forget about spending hours, this plugin is a time saver, you will finish everything in minutes. Zedity comes in 2 versions: free and premium. The former can be downloaded right away, the latter is offered at a very good price, $39, if you consider that it comes with a lifetime license, i.e. you pay only once and use it forever, 12 months of free updates and technical assistance. Get Zedity plugin right now and start experiencing a better WordPress!
Forget the average web development companies that have remote teams from who knows where around the world and they delay your projects. Say hi to Xfive, a full-service web development company founded in 2006 as a different brand. Since then they are considered to be one of the best teams in the world. These guys are professional, friendly, flexible and transparent. Every moment they innovate and they let you know the progress of your project. The process starts after you send them all the details of your project. Fast you will receive a quote based on the provided details and after you approve it, you will receive the invoice that you need to pay via credit card, PayPal or bank wire. If you prefer another payment method, let them know and they will do their best to help you. Always keep in mind that these guys perfectly adapt to their customers. They've worked with individuals and small businesses, but also with huge brands like Microsoft, eBay or Twitter. Get in touch with them.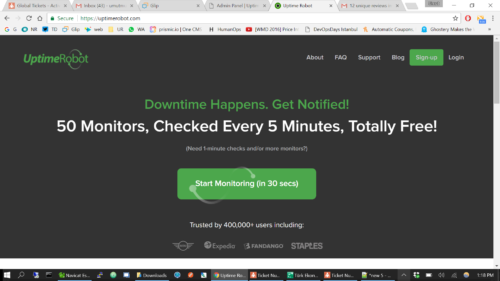 UptimeRobot is one of the most trusted and appreciated website monitoring services on the market. They have an excellent track record of more than 7 years and over 400,000 happy users. Their free forever plan has 50 monitors that will check your website every 5 minutes. If needed, you can upgrade to a custom pro plan, adapted to your needs, where the checking interval is 1 minute. Their solution is great for any kind of users, from small blog owners to big companies. The notifications are coming via e-mail, SMS, Twitter, push, Slack, HipChat, web-hooks etc. Give it a try, don't let your website go down.
Themify is one of the best WordPress themes developers on the market, with many great templates launched and an excellent support team. Today we will discuss Ultra Theme. It is an ultra flexible, easy to customize and powerful WordPress theme that can fit any kind of needs. Check the demo.
WP Forms is the most trusted drag & drop WordPress form builder, with more than 1 million downloads. It's the perfect choice for business owners, designers, and developers that want to have beautiful forms built in minutes, not hours. Check their website.
Codester is a new marketplace where you can buy and sell almost any kind web scripts, apps, plugins and website themes from all platforms (WordPress, Joomla, PrestaShop, HTML and all the others). If you want to start a store with Codester, to sell your items, it will take you only a couple of minutes. Check this marketplace.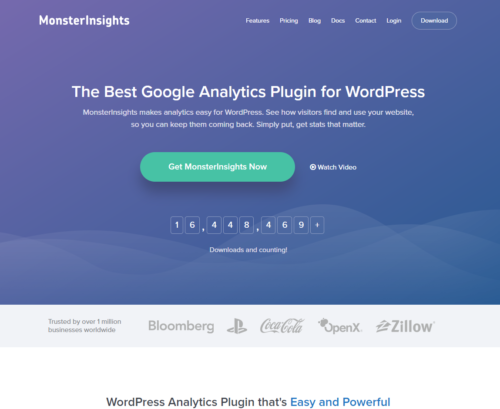 MonsterInsights is one of the best choices when talking about Google Analytics WordPress plugins. It's easy to setup and customize and represents a complete solution. You can track any link with this plugin, E-commerce, File Download tracking and many others. Check their features.
An interesting fact is that 70% of the abandoning visitors of any website are not coming back. This is huge. The good thing is that we have Optin Monster, the leading software for building any kind of lightbox popups, floating bars, slide-ins, sidebar forms, and more that will convert your visitors into subscribers and customers.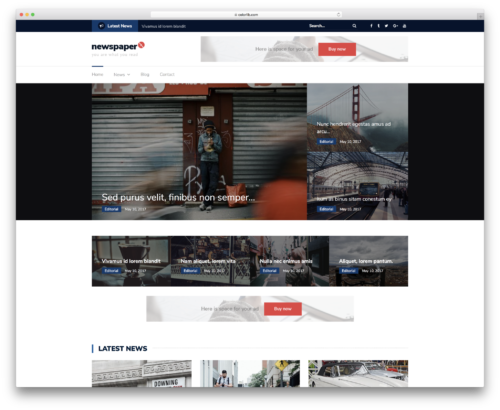 Newspaper X, a new WordPress theme, meets the highest demands on the market. If you were looking for a news theme to help you create a unique and recognizable brand image, look no more, this is the perfect solution. It is responsive, easy to customize and free. You can use it both for personal and commercial projects. Check it.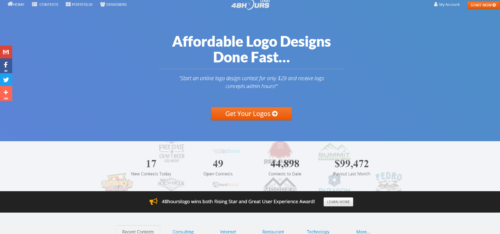 48hourslogo is simply the fastest, easiest and most affordable logo crowdsourcing website. With contest prize starting at just $99, more than 40,000 small businesses and entrepreneurs have used our amazing logo design service.
MeridianThemes is a new WordPress themes developer that have excellent templates. All of them are responsive, mobile friendly, fast, secure and easy to customize. On their website, you will find themes that can fit any kind of project. Check and see what you like most.
SuperbWebsiteBuilders.com is a credible website, which analyzes and publishes informative comparisons and reviews of website builders that are in demand with users nowadays. The author and editor-in-chief of the service, Howard Steele, sees his mission in testing all the features of popular website builders to make users aware of them. This is done to simplify the choice of users and save their time and effort when selecting the best web building tool to come up with their needs.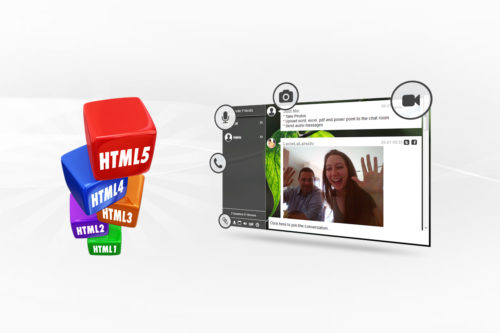 With RumbleTalk, you'll be able to easily engage your online community (public or private room) and increase the number of loyal, active consumers who return to your brand time and time again. There are already more than 550,000 group chats created so far and it works excellent. It works perfectly on mobile phones, tablets, and personal computers and can be embedded with much ease on websites, Facebook or a standalone URL.
SiteGround is servicing more than 500,000 domains worldwide and is ranked as one of the best hosting providers in the world. It provides shared hosting, cloud hosting and dedicated servers for any type of website. WPKube is offering a coupon that will offer you 60% discount.
WPEngine is a dedicated hosting for WordPress websites. Having a dedicated solution is always better than the average hosting, as it's built from the start for this specific need. Ecommercebooth is having a great coupon that will get you 30% discount from the normal price.
As the name says, with only $40 you will get 2 custom logo designs concepts made by 1 excellent designers. From the moment you receive the designs, you have 14 days of unlimited revisions. It's impossible not to get what you expect Get your logo.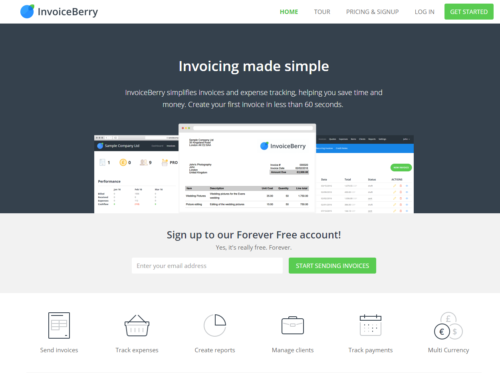 There are many invoicing platforms on the market but some of them are brilliant. One such example is InvoiceBerry that is simple to use, fast, easy to customize and can do lots of things. All their plans have the same features included, even the free forever one. Check their proposal.
When using EvergreenFeed you need to set up a bucket, then fill the bucket with Tweets and then create a schedule for your buckets. Once set up it will automatically pick a random Tweet from the bucket and publish it on the scheduled time. It's the perfect tool for all your evergreen blog posts that are not time sensitive.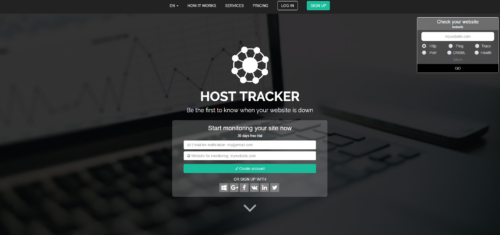 Building a website and after that having some good traffic to get sales means thousands of dollars spent. Now imagine that your website is down for 1 days and you didn't know about it, fast, and you lost several sales. Host-Tracker is a website monitoring service that will instantly let you know of any problems via several ways like email, SMS, Hangouts, and others. Check it.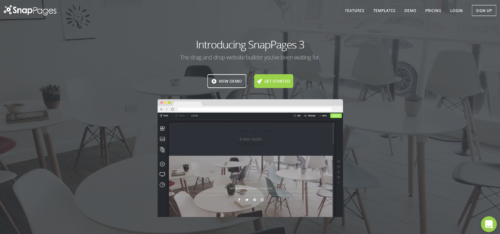 If you are looking for a new website, stop and read about SnapPages. This is an excellent website creator, with templates and a built-in editor that is easy to use and it is fast in providing your beautiful designs. The pricing starts from only $4 / month.
Conclusion
Having web tools and services that are really working and a secure solution is mandatory in 2017. How long can you go if your invoicing tool is not working? Or your hosting is down? Or if your web development team is too busy to deliver your website fast? Having the right resources is not an option but a condition for winning companies and freelancers.