There is a lot of talk about Internet marketing and the new era of social media. It is now easier than ever before to create accounts on many infamous social websites to build up your own brand. But this technique requires strategy and a bit of insight into the WWW community.
It is my goal in this article to focus on a few concrete aspects of marketing via the Internet. Specifically I'd like to look into social media buttons and badges for sharing links from your website. These can easily produce viral content where your links are passed through dozens if not hundreds or thousands of different user profiles. Using these techniques you can quickly build up a presence for your personal website or online blog.
Driving Social Markets
It's not just enough to throw up a few badges onto your website and expect to see results. Users will really need to enjoy your content and want to share it on their own account. The best way to get them interested is by creating a sense of popularity on your links.
Depending on which badges you're using it may be smart to share the links on your own accounts first. When visitors land on your page and notice blank sharing badges it's almost a turnoff in most cases. Unless your site is already pulling hundreds of thousands of pageviews monthly you just can't pull enough traffic to start a natural marketing campaign.
There are a few staple websites to consider when first implementing these badges. Facebook and Twitter are easily the two most popular networks which can bring in a lot of attention. If you have a couple different Twitter or FB accounts don't be afraid to get the ball rolling! Users are more likely to follow suit if your links already have a couple shares in place.
Presence on Social News
Let's now take a moment to look into some of the more popular websites for social media sharing. Viral content can only work when your link goes popular on a heavily trafficked social community. This used to be the case on digg.com except their new V4 redesign has killed a lot of the core traffic.
Many old-fashioned Diggers have actually moved onto the website Reddit. The community is built around many subreddits on different topics which can give you a fairer shot at getting your article popular. Check out their buttons page to see all the different styles and implementations you can choose from.
Other than social news there are tons and tons of solutions for marketers. You need to take a second and think about what your targeted visitors would most likely be using. As an example, the social news community DZone is focused on application development and server hardware. So your photography blog probably wouldn't do very well – but a web development blog such as Developer Drive could see an enormous amount of traffic.
Some Alternative Examples
Other than social news communities there are other networks which allow you to implement a badge-style share icon. It's still true that not all of these networks will work for everybody. It may just take some trial-and-error before you figure out which badges appeal to your target market.
Below I've put together a small list of popular brands along with a link to their buttons/badges page. Many of these websites have a special implementation method for WordPress and Blogger users. Consider these options if you are running a blog and wish to try out a different set of networks & marketing tools.
How to Go Viral
This process is more of a waiting game than anything else. You can only actively share your articles between so many accounts in one day. Viral web traffic is built through repetition and most importantly a dedicated fan base.
You need to continually market your website and draw attention over a few weeks. Whether this means posting new blog content or updating with fresh downloads/freebies – either way you need to offer something to keep drawing in visitors over time. Prove to your audience that your website is going to be around for the long haul. This will naturally build credibility with a finicky userbase.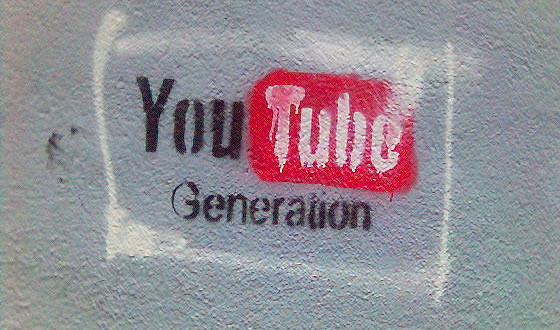 There is no "set" time limit for expecting content on your website to go viral. It has a lot to do with the quality of your posts, but the stars also need to align in the proper order. Just keep submitting your content around the web to your favorite social media networks and eventually one of your posts will catch on. You'll notice a huge spike in traffic from some of the bigger networks like Facebook and Google – maybe even a few websites you've never heard of before!
Connect with Other Users
Don't be afraid to get your name out there and start chatting up some other Internet marketers. The World Wide Web is a big place but you'd be surprised how easy it is to meet like-minded people. And other marketers are often happy to help out friends by sharing links around through their different accounts.
Now I'm not saying you'll need an outside network or marketers to go viral. As I mentioned earlier, the sharing badges can really do this on their own if your content is compelling enough. But working with others will save you a lot of frustration and can actually be very fun.
Conclusion
Ultimately viral social marketing comes down to a whole lot of luck and preparation to see your campaigns succeed. Don't be afraid of trying new methods which are outside of your normal scope. Look at each new opportunity as a case study to see how Internet traffic runs and how your website performs in a variety of marketplaces. If you have similar ideas or suggestions be sure to let us know in the post discussion area.