Today, we live in a highly competitive world. Thus, it is very important for your business to have the advantage to survive.
How to make your startup or small business stand out from the competition? One sure way is to have an award-winning website to promote your goods or services.
Building a business takes careful planning in many different areas. Moreover, executing those plans can take time. Yet, once a content of a company's website has been determined, building the website can be done in short order. This is quite easy when the right tools for the job are at your fingertips.
Whether you're simply looking for inspiration, or ready to get started, you are in the right place. You're sure to find one or more out of the following collection of WordPress themes to be helpful.
If you need to have a quality website up and running in nothing flat, you need to look no further.
How is Be Theme good for building startup or small business websites?
Being the biggest has its advantages, and Be Theme is the biggest WordPress theme to date. Bigger means having more tools (features), ideas, and concepts than the other guy.
One of the things that makes Be Theme ideal for startups and small business is its selection of 260+ pre-built websites that address every nook and cranny of the business world. Most pre-built websites are multi-page affairs, all are customizable, and it's not at all difficult to find one that has the functionality you want your website to exhibit.
Be's Muffin Builder and Options Panelmake building a website a piece of cake, and having more than 200 shortcodesto work with means there's no need for coding. A pre-built website can also be used to rapidly create a prototype to share with a client for feedback.
If the thought of being able to start from scratch, and get a website up and running in 4 hours appeals to you, give Be Theme a look.
Why is The Core a good choice for startups and small businesses?
The Core is a multipurpose WordPress theme that promotes different themes or website examples for different uses. One of these themes, Cribs, is dedicated to creating small business websites. Thus, if you or your client is a small business owner, it makes good sense to invest in a theme that focuses on providing the basic layouts and functionality your business's website requires.
The Core comes with a visual page builder, and tons of design options. Your website will be fully responsive, WooCommerce ready, and via a WPML plugin, translatable into the most commonly used languages. Discounted purchase plans are available for building a single website, or an unlimited number of websites. For the latter, you can pay either a one-time fee or an annual fee. Either way, you can expect dedicated support along with free updates.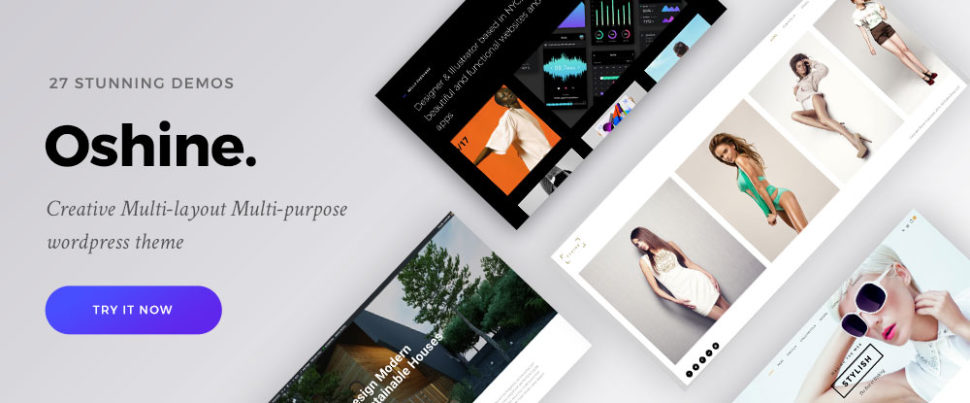 What makes Oshine a good choice for small businesses and startups.
Oshine is a creative, multi-layout WordPress theme that comes with 27 striking demos featuring clean and modern designs that are applicable to building any type or style of website. The demos are customizable, and since they can be installed with a single click, you can get started immediately.
Oshine has its own, unique visual page builder, Tatsu. Since it's a front-end builder, building and editing pages is a snap. The powerful options panel gives you total control over the layout design process, plus you'll have more than a dozen menu and header options to work with.
For creatives, Oshine offers unlimited ways to create a stunning portfolio, and if you have products to sell, or a service to provide, the theme is WooCommerce and WPML compatible.
Why would Uncode be a good choice for small businesses and startups?
Uncode is a popular creative WordPress theme that was handcrafted by an experienced and award-winning team of designers and developers. Uncode is pixel perfect and ultra-professional in its presentation. It's clean, modern layouts will satisfy almost any need.
Whether your intent is to produce a highly qualified e-commerce website, a magazine-style website, a corporate website, or simply a portfolio, Uncode will be an excellent choice.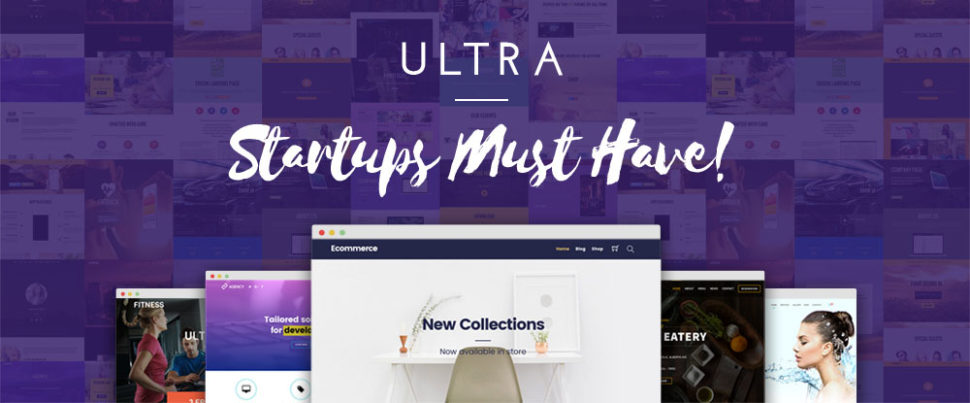 What makes Ultra by Themify a great choice for startups?
Whether it's to create a rapid prototype layout, or to build the final product, Themify'sdrag and drop pre-made row designs provides a super-fast and efficient way to build your pages. This modular approach also provides an easy way to update a page in an existing website. There are currently 34 editable pre-designed rows to select from, including FAQ, Banner, and Testimonial sections.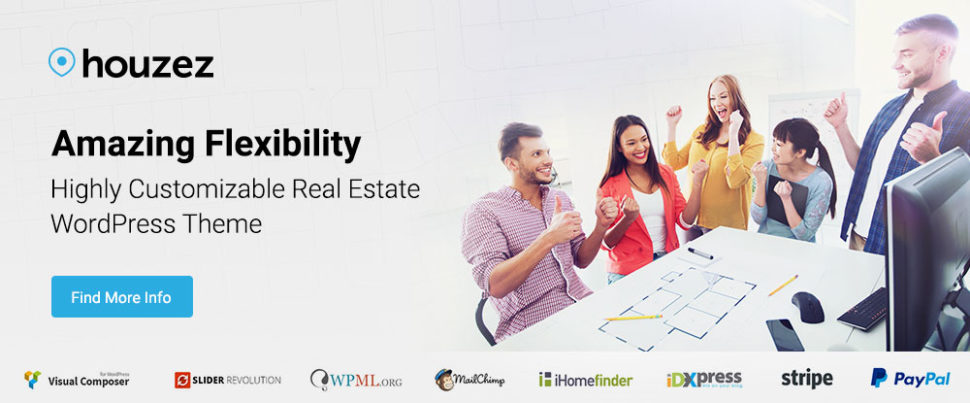 How is Houzez good for small businesses?
Houzez may not be the best fit for some small businesses, but this specialized WordPress theme is the best possible choice for creating a realtor's or real estate agency's website. The functionality most agencies need is already there, including property search, rate, and review, custom workflows, private messaging, and more.
Add content, and you can have a website up and running in hours, or even sooner.
KLEO – Ready To Go Theme For Your Business
How is KLEO a good choice for small startups?
KLEO is a community-focused, multipurpose BuddyPress theme. This is exactly the type of theme for creating websites that many startups, and more than a few businesses, could put into play to grow their customer or user base.
KLEO has plenty of demos, and it's easy to install the plugins you may need. You can try KLEO for free, and test its options before you buy.
What does Kallyas have that startup and small business websites need?
Kallyas's reputation speaks for itself. This nearly 5-year-old responsive theme, created by an experienced, customer oriented team, has been a top 15 best-selling WordPress theme since day one.
Kallyas is loaded with features, including 50+ pre-built websites, a simply amazing visual website builder, adaptive images, video tutorials, and dedicated support. Kallyas is a WordPress theme you can have fun with!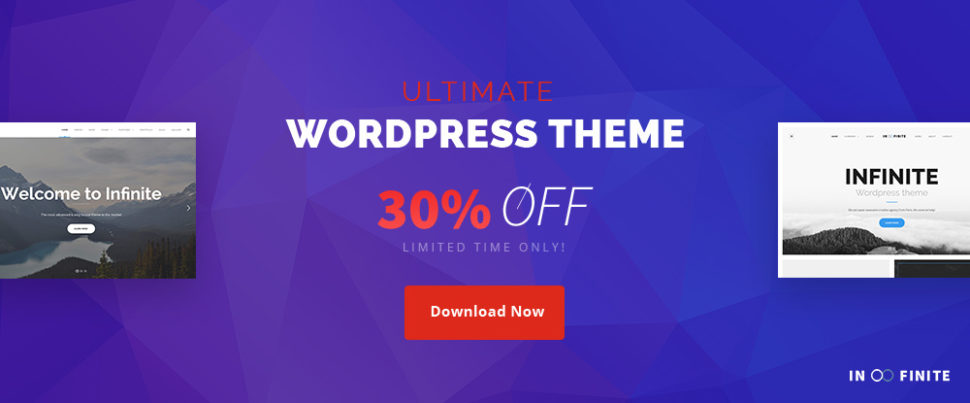 What makes Infinite the right choice for a small business or startup?
Infinite is a multi-purpose WordPress theme. It was created with a goal of providing a website solution for everyone. All the needed tools are there, so it's simply a matter of checking out the pre-built website demos.
The demos fall in 4 categories: WooCommerce, Creative, Corporate, and Niche Retail and Services; one of which should fit a small business or startup nicely.
How is TheGem good for small businesses and startups?
Equipped with flexible features focusing on business, corporate and startup websites, delivered with outstanding designs for 50+ business concepts, and carefully developed by the best designers of the Behance network, TheGem will make your online brands stand out, and take your business to the next level.
The best thing is, it's extremely easy in use. No coding is required. You can freely combine the pre-made demos per drag'n'drop with one another to create your own unique layouts. The 250+ content element styles, designed to cover the goals of any business or startup website make TheGem a reasonable investment.
To Wrap It Up
Finding the right theme for your small business or startup project can be difficult. However, no with this list of winning WordPress Themes. If there is a problem, it's that of having to choose among several themes that are obviously just right for the job.
The good news is, you're unlikely to make a poor choice. We'd like to hear what you have to say, or if you feel we've left something out. Happy website building!