While finding the perfect font combination can make or break a brand, the wrong choice of fonts can send a completely wrong message to the viewers and turn them away. But when a designer blends together different fonts in a harmonious way, the whole brand comes together and invite viewers to explore deeper.
Using handwritten typography in graphic design is not a new trend. In fact, people have used their own handwriting in making posters, announcements, letters, and others before the time of computers. However, because the handwritten fonts add a dash of creativity and an elegant flair to any design when done right, this trend has gained popularity over the recent years. You may use them for many projects, from logo designs and posters to tattoo, badges, packaging, web mockups, greeting cards, wedding invitations and much more, adding this way a personalized and custom-made feeling.
Handwriting fonts have many uses and are best paired with a simple body font for balance. From romantic and feminine swirls to masculine bold monoline fonts, they will add character to any design project, so use them sparingly in order not to overpower your designs, or break the rules and see what you can create.
As a short note, when we talk about handwriting fonts, we're not just referring to one style of typography; they can come in a number of various executions. They are in the same area as cursive fonts but with even fewer constraints and often based off free-form illustrations.
Here are the best 20 free handwritten fonts for your web and graphic design projects. All are free and available for personal use, most of them are free for commercial use, so enjoy them and let your creativity run.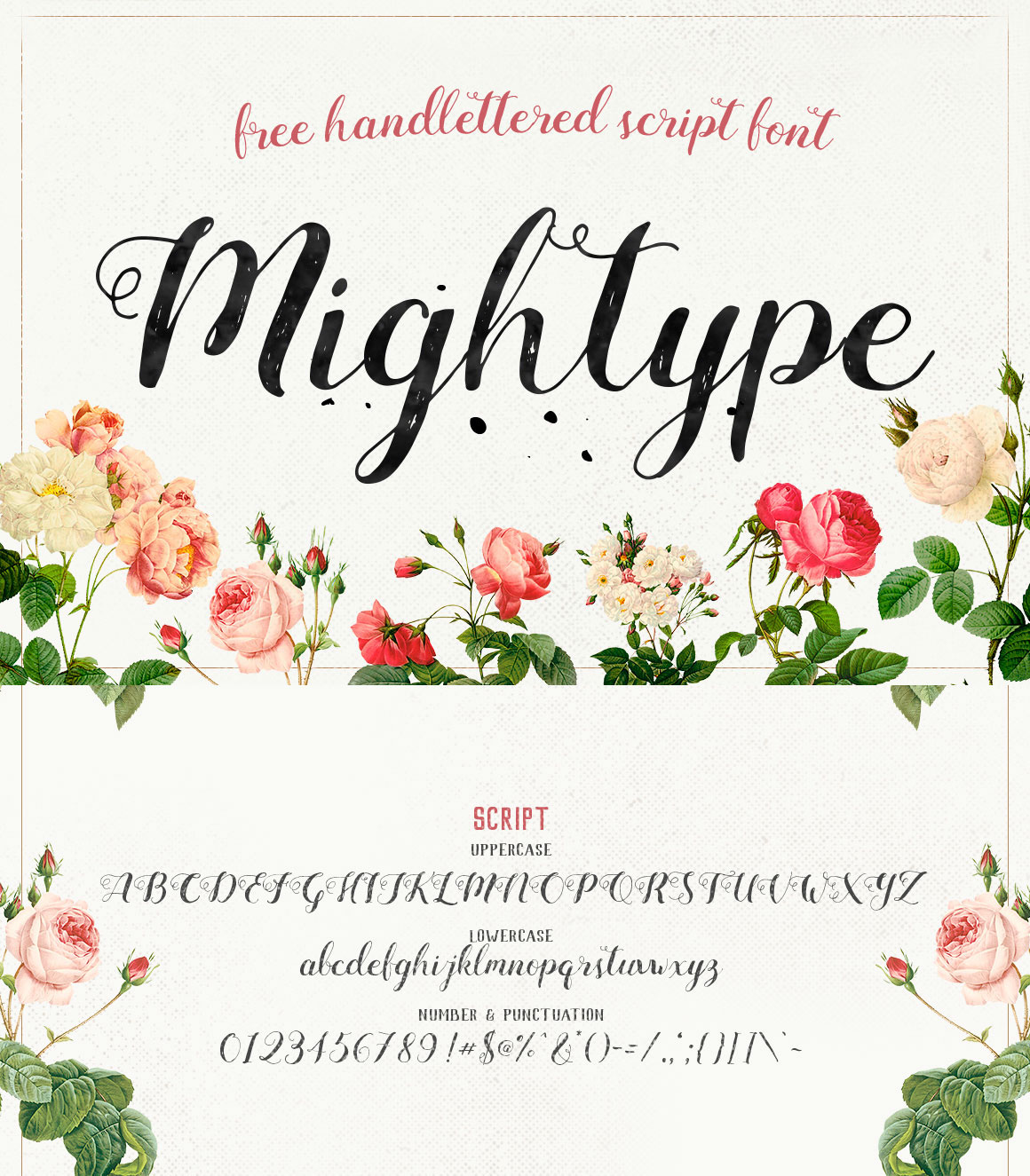 Mightype is a hand-lettered script font that helps add a light, delicate and refined look to your designs. Including upper- and lowercase letters, numbers and punctuation, it's the creation of AF Studio, being part of a premium product. Mightype is free for both personal and commercial use.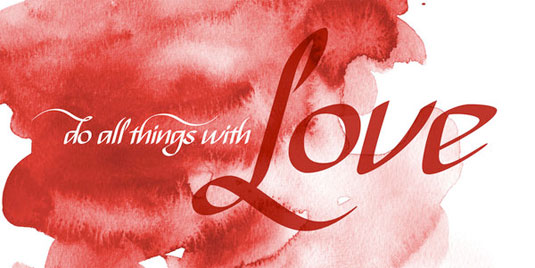 Bispo Nova is a script typeface family made based on italic chancery calligraphy, with a flat nib pen. Designed by the Brazilian type designer Jackson Alvez, this font allows everyone to create visuals with a charm of calligraphy and the advantages of OpenType features.
Landliebe is a realistic handwriting font that features imperfections and wobbly lines. These characteristics will allow you to add a personal touch and character to your web design project. In addition, the thin and thick variations make Landliebe perfect for short lines and headings.
Rumi is a script font with organic and natural feel, designed to look as true handwriting. For a realistic look, this extended character with more than 900 glyphs features 4 variations of lowercase characters, figures, punctuation and more. Being very clear and readable at the same time, Rumi has a natural calligraphic touch and a shaky, unpredictable execution.

Playlist is a perfectly imperfect handwriting font with a dry brush style. It Includes 3 styles (Script, Caps and Ornament), being suitable for wedding invitations, quotes, t-shirt designs, posters, greeting cards and more. Using just one of the variations or combining them, you can create beautiful designs both for personal and commercial projects.
Hello Stockholm is an imperfect modern brushed script font, influenced by the Scandinavian minimalism. Including uppercase and lowercase alternates and multilingual support, this font is heavily inspired by modern branding and it could fit perfectly both personal and commercial design projects. The creation of Finnish designer Mats-Peter Forss, this font is free for personal use.
Wildera is a handwritten typeface created by the New York-based designer and illustrator Lauren Lee, based on her calligraphy project on Instagram. "I wanted my typeface to be feminine with a bite, suitable for sweet and sarcastic copy", she said. The font includes stylized lowercase, uppercase, and ligatures, and is free for both personal and commercial use.
Designed by Maulana Creative, Arkana is an elegant brush script with a wonderful vintage look. It comes in two styles and able to give your designs an authentic handcrafted feel. Arkana Script works perfectly for your stationery, logos and much more, the package including TTF, Open Type, and Web Font formats.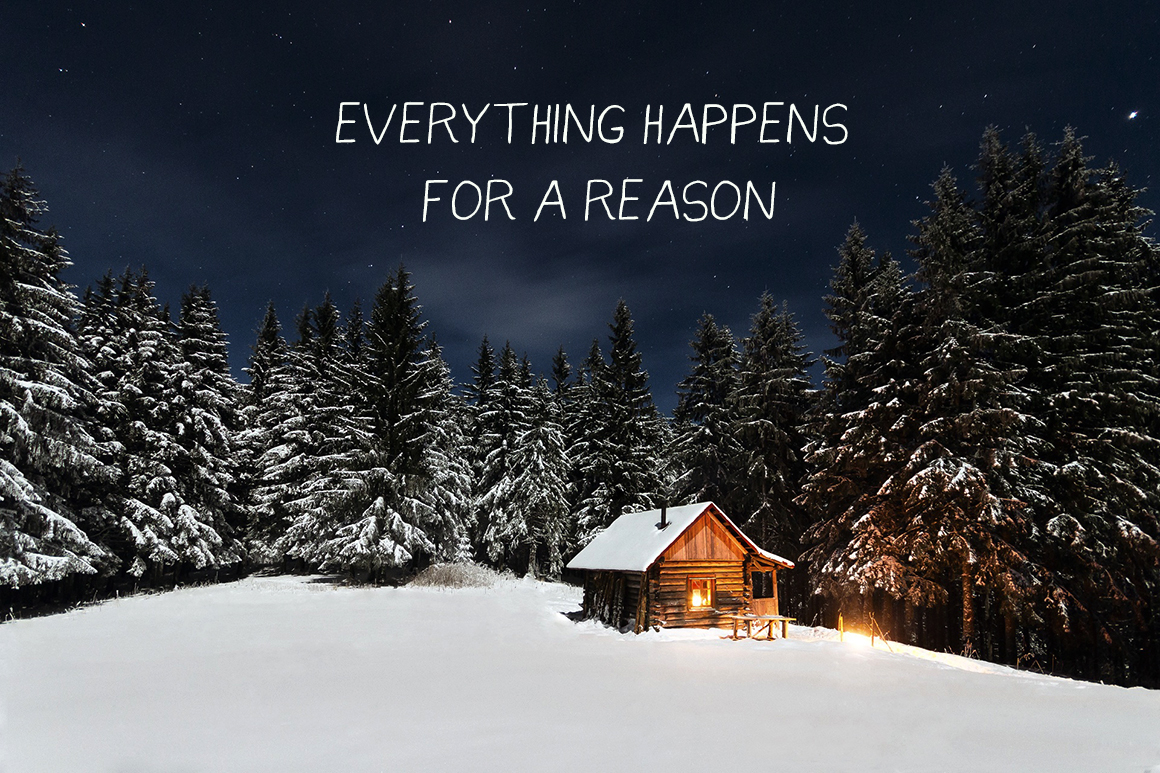 Yunus is hand drawn display font created by the graphic designer Faraz Ahmad. "Every single letter has been carefully crafted to make your texts look beautiful," he comments on Behnace. The typeface includes a huge number of glyphs, making it suitable for many creative projects, such as branding, logo, quotes, blog header, poster designs and much more.
The handwritten font Reis was created by Marcelo Reis Melo. Great for posters, logos and much more, Reis is available for free for personal and commercial use.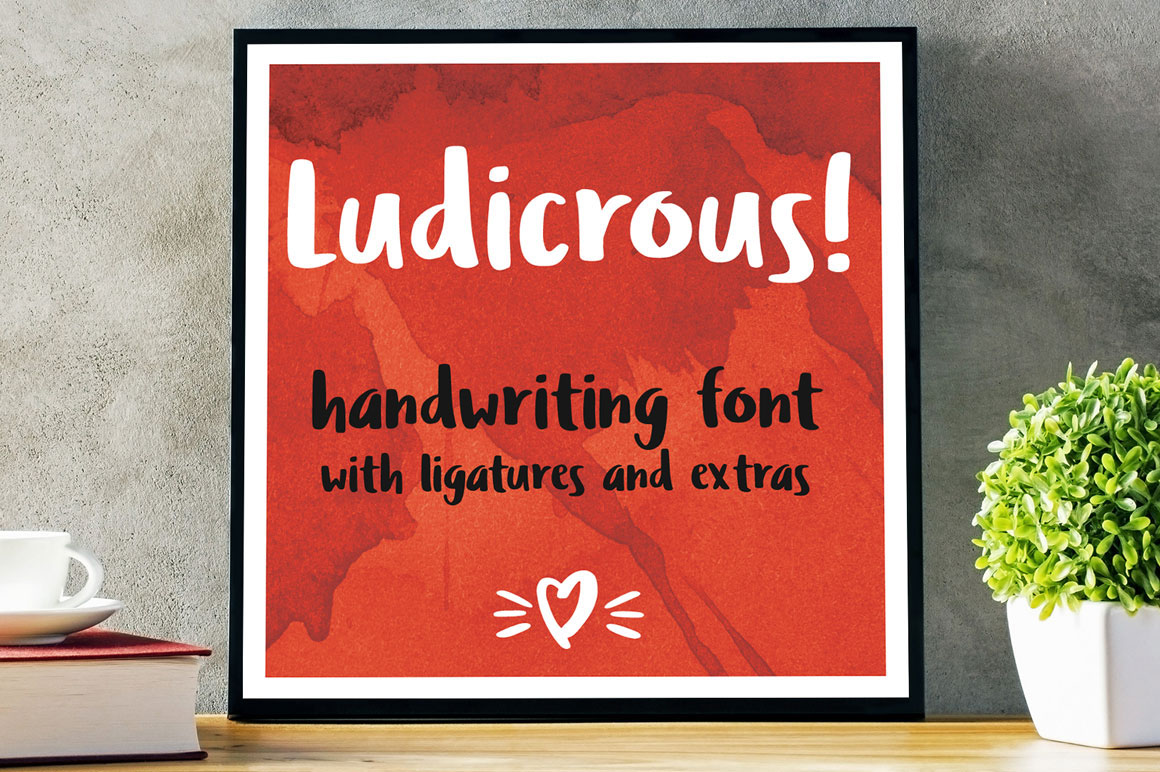 Created by Phoenix-based designer Missy Meyer, Ludicrous is a great free handwriting font that gives your projects an authentic handmade feel. Being recently updated, the font includes some gentle rearranging of glyphs and more accented characters than the previous version. Plus, now Ludicrous is available in both OTF and TTF formats.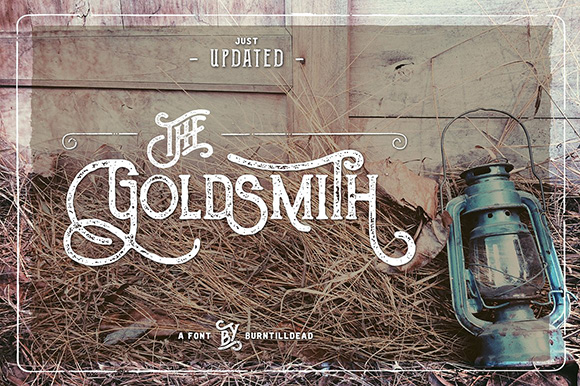 Created by Burntilldead, The Goldsmith is a handwritten modern font. Based on ink textured, it is a great choice if you want to add a vintage feeling to your graphic design projects. The Goldsmith font comes with alternate upper and lower-case characters and multilanguage support and each glyph was made one by one with meticulous diligence and consistency. The Goldsmith is available in both OTF and TTF formats.
LSTK Bembo is an ode to one of the real daddies of book typefaces, Bembo. This font is the hand drawn version of this classic typeface and can be used whenever you want to add personality, tradition and a pinch of attitude to your graphic design project. The updated version also includes the lowercase x and a whole bunch of glyphs.
The New York-based designer has tasked himself to create a font based on one of his father's handwriting styles – a very personal and specific one – normally used for short messages and headlines. It is unique, beautiful and has a certain flow, and we are happy to add it to our list of great free handwritten fonts.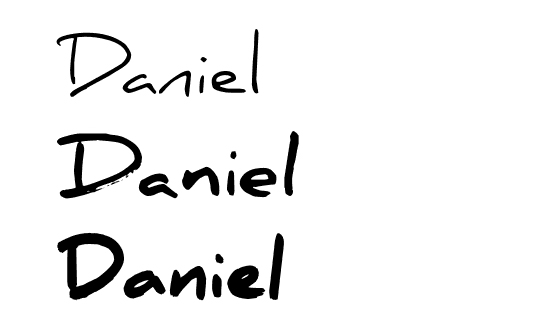 Daniel is one of the many fonts created over the years by the Australian designer Daniel Midgley. Including a full set of upper and lowercase characters, numbers and various special characters, Daniel font is in OTF format, which means it's compatible with Mac and Windows.
A Christmas font that is perfect for that festive time of the year. The Magic Snow typeface can also be incorporated into other wintry designs. The bold, handwritten letters include unique snowflake elements that will instantly add your work some lovely charm. Magic snow is available in OTF, TTF and WOFF formats.
This handcrafted font is guaranteed to make your designs pop! Featuring fat-to-thin brush strokes and a bouncy baseline, this typeface is sure to add a bit of fun to your designs. When you download this file, you also get access to all the characters you need along with a bonus of over 100 extra glyphs.
If the simplistic design is more your style, then feast your eyes on the Amirah font. This font features skinny handmade letters created with long lines and rounded tops and comes in OTF format. It's perfect for invitations and more, so, you'll definitely want to add this font to your collection.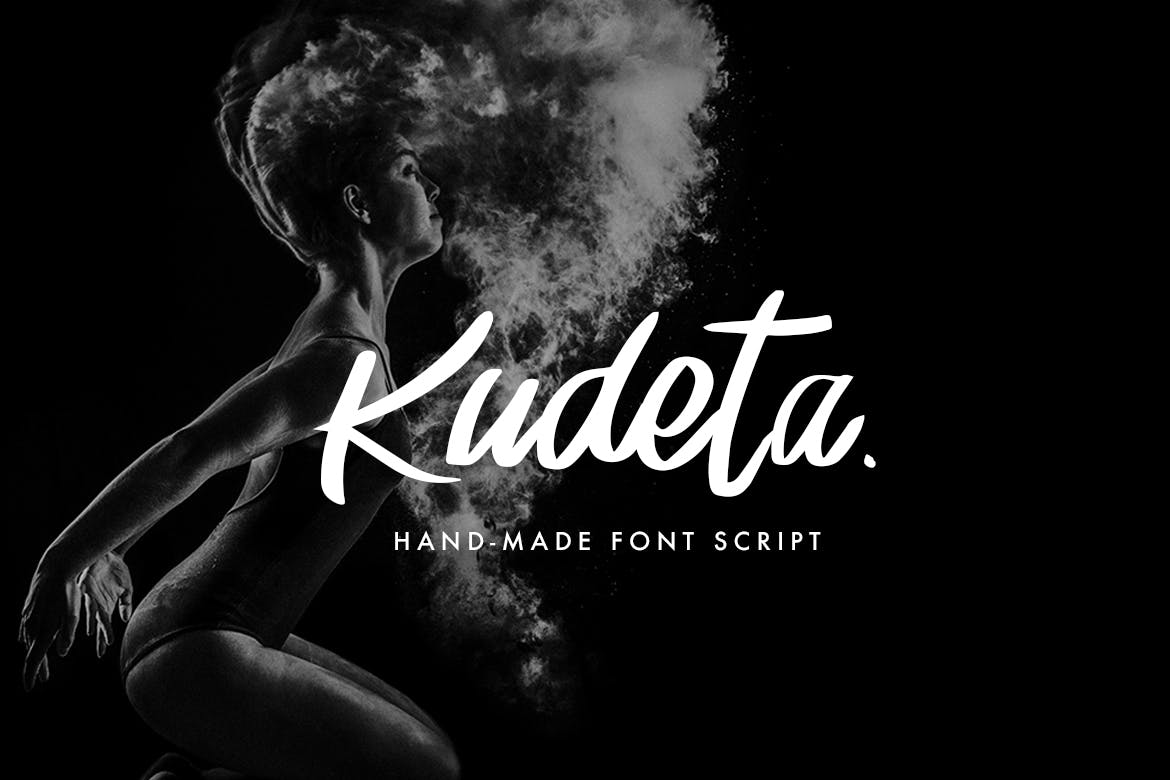 Kudeta is a handmade font that features a sleek design merged with a fun and quirky script. You can use this font to create one-of-a-kind typography and bring that certain sense of uniqueness to your graphic design projects, such as posters, headers, and much more.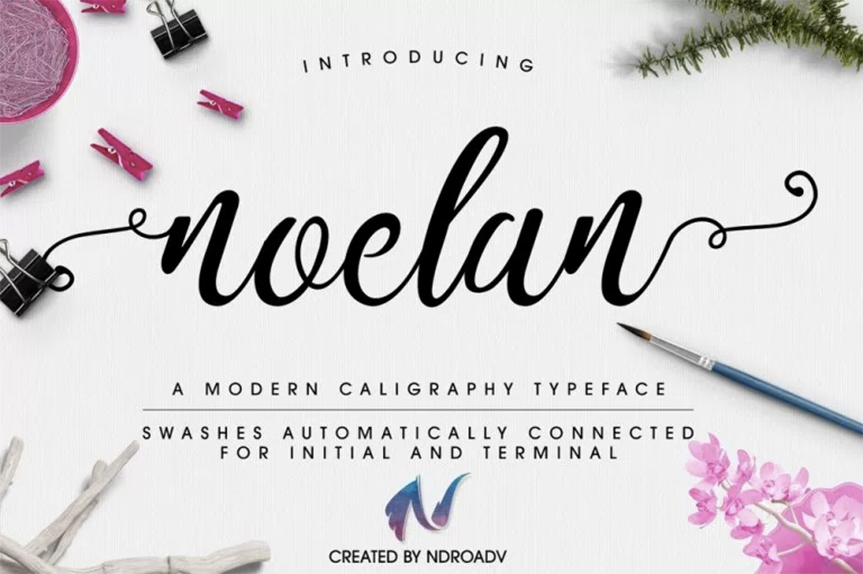 Noelan Script is a modern calligraphy typeface from Indonesian designer Ndro Adv. With a clean and modern design, it includes upper and lowercase characters, numbers, punctuation, alternates for easy mixing and matching, and a range of international characters. Noelan Script is free for both personal and commercial use.
Bottom line:
Even if they are set in the regular or bold weight, or have a vintage or modern look, the handwriting fonts have always a delicate nature. They can be chic, refined, fragile, fancy, weird and even a bit messy. However, although there are font families that have urban appeal, sport vibe, retro look, hipster-inspired traits, Gothic motifs or different charming elements, they are always designed to accompany any design project with subtle aesthetics.