Having a smartphone or a tablet is something common these days. Therefore, it's hard to imagine our day-to-day life without apps that make it much easier and simpler. Whether it's social media, entertainment, dating, sports, time management,  or even the weather, there is something for everyone.
But an app that's difficult to figure out how it works, unintuitive, or ineffective will not win many hearts. The best apps provide great user experience and have powerful, useful features that are paired with beautiful and intuitive interfaces.
So, instead of just describing a few nice app designs, we've decided to take it to the next level and share with you what we consider to be the best of the best. Below you'll find a list of 35 of awesome mobile apps when it comes to UI design. These apps really stood out because they went above and beyond to be visually appealing and useful.
Movie/Video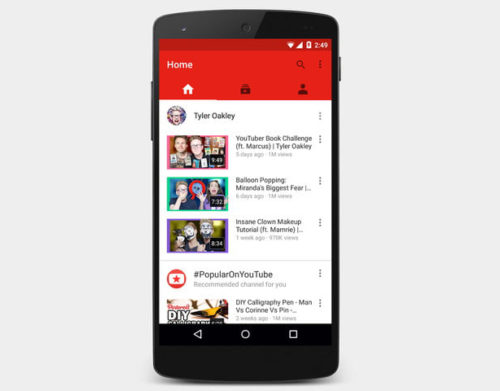 YouTube's mobile app is sleek and intuitive, bringing the whole content of the video sharing site to your fingertips. For those subscribed to YouTube Red, you'll have access to all the premium content, as well as special features.
Both HBO Now (HBO's standalone service for $15/month) and HBO Go (a streaming app available to HBO cable subscribers) have apps that allow you to watch all of HBO's streaming content directly on your phone.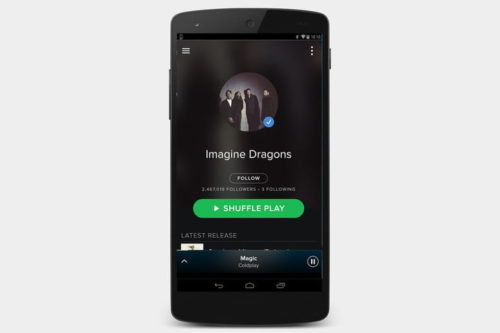 Spotify is the best full-featured streaming service. With this app, you can stream any music from any type of device, make your own playlists, follow artists, and sync tracks for offline listening.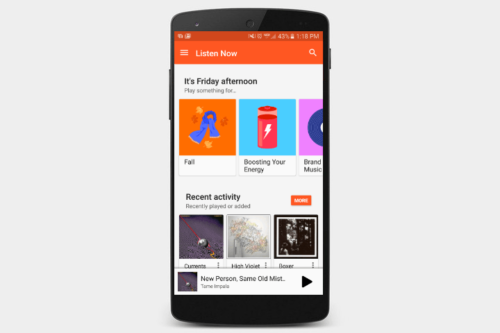 Google's official streaming service is a strong competitor to Spotify. Not only does the app provide a vast library of content, but it also allows users to upload up to 50,000 songs for online storage. This means you can download and stream your music on any Android device, at any time.
Fitness, Athletic, Workouts
The Nike+ Run Club App tracks your runs and helps you reach your goals – whether it's running your first race, or setting a new personal record. You can also measure your progress every mile, get a training program and compete with your friends.
With Loox Fitness Planner app you get training goals like losing weight, building muscles or body shaping by choosing your perfect workout plan. There are about 300 training plans that motivate you to stay on track.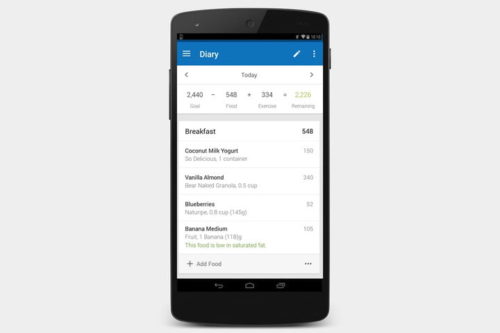 If you really want to lose weight and get in shape, then you need to start counting those calories. We recommend this app from MyFitnessPal because it is easy, accessible, and completely free.
Turn your phone into a personal trainer and track your runs via GPS. You can get detailed stats on your workouts, listen to music, get audio cues to spur you on, and share your progress.
Yoga is unbelievably powerful. It strengthens your core, increases flexibility and focus, and decreases stress. Plus, it can help you lose weight and stay healthy. This app will guide you through daily yoga routines of varying difficulty and length, and step-by-step, HD videos showing exactly how to do each pose.
Social Media
Instagram is a simple way of capturing and sharing the world's moments. This app is ubiquitous in photography now, so you might as well have it on your phone. Owned by Facebook, the social network centered on photos offers great filters and connectivity with others.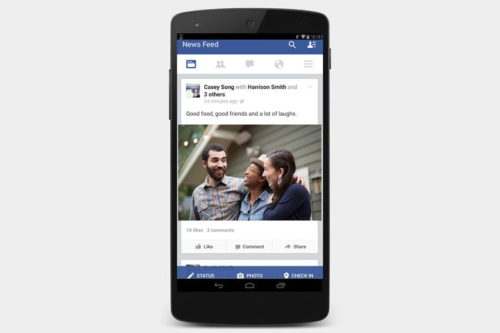 The biggest social network on the planet right now has a decent official app. Keep up with your friends and family, jump into instant chats, and stay informed with push notifications. It's also your personal organizer for storing, saving and sharing photos.
Pinterest is the go-to social network for finding and sharing inspiration on creative projects, hobbies, fashion, and more. The app features the same functionality as the website, allowing you to "pin" and "repin" posts from other users to various boards, so you can share and save new ideas.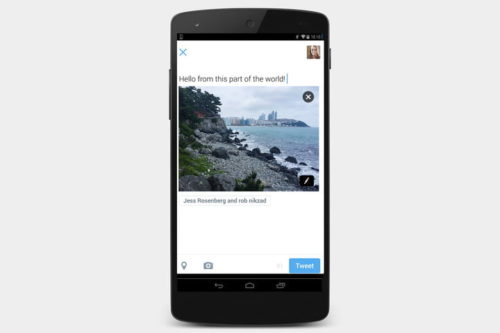 Twitter's microblogging platform brought about the now-ubiquitous internet facet, hashtags. Connect with your friends, share new favorite content, follow celebrities, and get breaking news as it happens. You can customize your profile with a photo, description, location, and background photo.
Messaging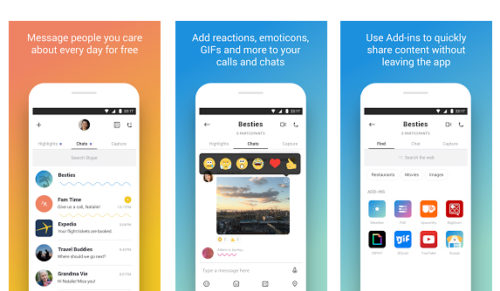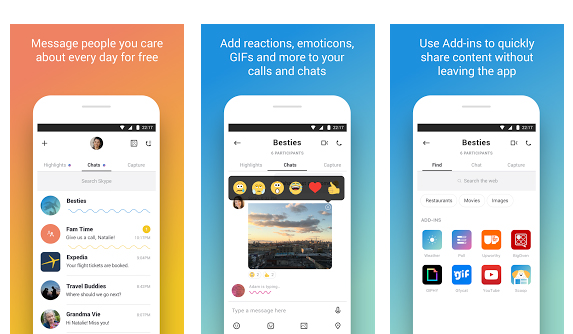 The Skype you know and love has an all-new design, with new features and new ways to stay connected with the people. Besides text, you can send photos, videos, voice messages, Mojis and more. You can also respond to any message with reactions. Also, you may swipe quickly to capture photos and videos.
WhatsApp Messenger is a free messaging app available for Android and other smartphones. WhatsApp uses your phone's Internet connection (4G/3G/2G/EDGE or Wi-Fi, as available) to let you message and call friends and family. Switch from SMS to WhatsApp to send and receive messages, calls, photos, videos, documents, and Voice Messages.
Tinder is the ultimate dating app for mobile users, thanks to its location-centric features, and regardless of what its reputation may be, it's still a great way to meet people. Your next match could be a swipe right away.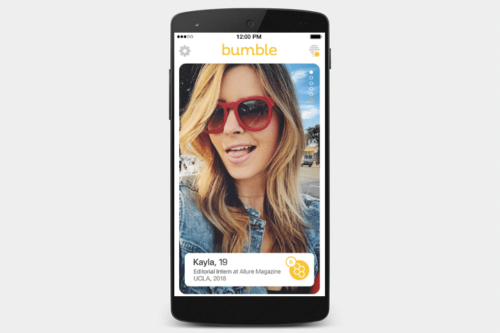 Similar to Tinder in terms of presentation, Bumble is designed to flip the usual gender dynamics of dating from women to men. The app only allows women to message first, reducing the chances of setting awkward pickup lines or situations. In the same sex matches, either person can message first.
Blogging
The app allows you to discover and post about stuff you love, and join communities of people who love the same stuff like you. You can repost other people's posts to your own blog and can add comments if you like. Also, other people can do the same with your posts.
This is the official app for one of the most popular blogging platforms on the Internet. You can compose, edit, and post directly to your blog, and much more. If you have more than one account or blog, you can switch easily between them.
Cooking
Zomato lets you search for and discover restaurants to eat out at or order in from. You can search by location, cuisine, budget, user reviews and ratings, and use the map feature to guide you there. There's also a handy shake feature to get a random suggestion if you just can't decide.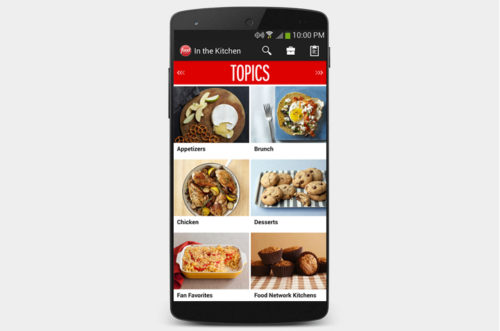 Get instant access to your favorite Food Network chefs and personalities, including thousands of their most popular recipes featured on their TV shows and specials. How-to videos and shopping list features will equip you with everything you need to make a great meal.
Featured on the Today Show, Yummly matches over 1 million recipes to your cooking lifestyle's nutrition, diet, food allergies, and favorite cuisines. The app allows you to collect, save and organize your favorite recipes in your digital recipe box and discover customized recipe recommendations.
Money and Shopping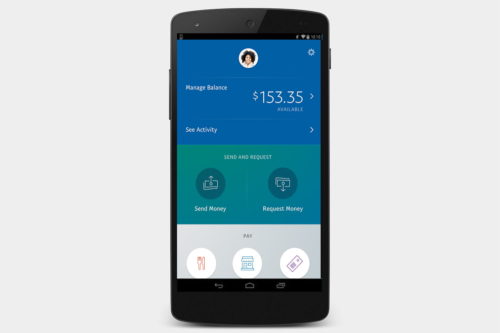 By downloading the app, you'll be able to manage your PayPal account at a glance. It is the easiest online method to manage all the ways you send, receive and spend money. The app can also notify you of transactions, offering handy reminders and alerts when you use PayPal as a payment method or have an upcoming bill due.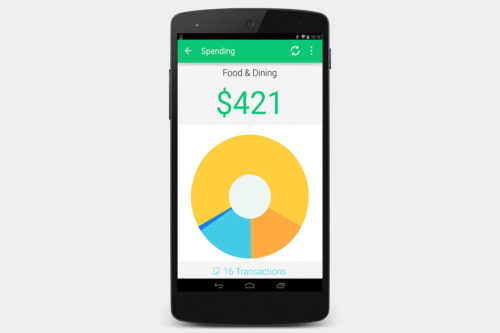 Mint is the free money manager and financial tracker app from the makers of TurboTax® that does it all. Mint can keep track of multiple bank accounts or credit cards to help you stay on budget and out of the red.
The Amazon Shopping app lets you shop millions of products and manage your Amazon orders from anywhere. Browse the vast collection of products quickly and easily. Plus, you can enable notifications for daily Amazon Gold Box deals so you never miss out on a discount.
Travel & Events
Uber is a ridesharing app for fast, reliable rides in minutes — day or night. Uber allows you to call upon a private driver in your city who will help you get to where you need to go, and it's easy to pay by credit or cash in select cities.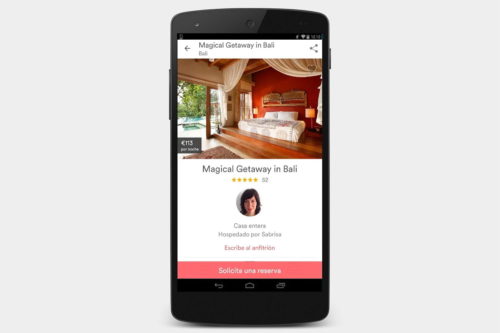 By using the Airbnb app, you may find adventures in faraway places or your hometown, and access unique homes, experiences, and places around the world. You can search for accommodation, communicate directly with hosts, book everything your trip needs, or start earning money as a host.
Going Out
Foursquare City Guide will lead you to the perfect spot — anywhere in the world. Get helpful, positive tips from our trusted global community and keep track of where you've been and where you want to go, all in one place.
Yelp puts great local businesses at your fingertips. Whether you're looking for a pizzeria near you or the best handyman in town, the app is your guide to finding the perfect places to eat, shop, drink, relax and play. Find reviews, locations, and other important information for any business you're looking for.
Documents & Management
Dropbox's mobile app keeps your files and your team in sync. You can access any file saved in Dropbox from all of your devices and send large files even to people who don't have a Dropbox account. And with features like the doc scanner, shared folders, offline access, and more, collaborating with others is simple.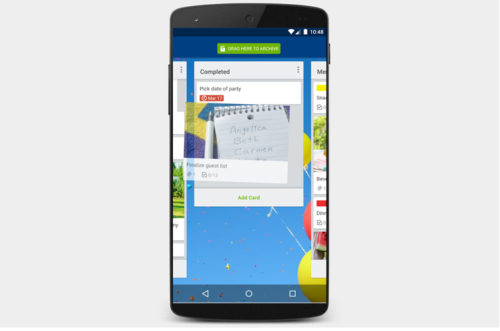 Trello gives you the perspective over all your projects, at work and at home. The project management app allows you to create boards to organize anything you're working on, customize workflows for different projects and much more. You may use it solo or invite other people to collaborate. If you work offline, the boards will sync automatically when reconnected.
Perfect for multinational and remote teams, Teamweek app is a simple-to-use project and resource planner that gives a great overview on a shared team calendar. You may spot who's available and schedule upcoming projects for both the short- and long term.
Toggl is the leading timesheet app for tracking worked hours. By using the timer, you may log task times and get reports based on the time usage. All the time logs are synced to the cloud and you can track time also in the web version, desktop app, Chrome extension and with an Android watch – all your data is safely stored under one account.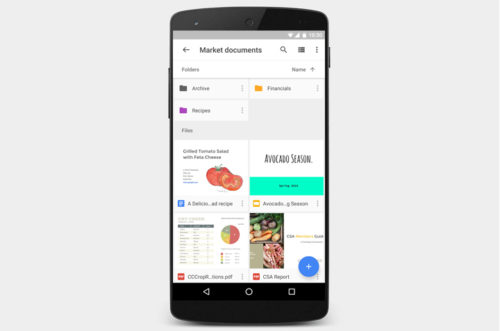 Google Drive is a safe place for all your files and puts them within reach from any smartphone, tablet, or computer. The app lets you store up to 15GB of files and access them wherever and whenever you need to. Once you save the files there, you can easily invite others to view, edit, or leave comments on any of your files or folders.
Evernote is an elegant solution when it comes to taking all sorts of notes and getting work done. The app gives you the tools you need to keep your work effortlessly organized — from taking notes with supporting photos, to writing to-do-list and much more. Tag, sync, and organize for a real productivity boost.