The variety of fonts available online at the moment includes Retro Fonts. From vintage to modern, from fancy to minimalist, we try to include all styles in our blog posts here at Web Design Ledger. But for today's article, we have the pleasure of mentioning some of the coolest retro fonts you can find online, both free and paid. Why did we choose the retro font as the star of our article today? Because they have the ability to take us back in time, in an era we have never lived, but now we are able to, through design.
Of course, some of the fonts we are about to mention below have been designed in the past two decades. Inspired by the depth that this trend can give to a graphics project, font artists haven't stopped giving retro fonts the attention they deserve. Retro fonts are characterized by colorful details, bold letters, unique shapes, and other cool details we are about to discover throughout this article.
What does retro mean?
The word "RETRO" comes from Latin and it means backward. We need to look back in history into the font's evolution to find these amazing creations. We will start off with the best retro fonts of the '50s, '60s, '70s, ending with the '80s.
So fasten your seatbelts, we are about to dive into this amazing trend that keeps being fashionable even 50, 60, 70 years later.
retro fonts '50s
The retro fonts of 1950 have a cinematic look. When I take a look at any of the fonts below, images of old movies come to my mind. Many of the movies created in this period used this style of fonts for their posters. The fonts of the '50s tend to be more dramatic due to their bold characteristics. Today, we can use the '50s fonts in packaging that requires a vintage look, restaurant branding, business cards for different companies, and in any project you think it would do the magic.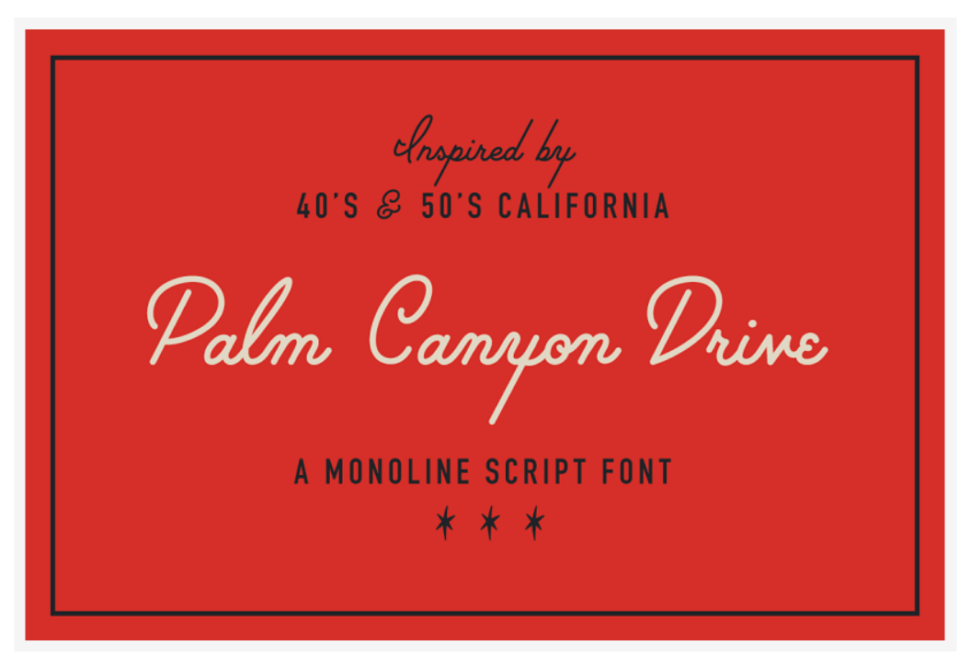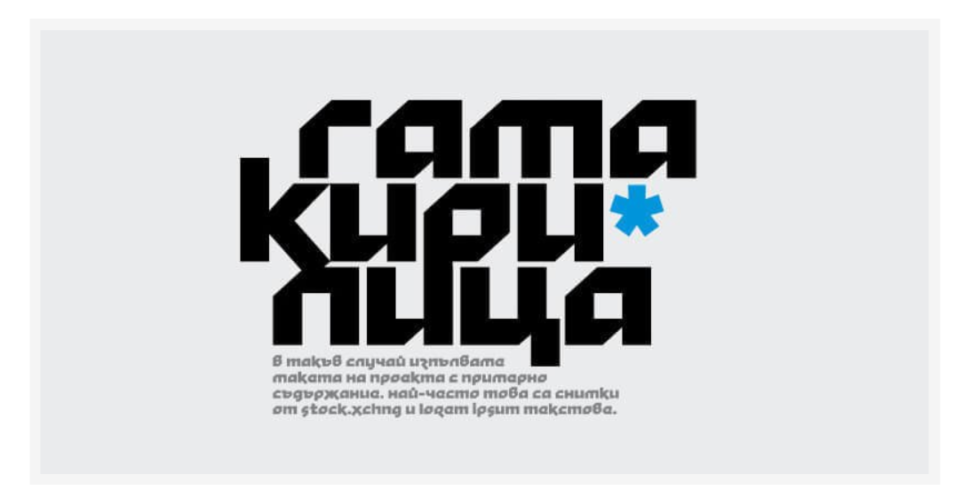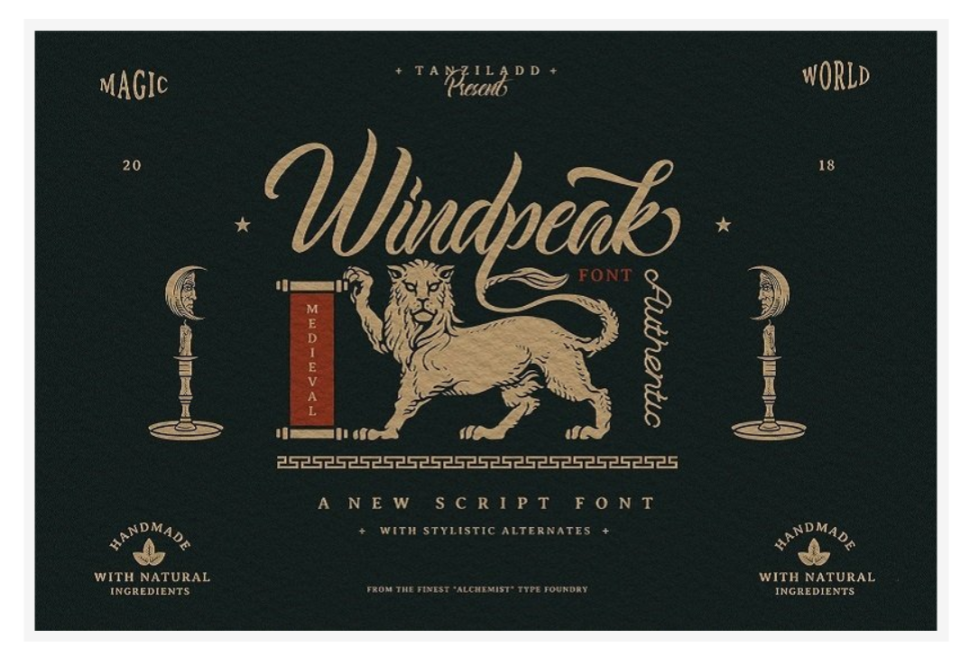 5. Lucy Script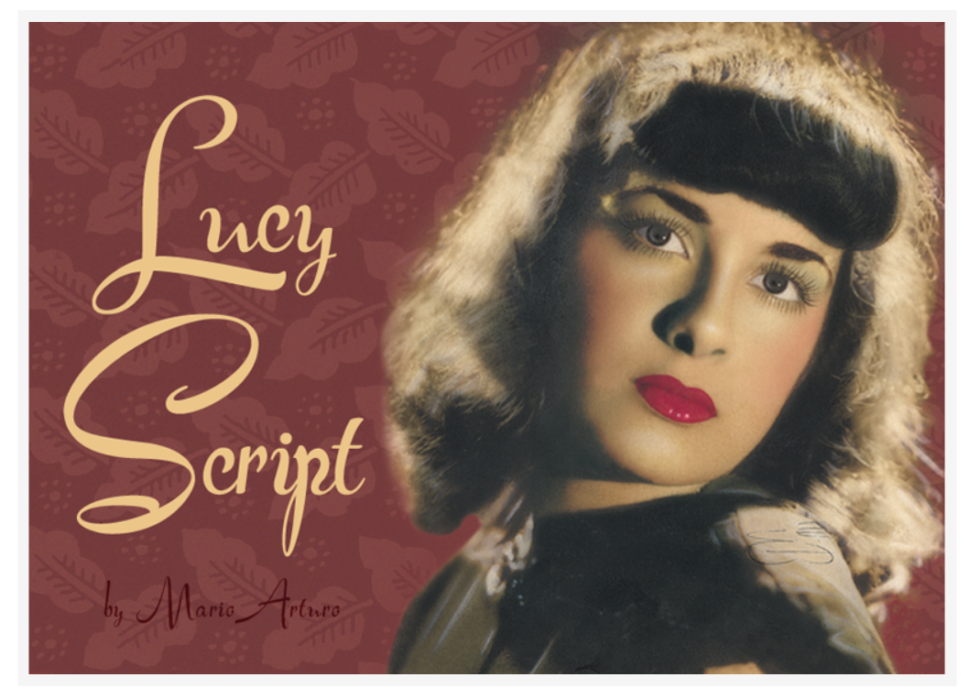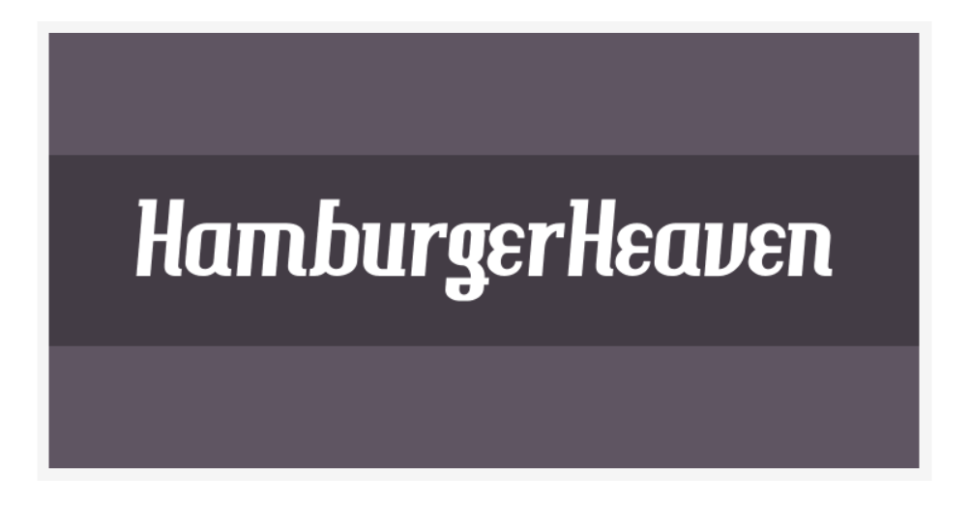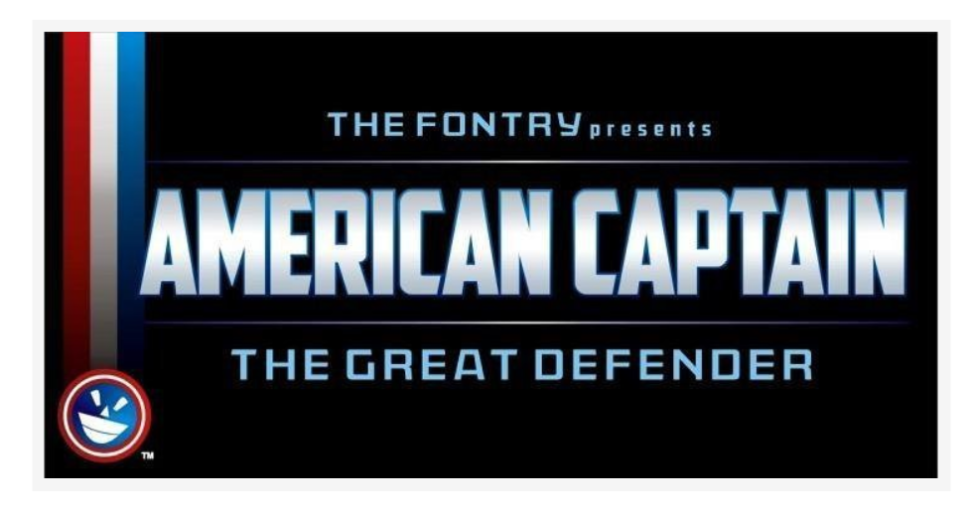 9. Hardman Font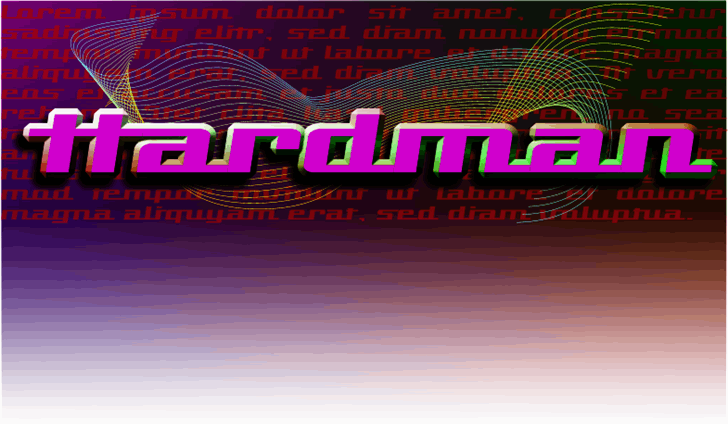 10. Cinqcent Font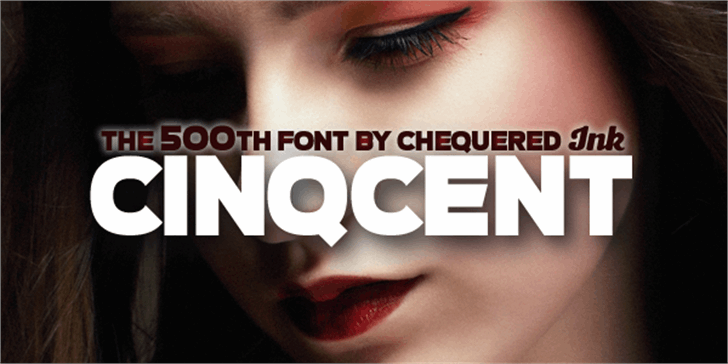 retro fonts '60s
The '60s fonts will get your attention from the first sight. They might not be love at first sight, but it will be interest at first sight for sure. These retro fonts are often used on billboards even today. The retro fonts of the '60s feature colorful details, another characteristic that makes it steal the show. These can be used in retro games, movie posters set in the '60s, obviously, catchy packaging, book covers, and many others.
11. Haike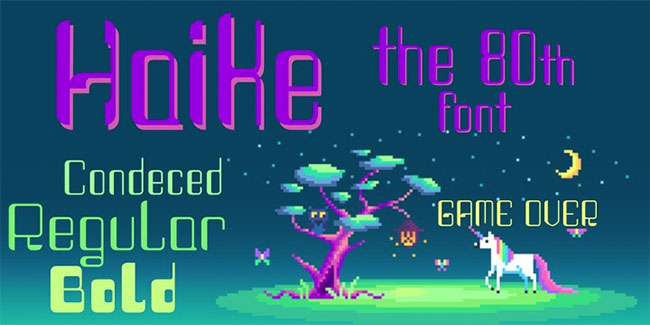 12. Swung Note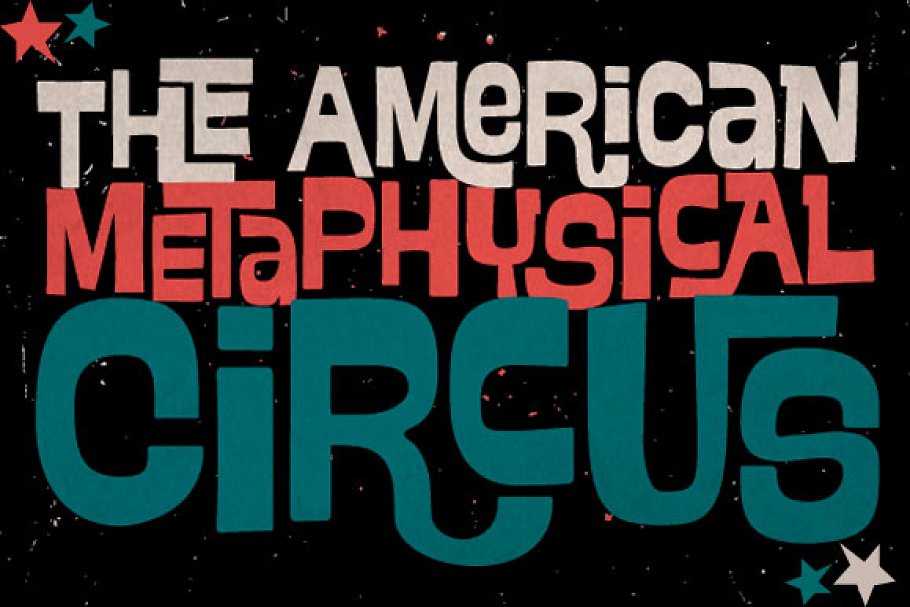 13. Sundowners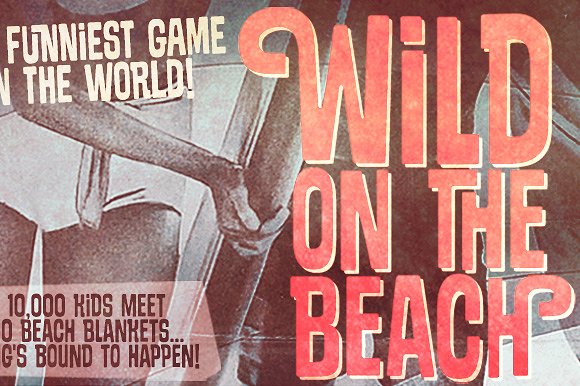 14. Ziclets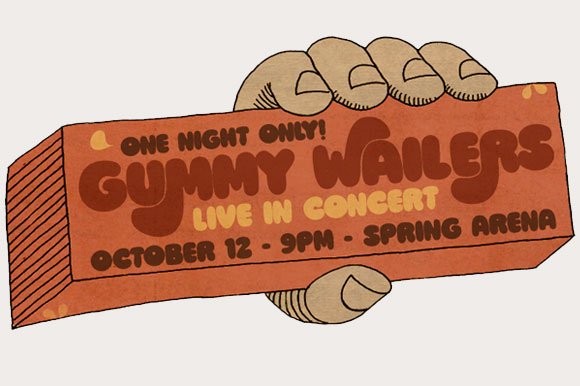 15. Bright Script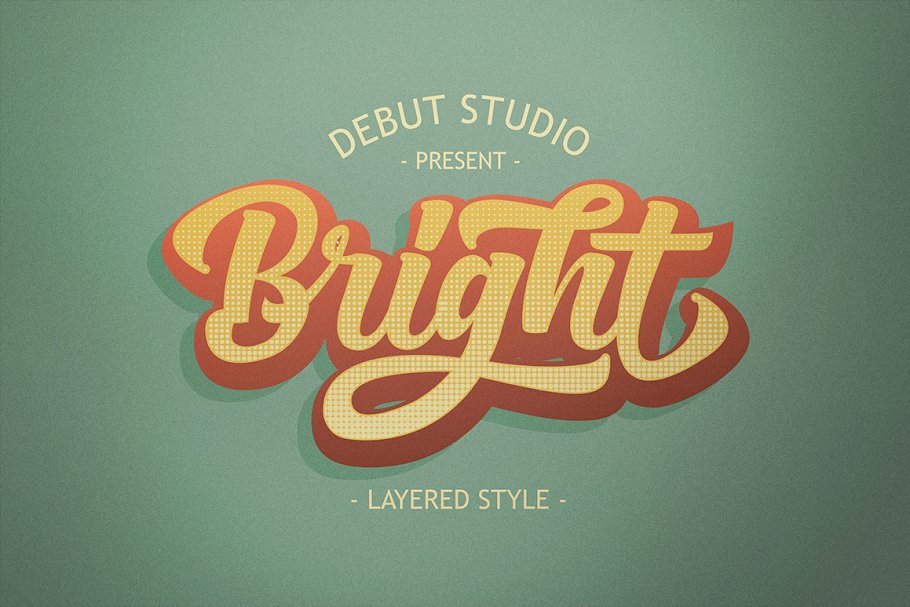 15. LHF Retro Ricky Doohickies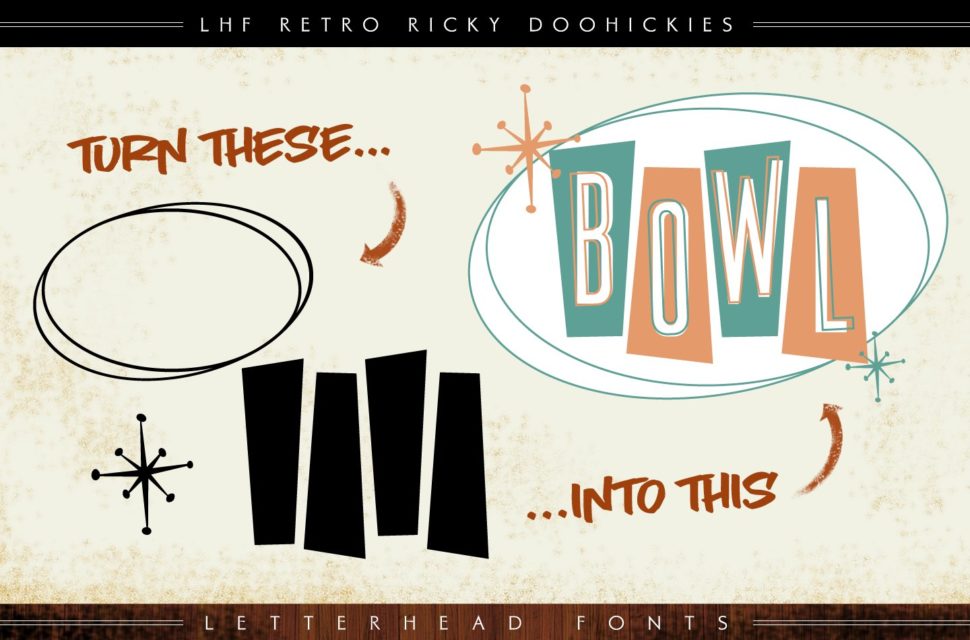 16. Roadside | Vintage Slab Serif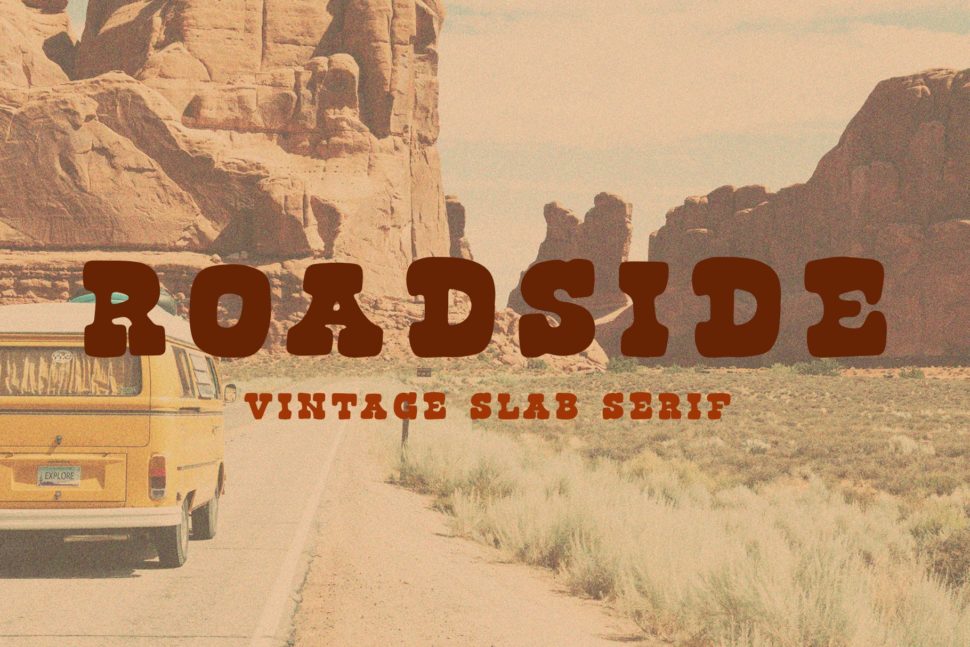 17. DRIVER • Retro action typeface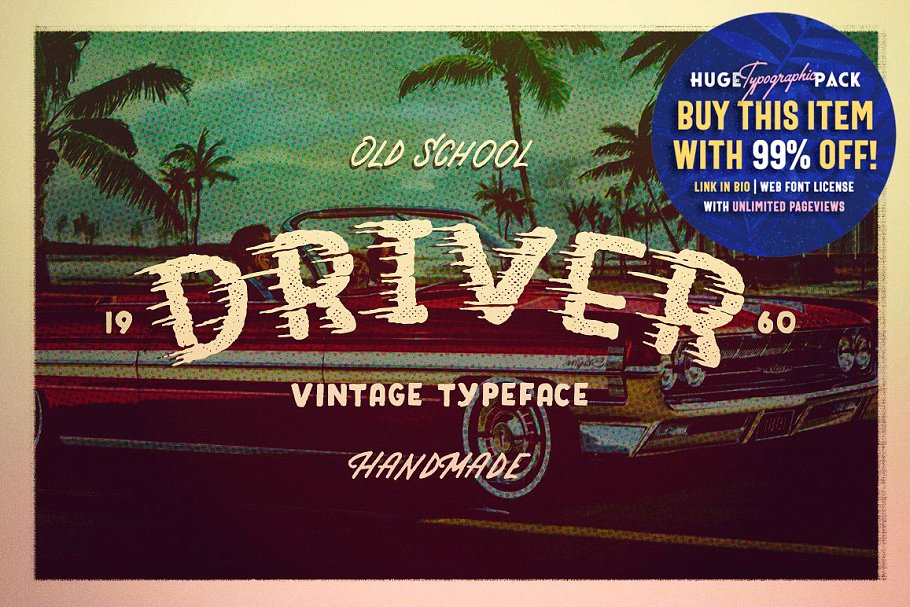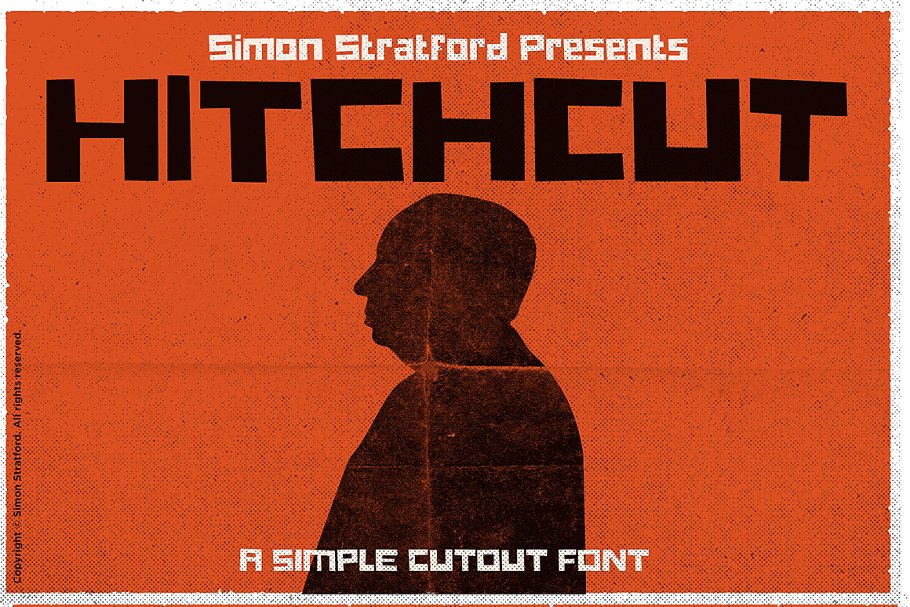 19. Superb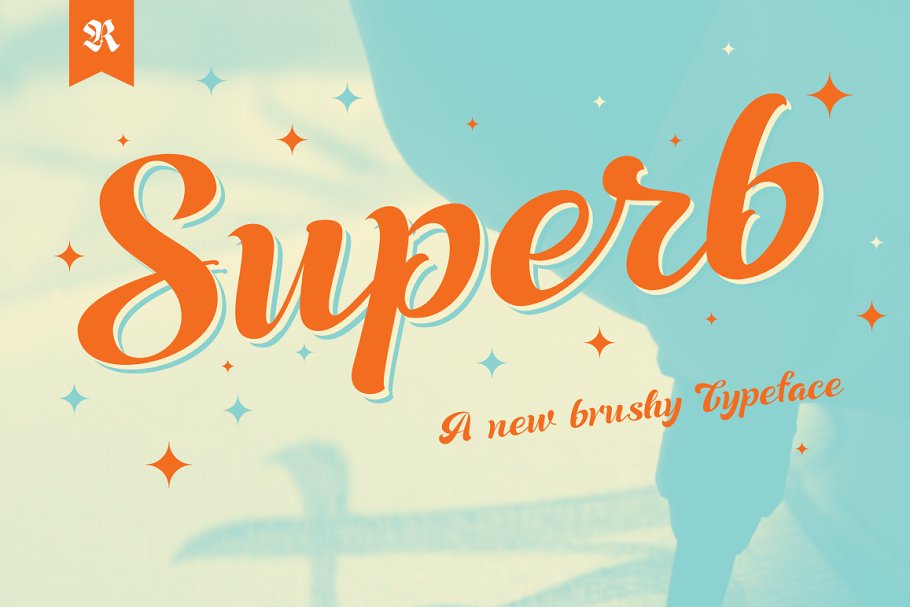 20. Sunbeat Family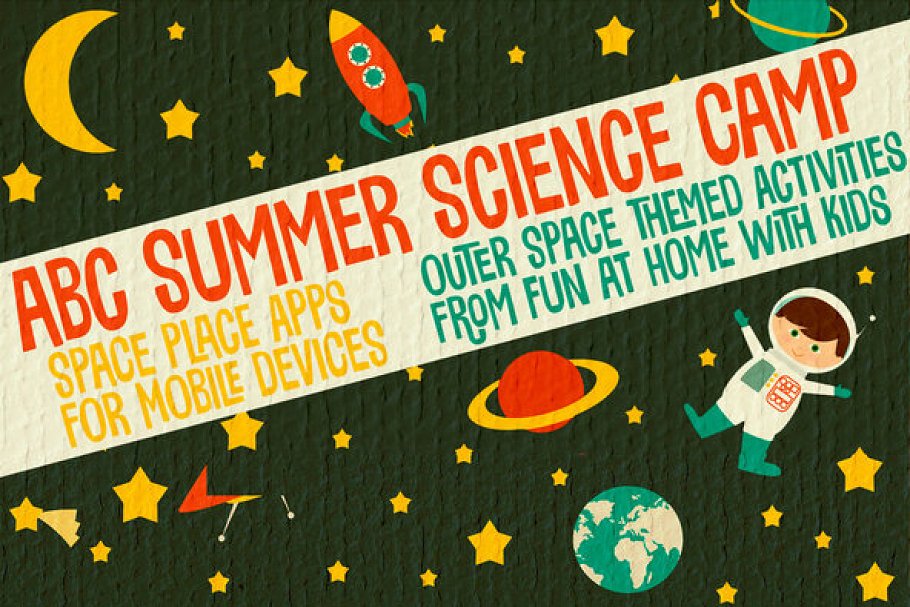 retro fonts '70s
The fonts of the '70s are fresh, yet nostalgic, many created for throwback posters or with the sole purpose of helping achieve the look and feel of the era. Many of the '70s fonts feature retro hand-lettering from the '70s, added with a touch of pop style, giving them a unique and elegant look. The fonts listed below are best suited for apparel graphics, logos, posters, and fun times, as well as  invitations, flyers, greeting cards, product packaging, book cover, printed quotes, cover album, movie, etc
21. Summer 0f 76 – Multi-Line Font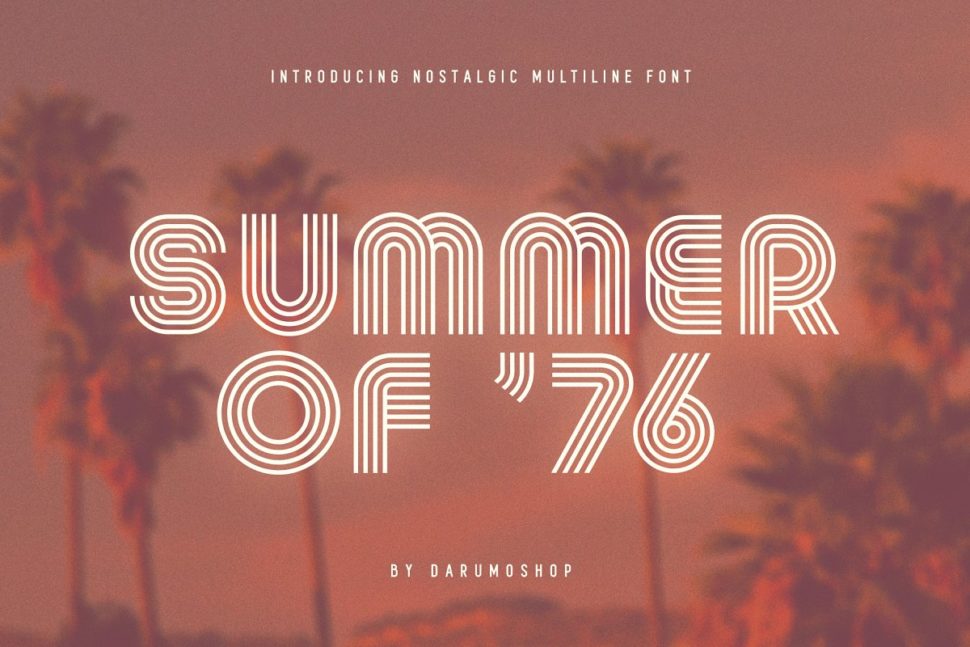 22. Boardley Script – Layered Font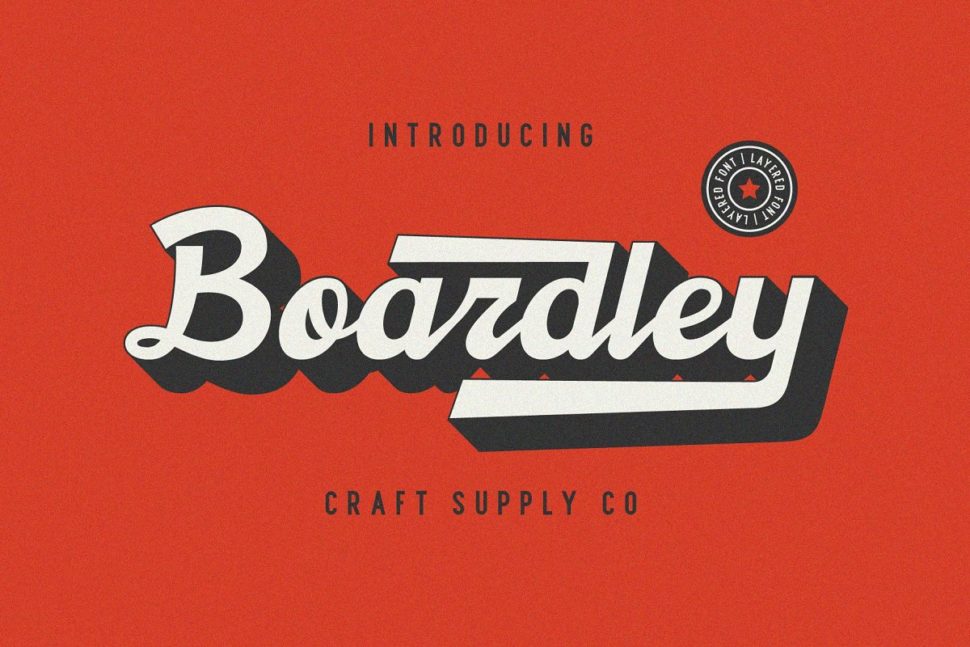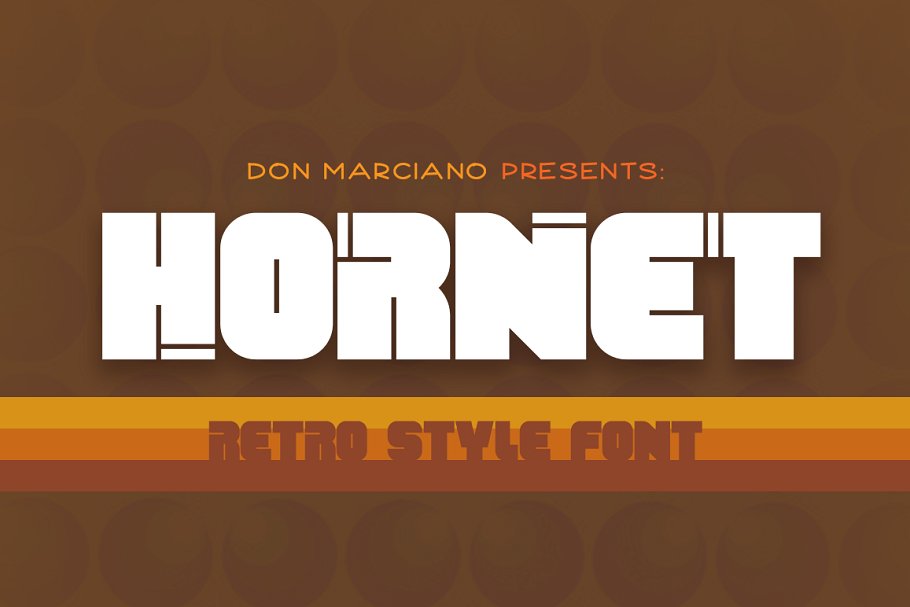 24. "No Worries"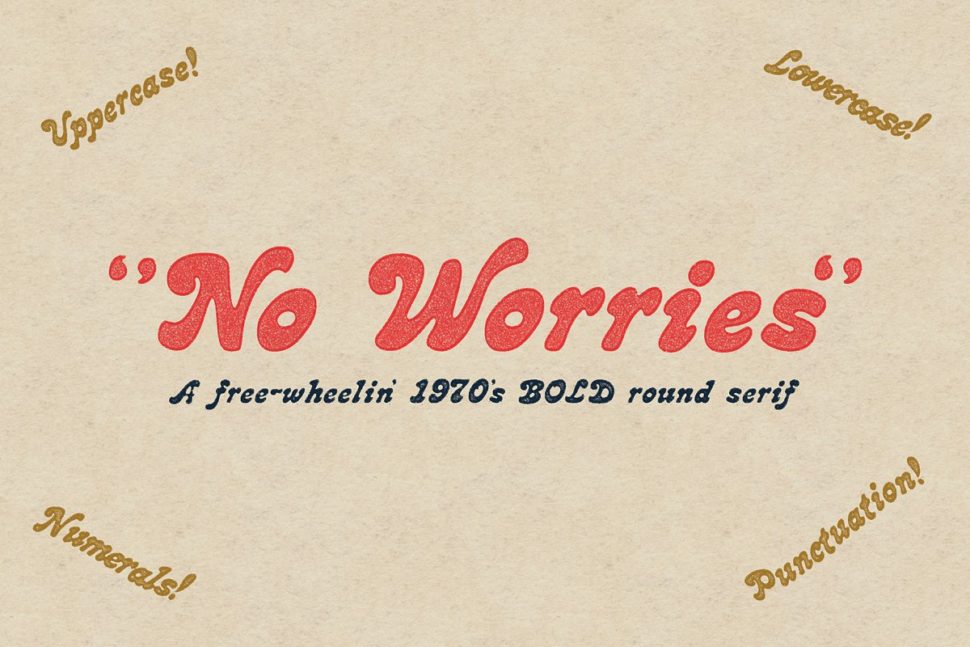 25. Saturday Night Font Family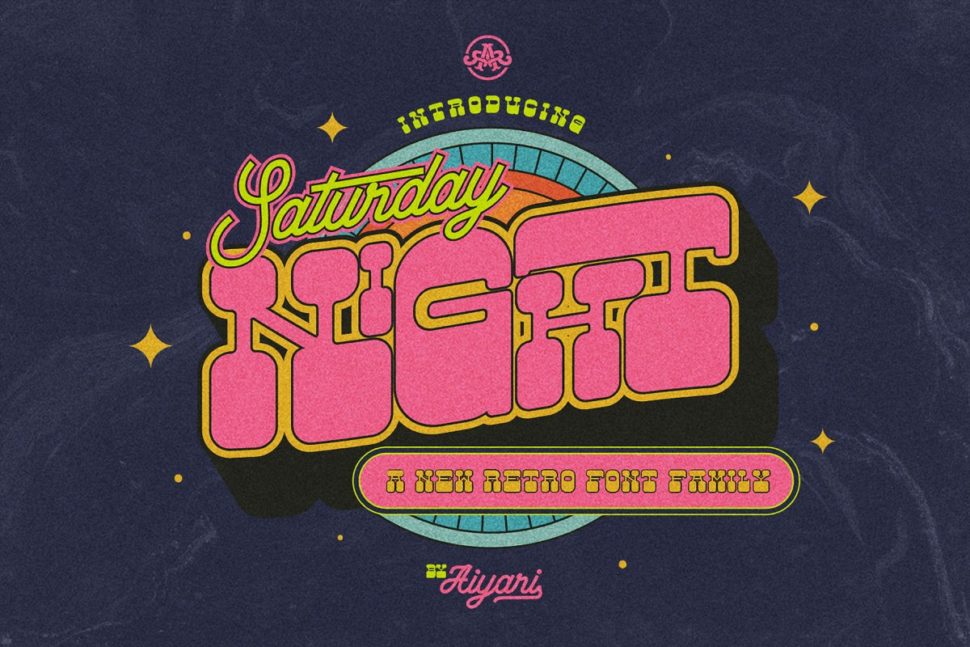 26. Donatello II new retro script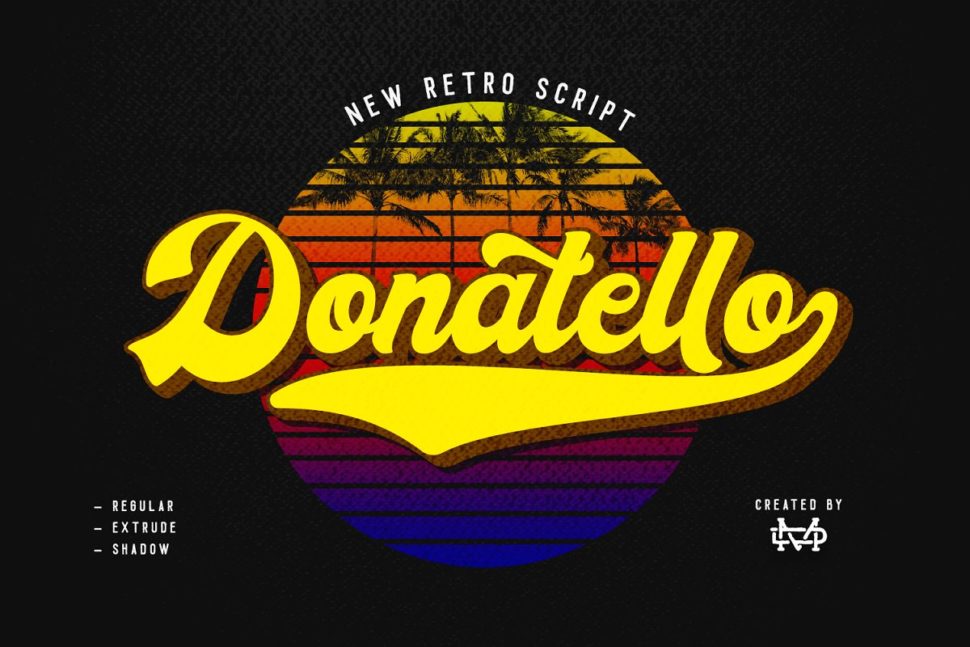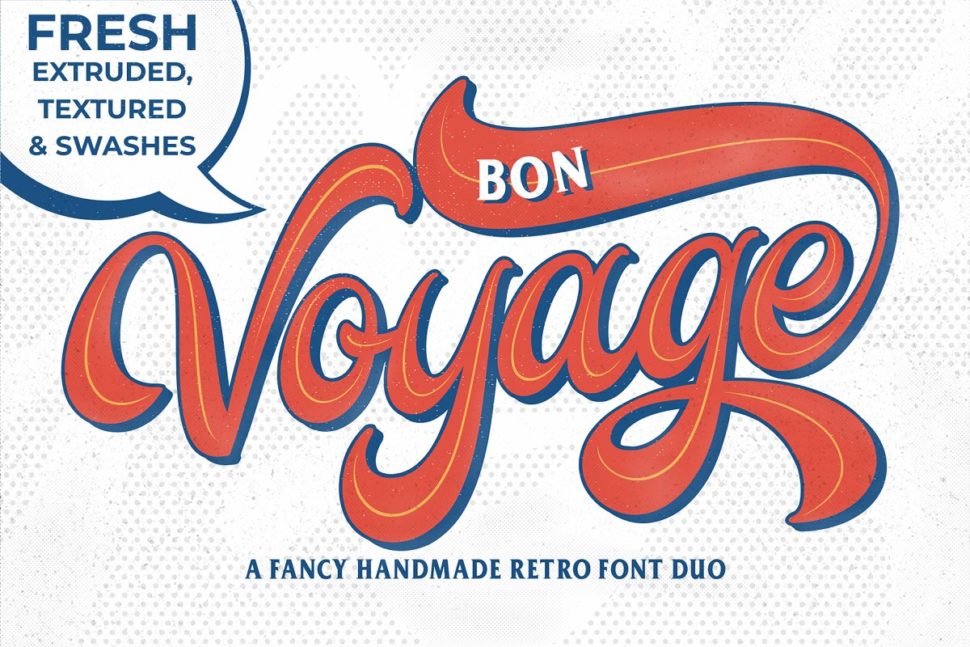 29. Ride Slow – Motorcycle Font Bundle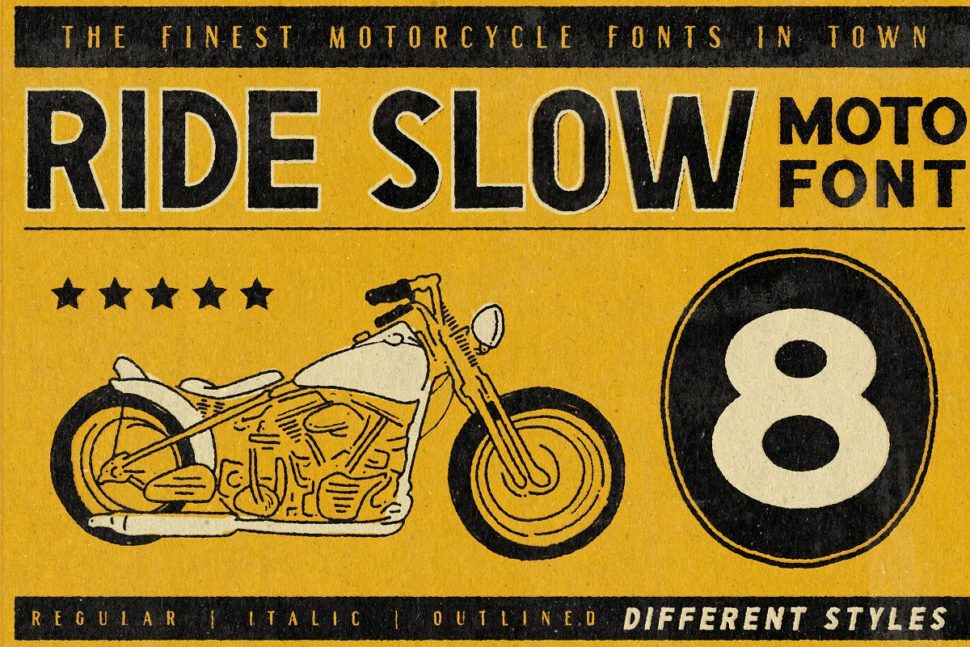 30. Back to the 70s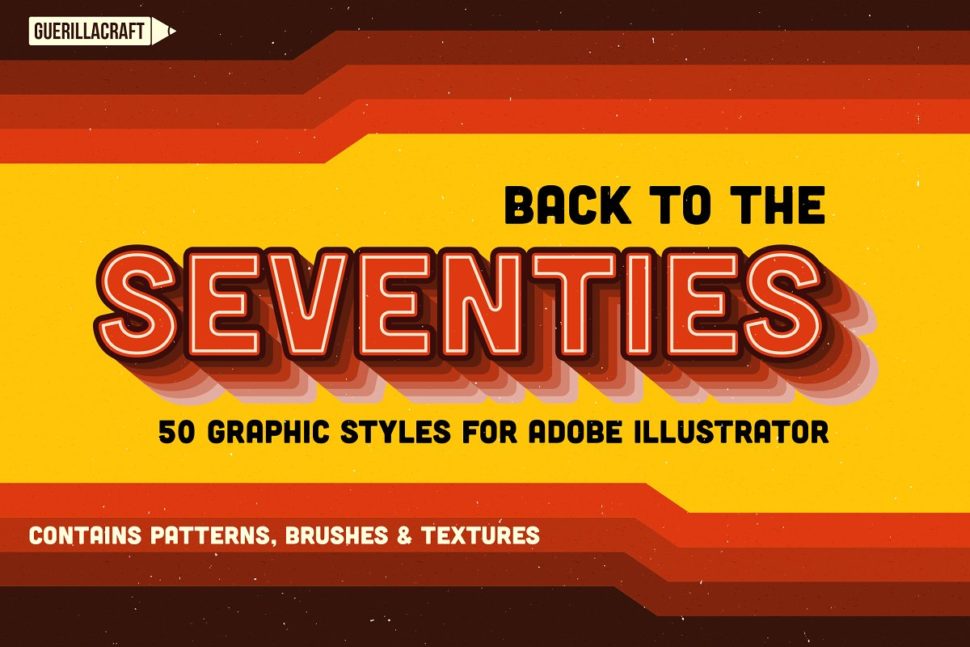 retro fonts '80s
The retro fonts of the '80s begin to evolve into more detailed fonts. We can now observe shadows, neon shades, and tracing elements. The letters are bold, with a strong personality and new features. They are super dynamic, many featuring 3D effects. These amazing fonts are great for any summer projects, due to their bright and joyful looks.
31. Vintage Party – Bold Retro Script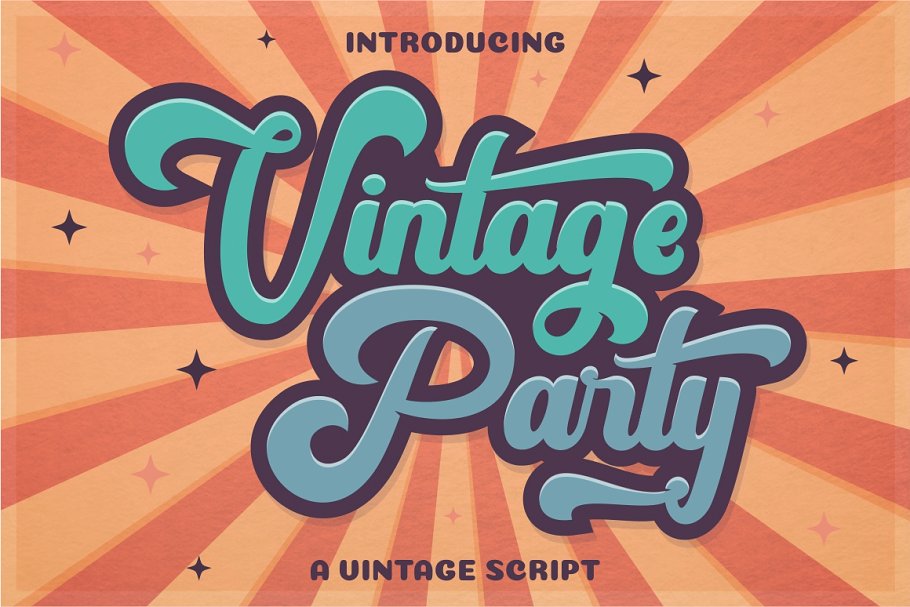 32. Bondie Extrude Font Family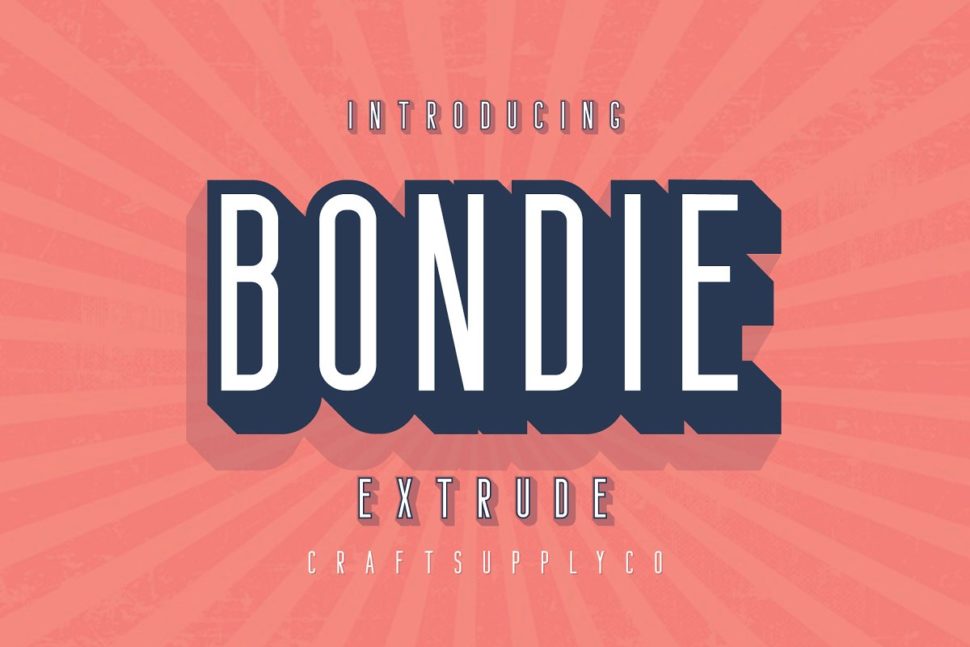 33. Berg layered font (7 Font)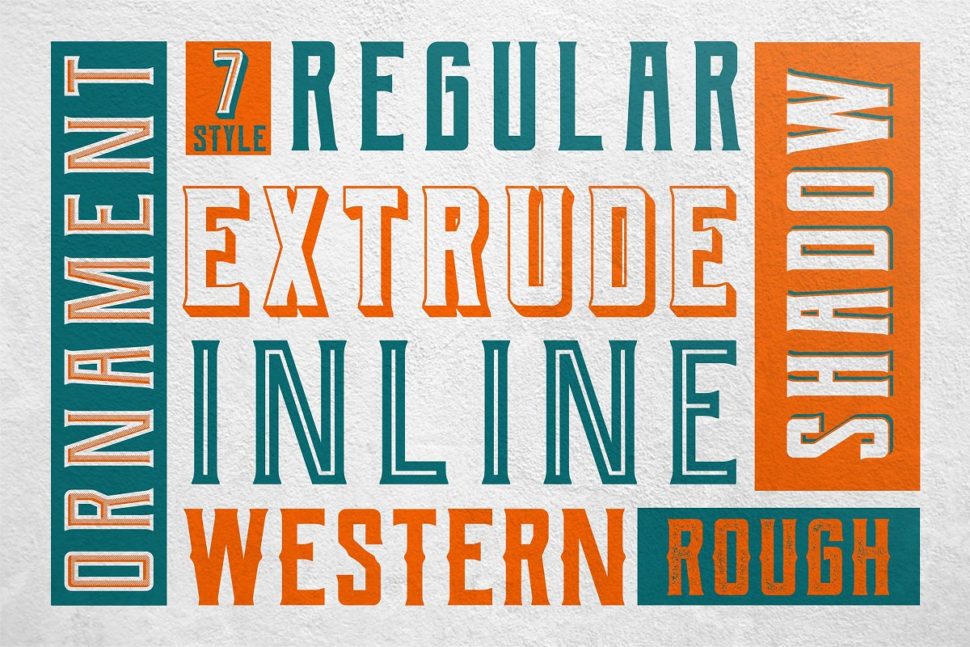 34. NWB UltraViolent – Designer's Cut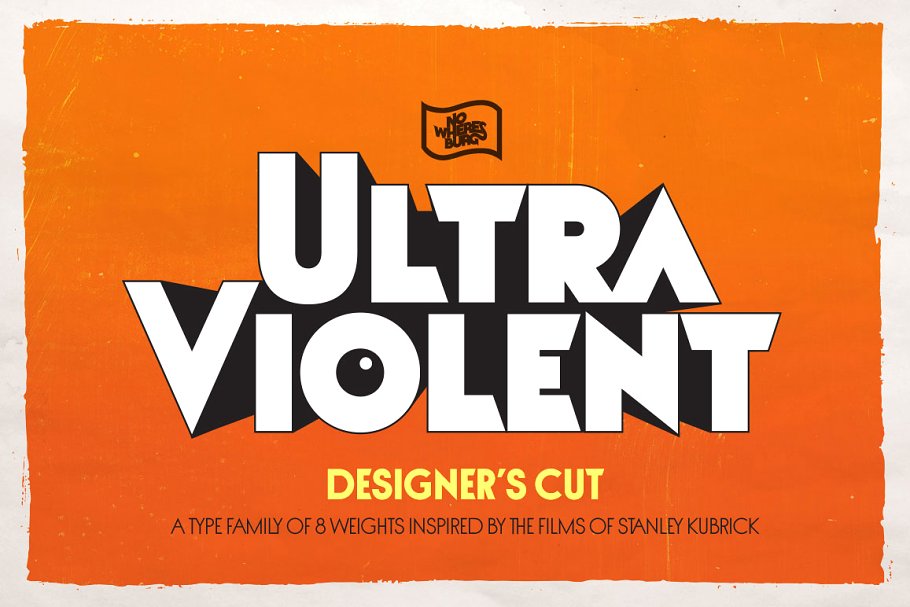 35. Boardson Type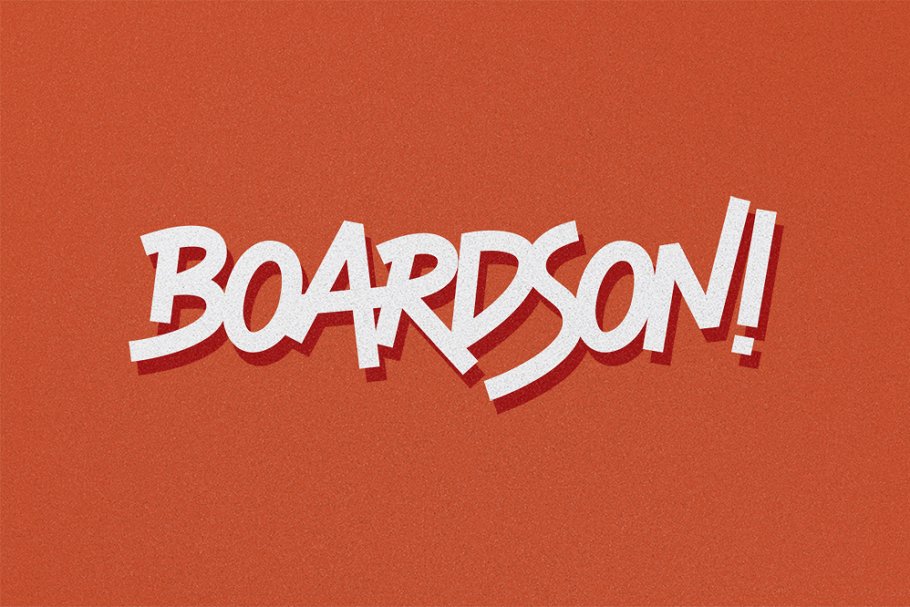 36. Bayshore + New! Neon Glow Styles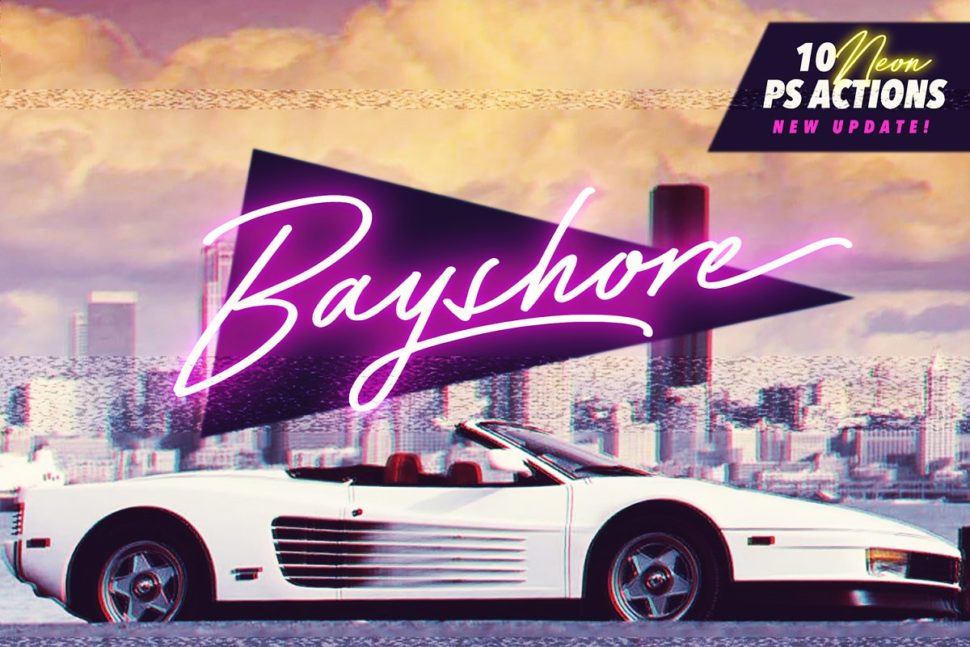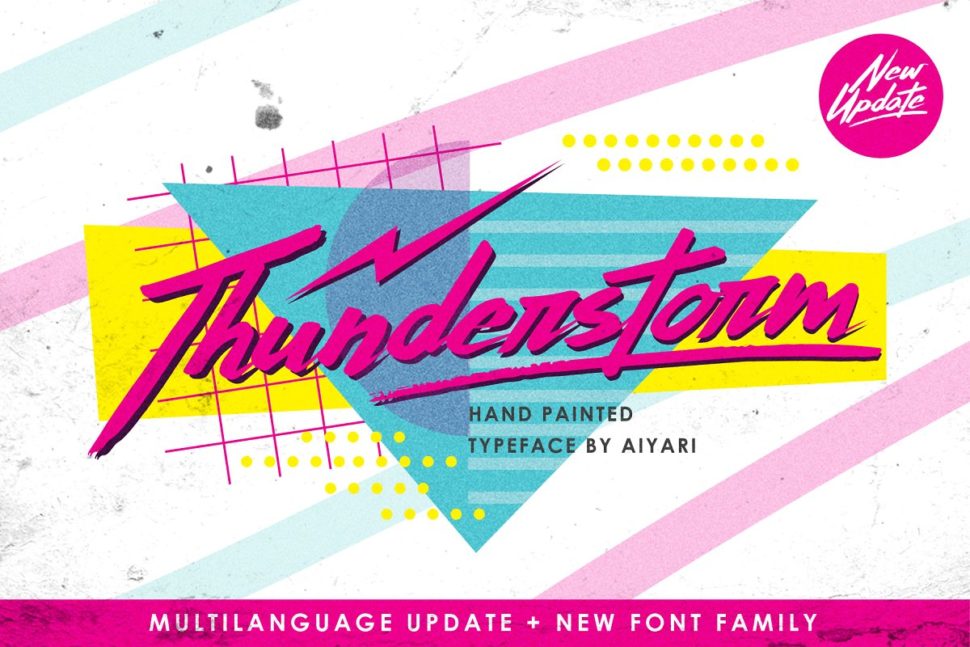 38. 1980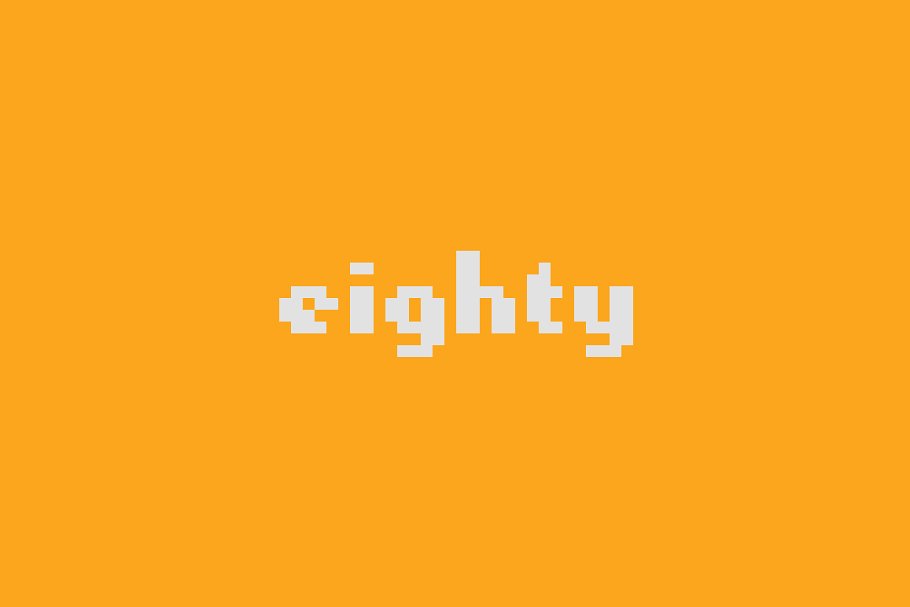 39. Hermes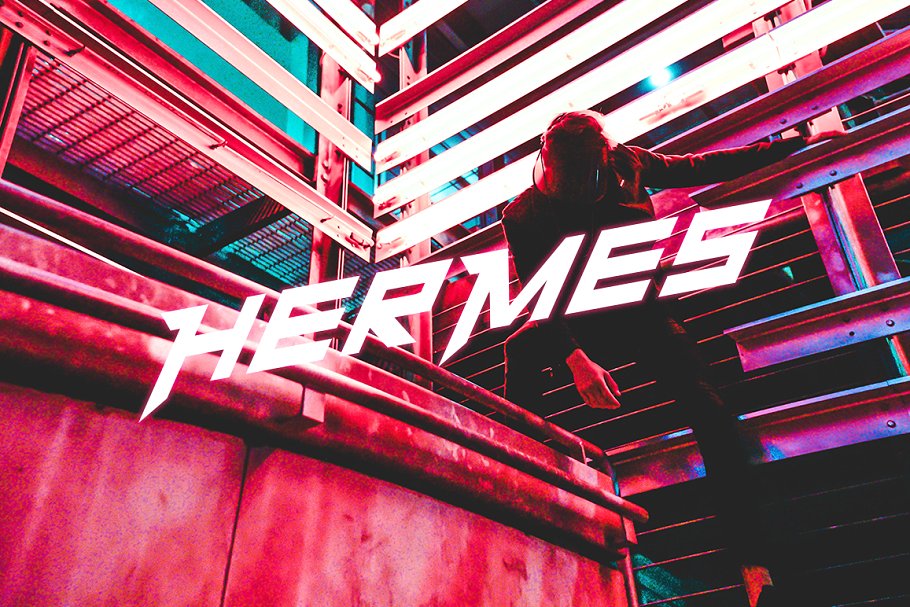 40. Default Typeface + 80s Style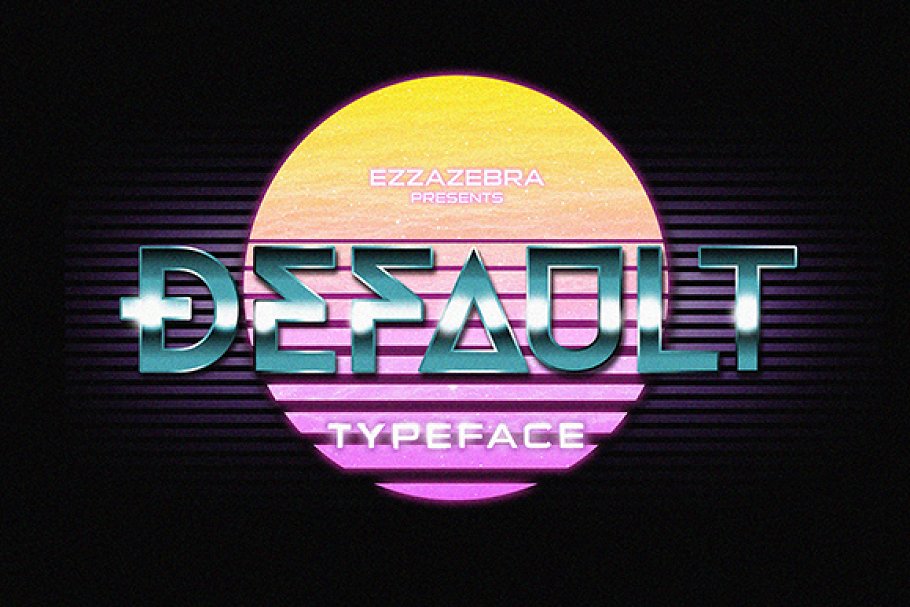 We hope you enjoyed these fonts and that you will start adding them to your projects. They will give them a unique look that every designer looks for. We would appreciate if you let us know in the comment section below which is your favorite retro font, be it part of this list or not. Also, make sure you check out our articles about the
best modern fonts
and the
best classic fonts
. Until later,
WLD