Mobile devices like iPhones and iPads are perfect for on-the-go tasks. But they're more limiting when it comes to more common interface features you'd expect on a laptop or desktop.
One area that's somewhat lackluster on all systems is the clipboard. This is where all copied items are temporarily stored, whether text or media. This clipboard is not easy to access without a 3rd party application and by default it's practically impossible to access clipboard history.
But a new application Copyfeed has changed all of this. It's available right now for iOS with a broad range of clipboard history. Just recently it was released for OS X versions 10.10 or later.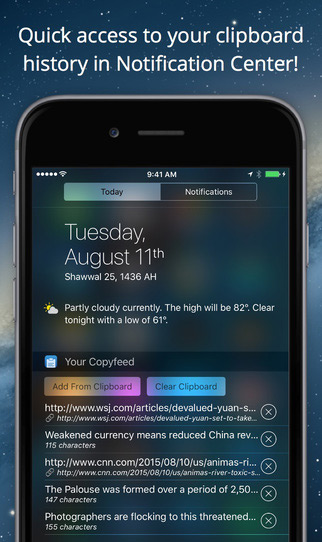 Users who don't need clipboard history or may not want to edit copied items won't find much value in this app.
But power users and professional creatives often have to manipulate text, images, links, and other items copied between different applications. Check out the Copyfeed homepage for more info or download it from the app store.
It seems Copyfeed has drawn lots of attention and is sure to expect many updates in the years to come.