Have you ever thought about being able to design a website from top to bottom and element by element without having to write a line of code? Elementor turned this daydream into reality by creating the ultimate WordPress website-building solution.
Now you can design a total website, including the header, the footer, and everything else, without even having to think about writing a line of code. Even better; with only a few clicks you can spice up your website with plenty of dynamic visual content.
It's no wonder than in not much more than 2 years, Elementor, #1 page builder, has acquired a base of more than 900,000 happy users. How did they do it? Every one of Elementor's highly specific features was created with web professionals in mind.
Introducing Elementor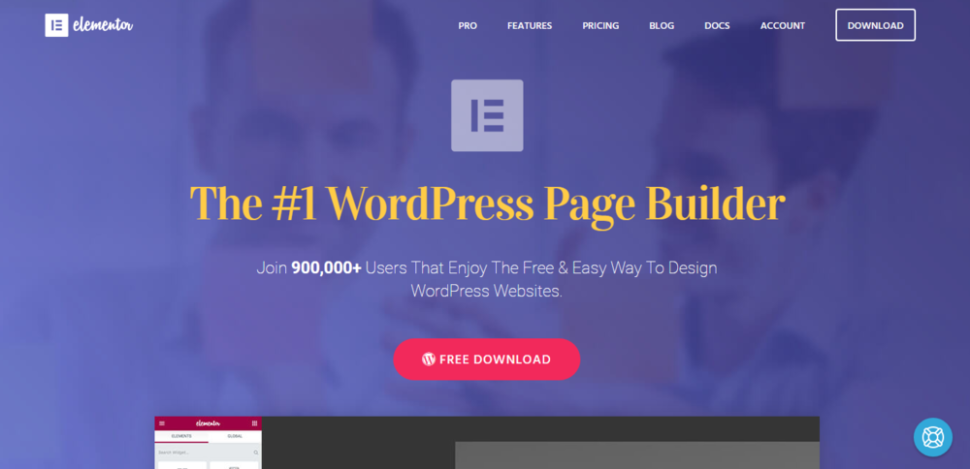 One major problem many web designers face is feeling constrained by, or "stuck" in a theme. Elementor solved this problem by offering web professionals a tool that gives them the freedom to create websites the way they want, without having to design from scratch, and without having to resort to code.
This resulted in the first WordPress theme builder in which everything is designed on the frontend; giving you total control over layout customization and instant results.
Not entirely satisfied, Elementor's team took things several steps further with Elementor 2.0; a souped-up version in which nearly all its new features have already been released.
Why wait? Check out Elementor 2.0 and see for yourself. You're sure to be impressed!
The Latest Elementor Features
For Bloggers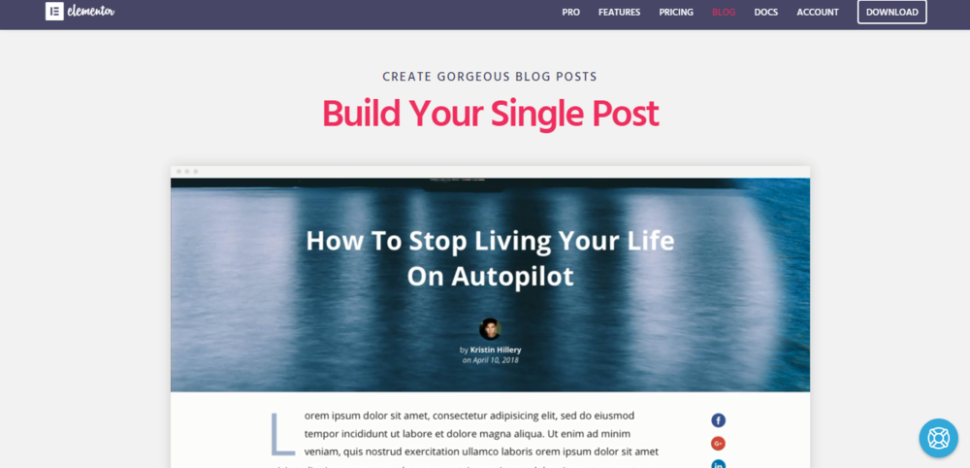 Now you can design your blog just as you've always visualized with Elementor's new Single & Archive Builder. You can not only complete your design lightning fast, but you'll have total control over every design detail as you proceed and optimize your workflow without conceding anything in terms of quality or flexibility.
You can use Elementor's special Blog Archive and Single Posts elements to customize and add personality and spice to your blogs. You also have Search Results page design options that will make it as easy as possible for users to locate what they're looking for.
Design You Own Header and Footer – Zero Code Required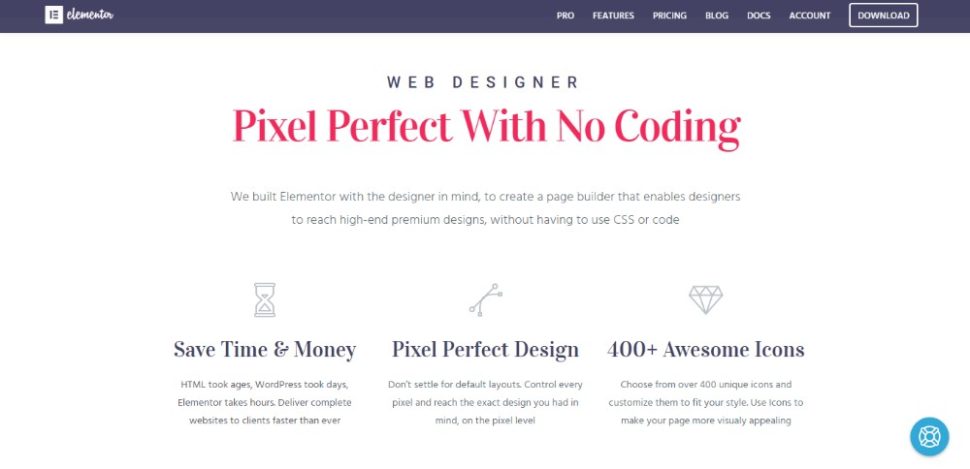 This brand-new feature takes web design to an unprecedented level by allowing you to fully customize your headers and footers, as opposed to having to choose among several options (or none at all). It's not all that hard to do either, especially for those who've had some experience building toy houses from building blocks.
This is an especially cool feature when you want different headers for different pages, plus you can apply a sticky header feature that follows along as users scroll, making it easier for them to navigate.
"Escape" the Theme and Create Dynamic Content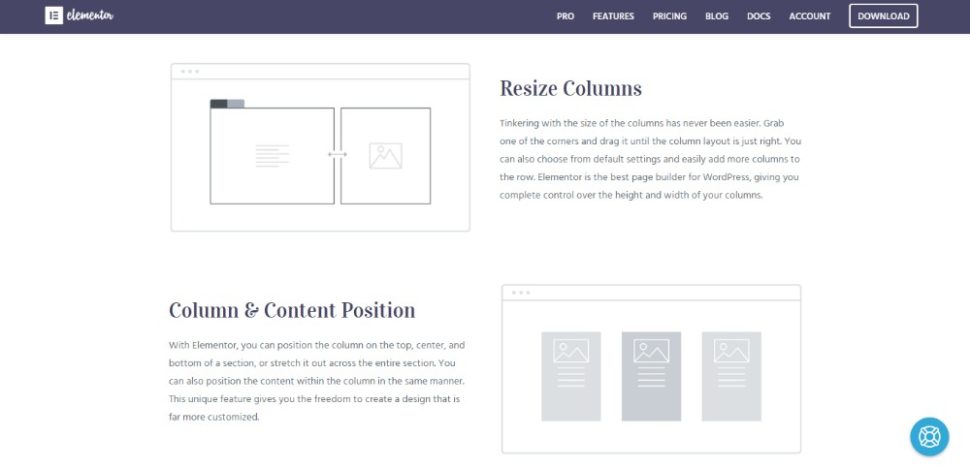 This is accomplished by using several Elementor features. Single Post and Page allows you to apply a template you've design as many times as you want. The Blog Archive feature helps you put together your blog design piece by piece and watch it all come together in real time.
Create your own 404 template, customize your Search Result page to your liking, and use Dynamic Widgets like Featured Image and Author Box when creating a template.
Creating Great Content? Use or Reuse It as Much as You Want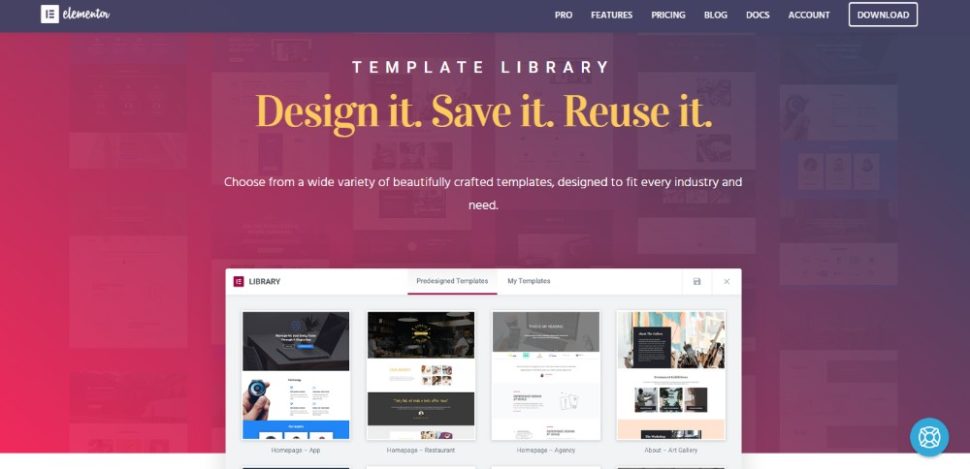 The nicest thing about dynamic content is that once you've designed it you can use it again and again, anytime you want, and with a single click. In fact, Elementor enables you to create a content framework and apply it across your site; again, with a single click.
Another nice thing about dynamic content; making the smallest change to a static template automatically used to require writing code. That's no longer the case.
What Made Elementor the #1 WordPress Page Builder?
First of all, the Elementor 2.0 design team kept the amazing features that quickly made Elementor #1 in the first place (reaching 900,000 active installs under 2 years).
Such as:
Total Layout Customization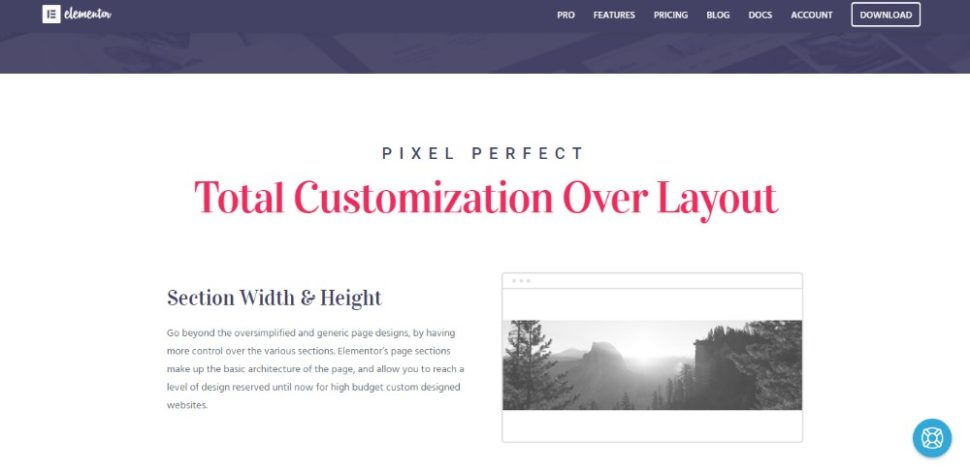 Most WordPress theme builders promise high levels of customization. The Elementor team took it a step further by giving its users virtually total control over such items as section widths and heights, column size and position, and content position along with dynamic settings for padding, margins, and column gaps.
An Impressive Variety of Beautiful Templates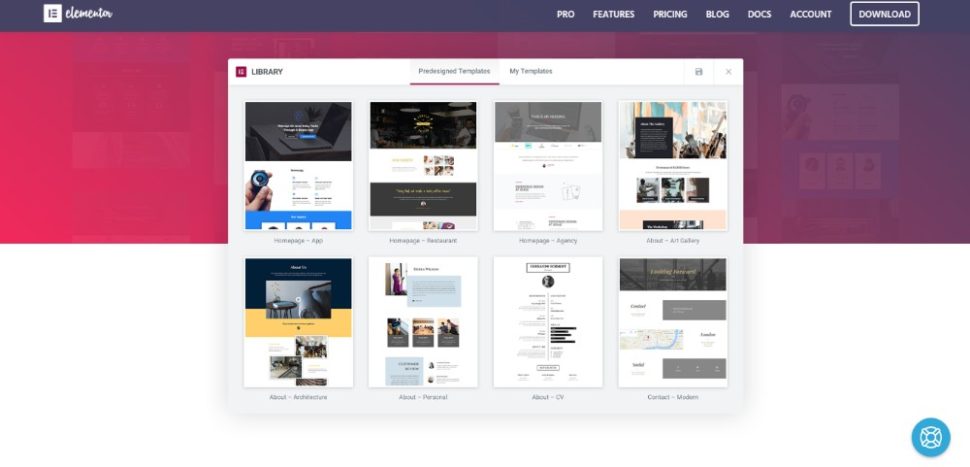 Elementor's pre-designed templates cover major industries and styles, along with a host of different niches. Should you feel the need or desire, you can always create a page yourself, and add it to the library for later use with other websites or share it with others. You can also import and export templates.
A Free Package of Cool Elements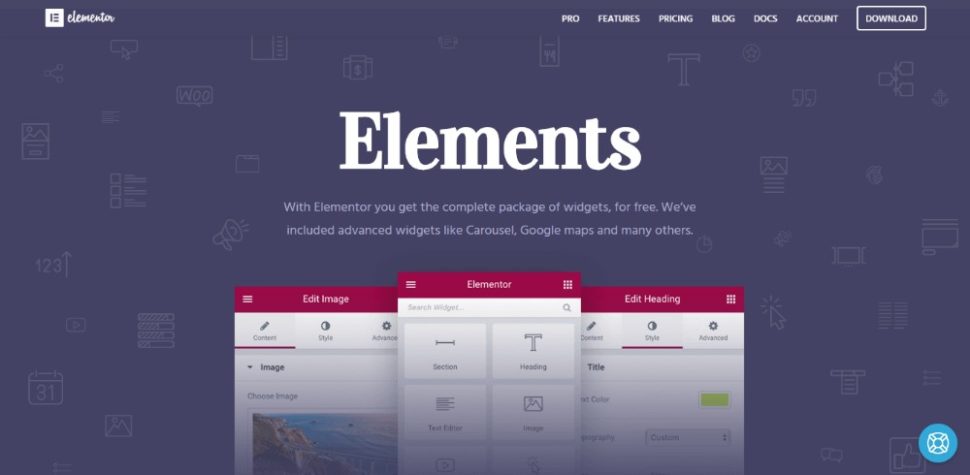 This package includes advanced widgets like Google Maps and Carousel, plus it gives you access to a variety of customizable widgets that help you create any layout you want, down to the minutest detail. You can also increase the number of design elements and options by adding your favorite plugins or widgets and do so without any need for coding.
100% Responsive Design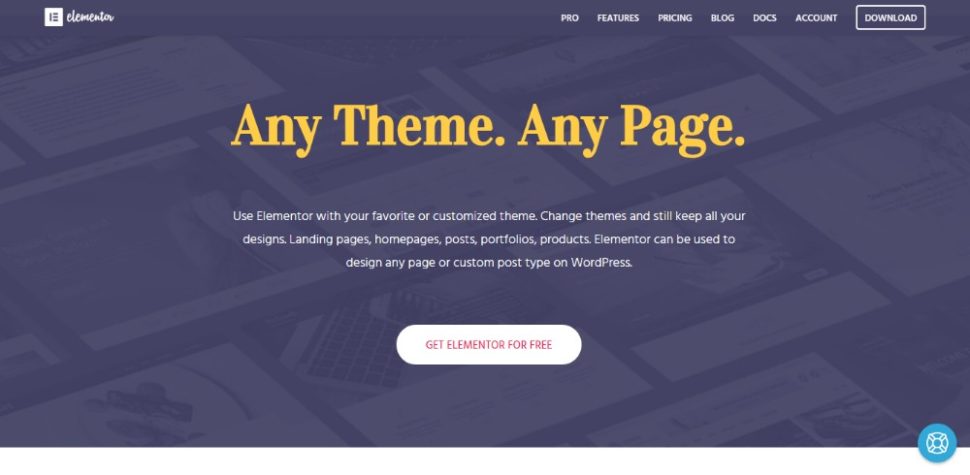 Since anything less than 100% responsive design can break a website, Elementor's team devoted 110% of their energy to ensure your pages will look flawless on any device. Device preview screens, percentage-based element widths, and device visibility control ensure that both you and your users will see the same thing and be satisfied.
Like What You See? Try Elementor Now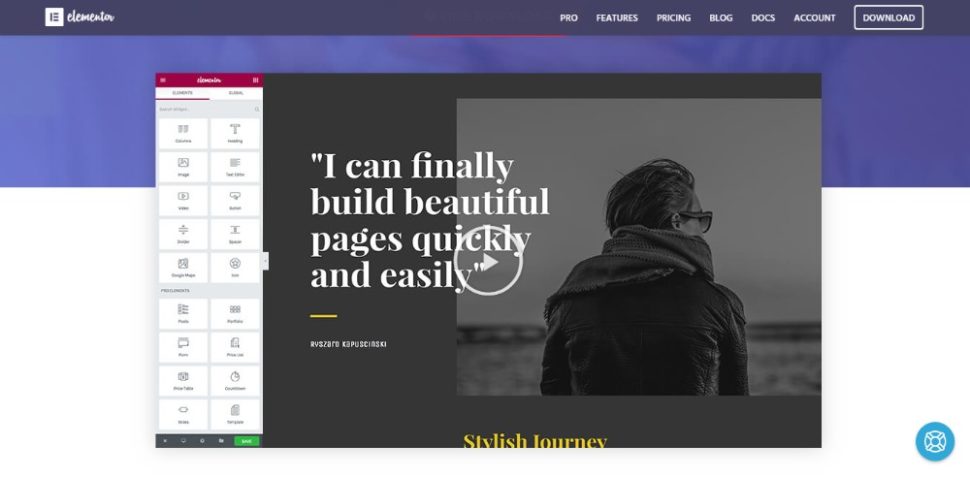 Elementor seriously changed the way in which websites can be designed. Thanks to its newly-released features, it's easy to design a fully-customized website from top to bottom without needing a single line of code.
That was just a starter, Elementor 2.0's features have given its users even greater power and flexibility to build what they envision including forms & integration, whether they are veteran designers/developers, or just starting out. You can acquaint yourself with Elementor's infinite possibilities, its use of dynamic content and its building-blocks style from the get-go. You might even become addicted.