Today we are starting off a new series of articles: Font of the Week. The initiative arose from the need of shedding the light on the best fonts out there, helping designers choose the most suitable font for their projects. The star of this week is, as the title subtly suggests, INK BANDITS by Callie Hegstrom. 
Probably one of the most exciting part in creating a website, a digital product, a mobile app, or literally anything that requires a design is choosing the right font. This, of course, comes with many responsibilities and details to keep in mind. It looks like every designer's new slogan is "less is more." Driven by this principle, you want to create legible designs, as airy as possible, that don't overwhelm your client. Depending on the context and situation, your font choice may vary. The font you'd choose for a lawyer's business card, for example, would be totally different than the font for a floweriest. You want the font you use to describe the mood and the personality of the project or of the client.
The font we recommend you today, INK BANDITS, isn't fit for everything, but can definitely give your design a unique touch. Featuring hand-written aesthetics, the font is great for invitations, packaging, art-related business cards. Callie describes it as "A little bit delicate. A little bit daring." Depending on your preferences, the font comes in a fun, sans serif style, as well as an irregular script. Moreover, the designer offer includes 85 catchwords and ornaments "to add some extra hand-lettered flair to your work."
INK BANDITS SANS
The interesting characteristic of INK BANDITS SANS is that it looks like all the letters are capitals. Indeed, they look very much alike, but small details make the difference, right? Take a closer look at the letters below, and notice how diligently Callie has differentiated the two cases.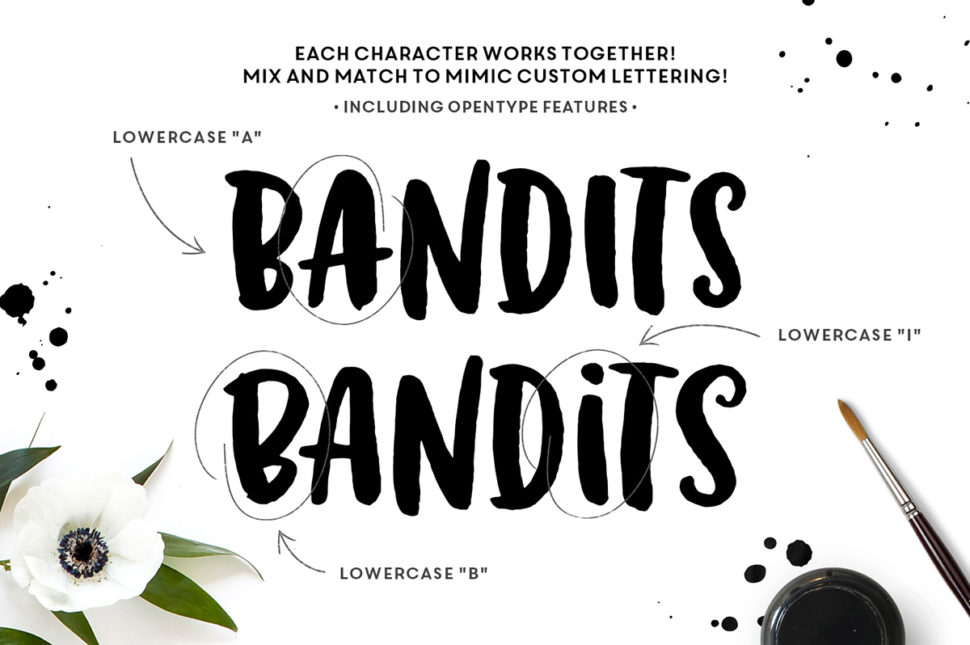 INK BANDITS SCRIPT
The bold INK BANDITS SCRIPT looks so fun and cheeky, the perfect combination for greeting cards, stamps, banding, unique typography work, shabby chic wedding invitations, and so on.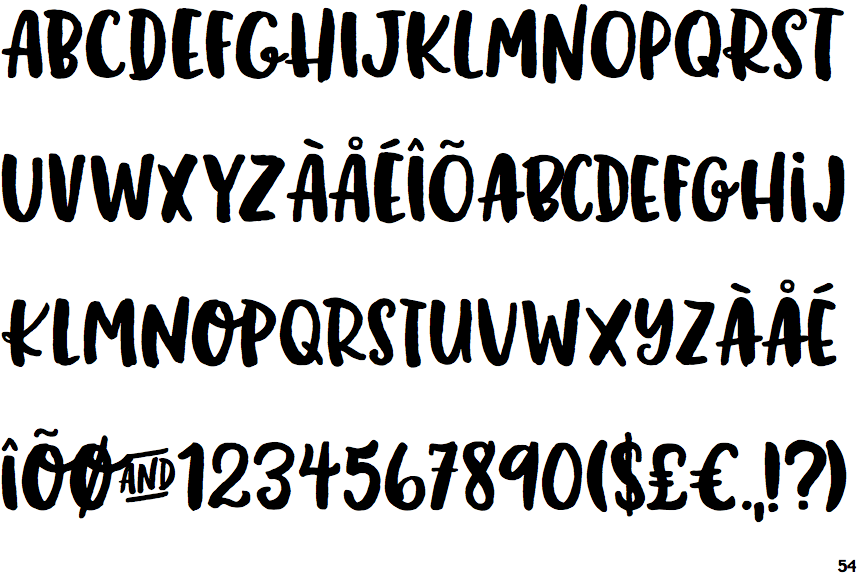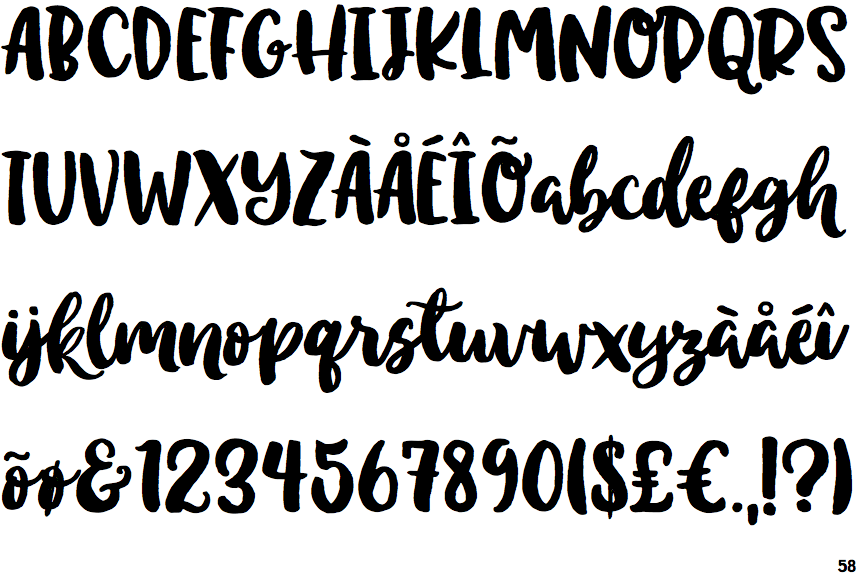 INK BANDITS EXTRAS
These little swirly ornaments for your designs will style up your projects in no time. Callie's hand-drawn extras emphasize again her focused on details work, a trait that every designer needs to success.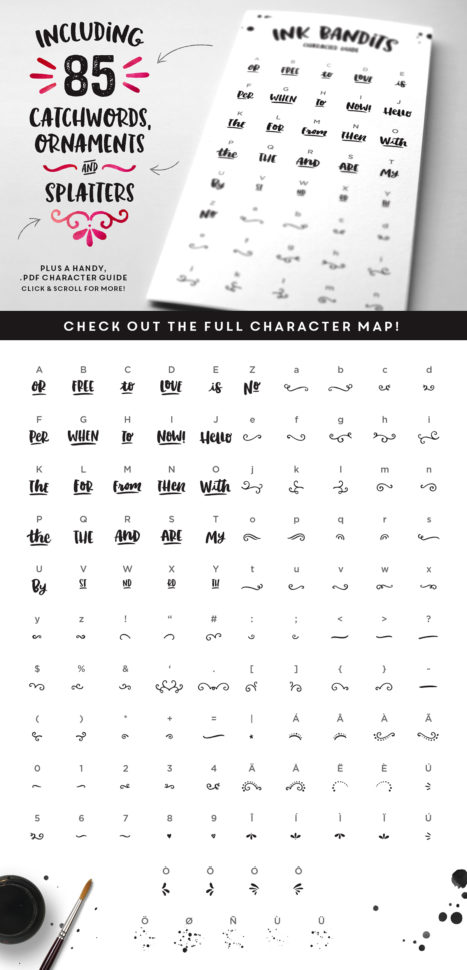 INK BANDITS FONT PUT IN PRACTICE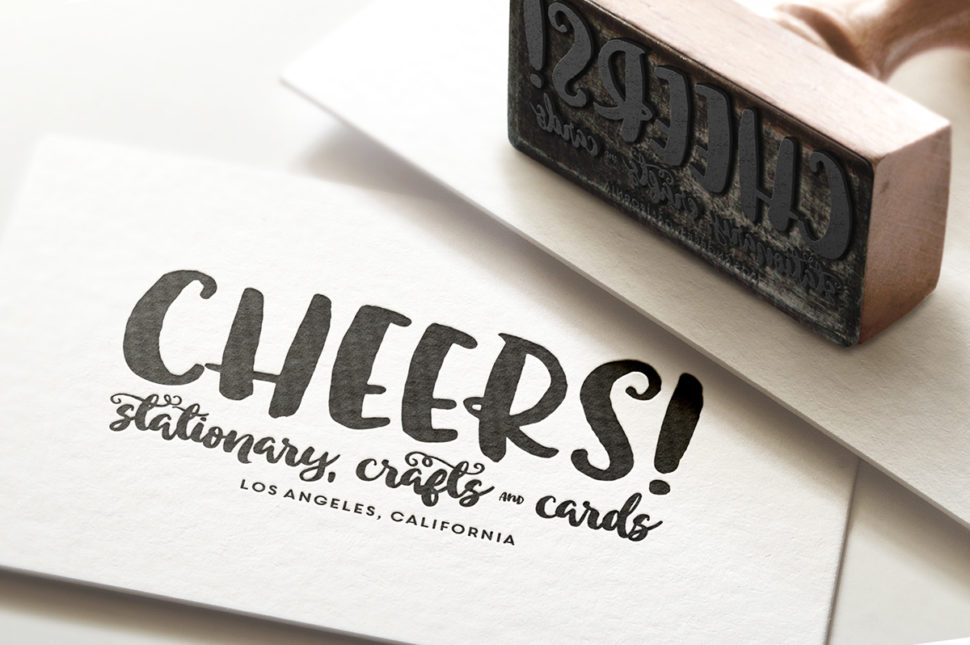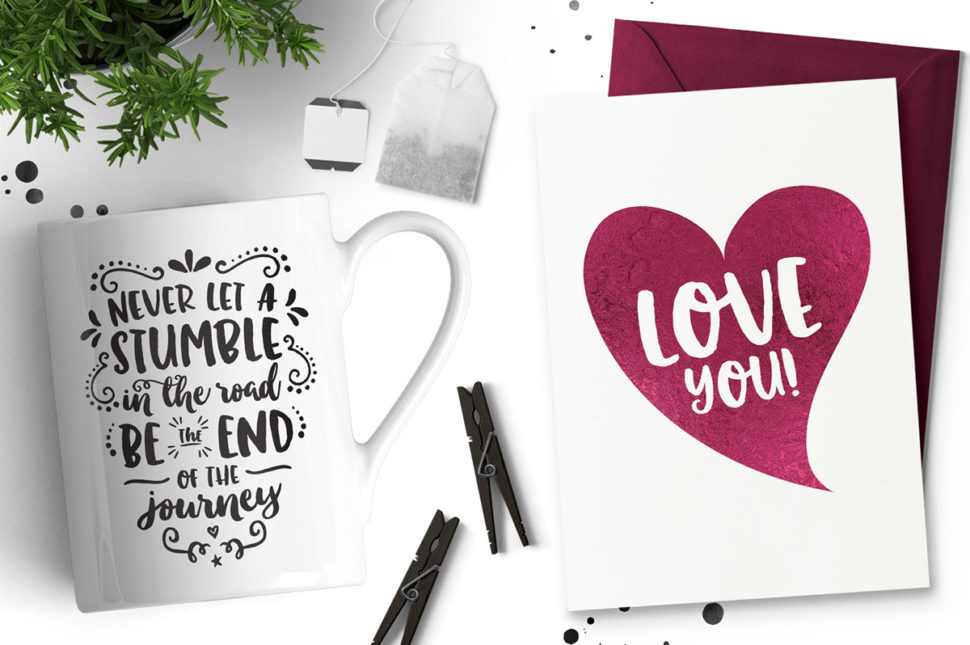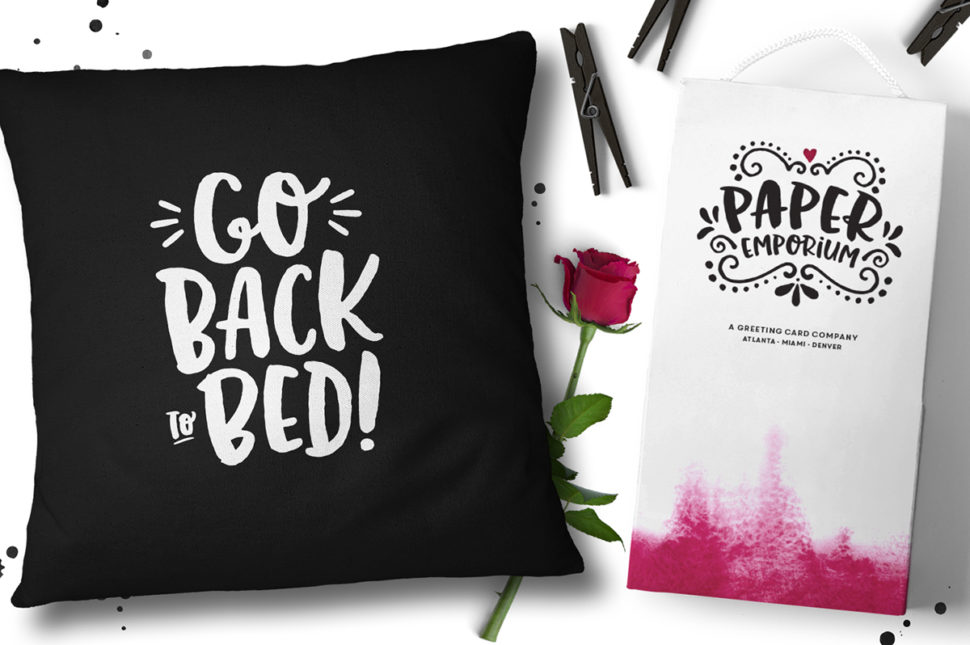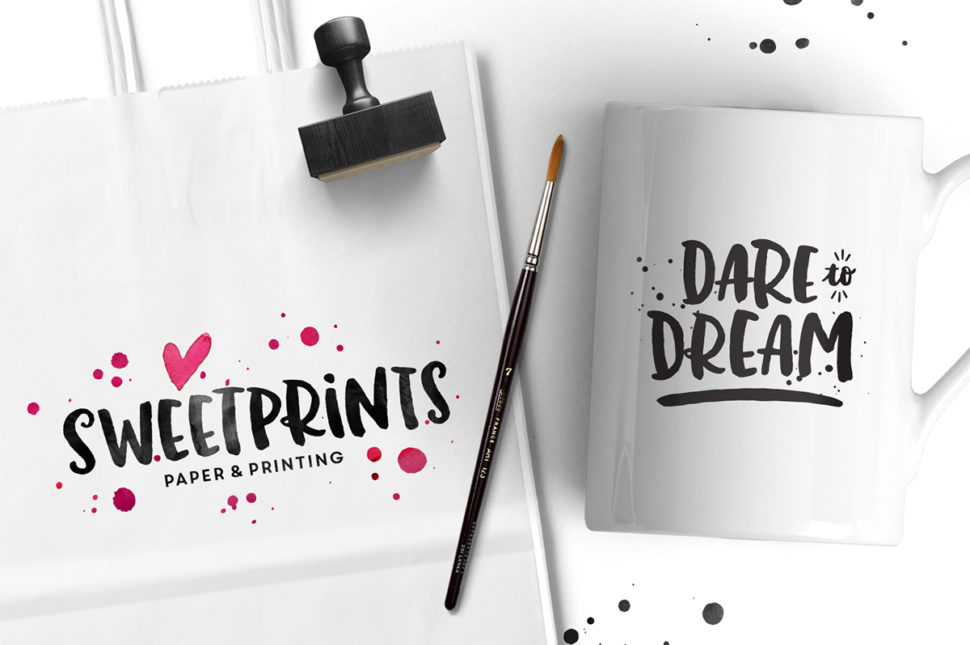 You can view more of Callie's design on her personal blog, on Behance, Dribbble, and Instagram.
Would you like us to feature one of your fonts on Webdesignledger? E-mail us @ webdesignledger.blog@gmail.com and we'll tell you what you have to do. We are always in a search for fresh fonts and we are very interested in yours!