Google is encouraging Star Wars fans to "Awaken The Force Within" with their new promotional interface. The Google's Star Wars promotional rebrand that transform the design theme across all your Google applications.The design theme is dependent on which side you choose, Light or Dark.
Depending which side you choose, the design theme will be applied across different Google experiences like Chromecast, Gmail, Google Maps, and more. Google assures it does not affect the functionality of its products.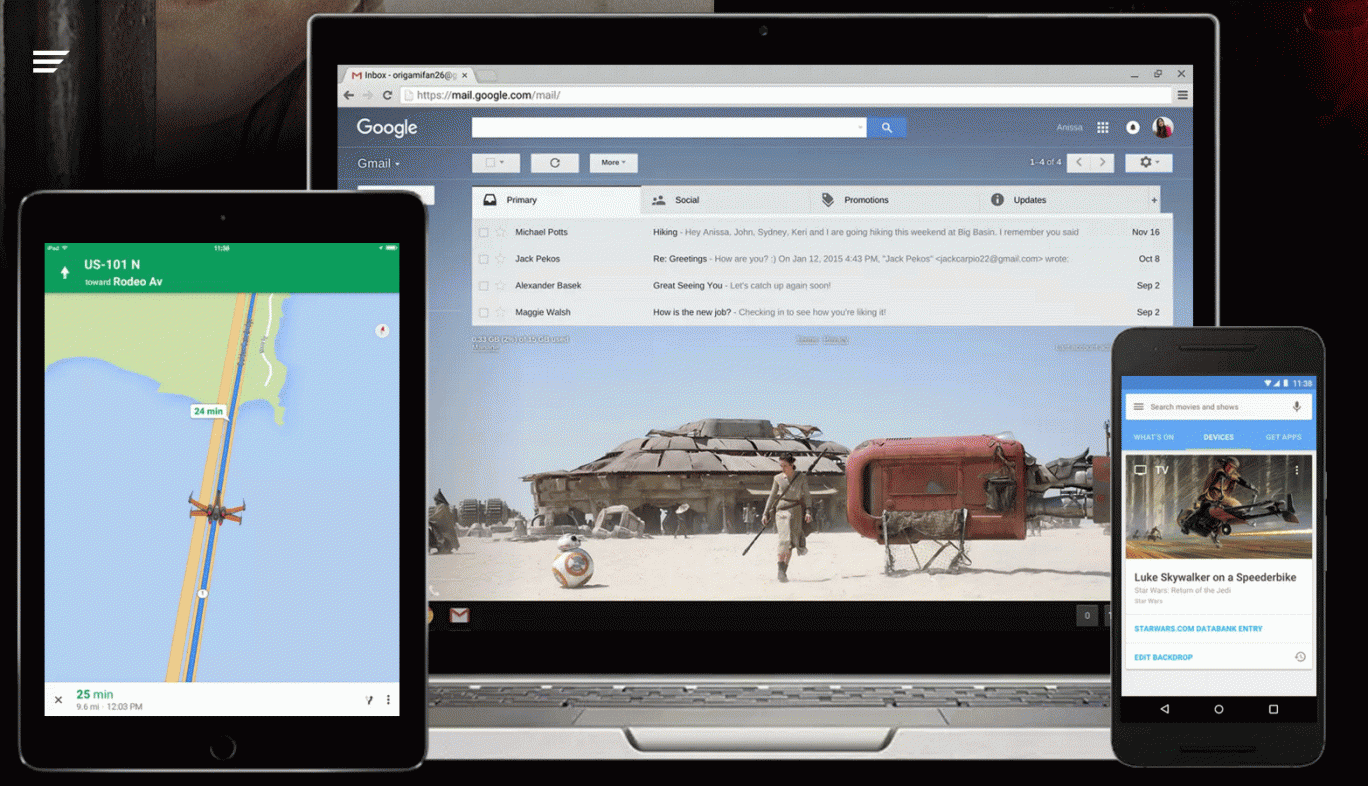 What if you picked the wrong side to fight for? You can change your side at google.com/starwars. The clever UI lets you drag your avatar to the side you prefer and then click "Join" to follow your new path.