It's Wednesday, so you know what that means – font of the week! For number 12, we've chosen a beautiful, luxurious, and handwritten font that will be sure to make any of your projects look expensive. Opulent font caught our attention on Creativemarket and we've decided to give it the spotlight it deserves. 
Created by Sam Parrett, Opulent font is the ideal centerpiece for any of your projects that you want to project as fancy and personal. The lettering itself is written in a very exaggerated cursive, and you can even see the brush strokes where it looks like it's been hand painted. What makes this font so unique is that it comes with 3 different forms. Each one of these forms was created to give you options for a variety of different projects and scenarios:
This form is perfect for re-creating beautiful hand-lettering and high-definition water color textures, which is completely built-in as a transparency.
This form maintains the authentic, rustic, rough, paint brushed finish you're looking for, but stays in traditional vector format.
Solid, as the name suggests, adds a little more solidity to the text. Instead of a ghostly, transparent look, the text is more silky smooth.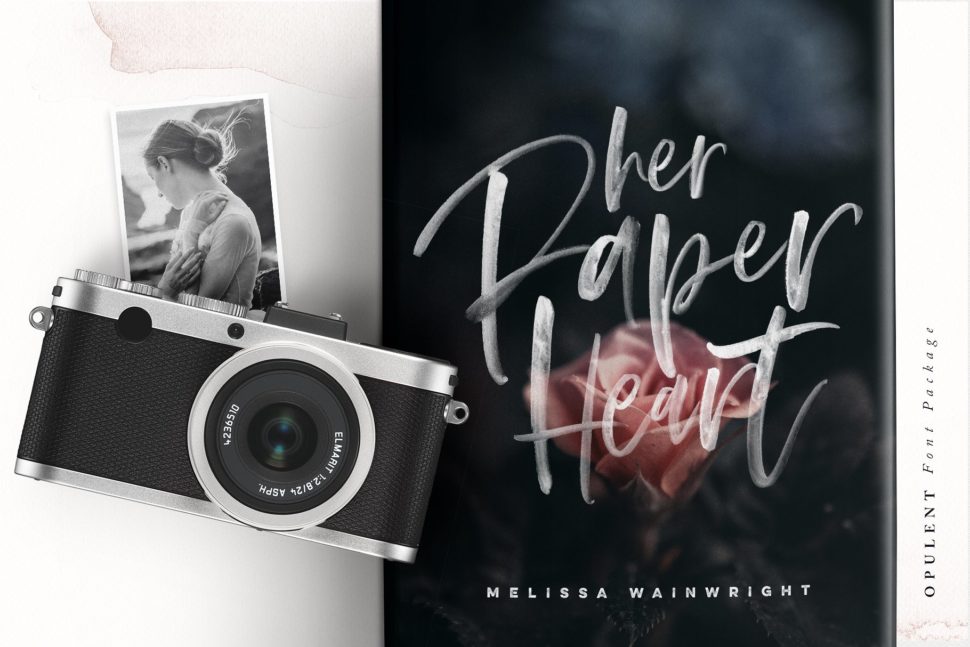 Opulent font is perfect for many types of invitations, personal business logos, book covers, business cards, packaging, posters, etc.. Anytime you want that personal, homemade touch, Opulent font is a great choice.
Sam Parrett is no stranger to being featured here on WDL. We've showcased a few of his fonts before, and we wouldn't be surprised if we do it again in the near future. His profile on Creativemarket is littered with tons and tons of amazing fonts that will slide right in to any project of yours. He's always coming up with new and creative fonts, as well as answering any questions you may have about his current ones. If you're in the market for something new and exciting, Sam Parrett might be the guy you need to talk to. Keep it up, Sam!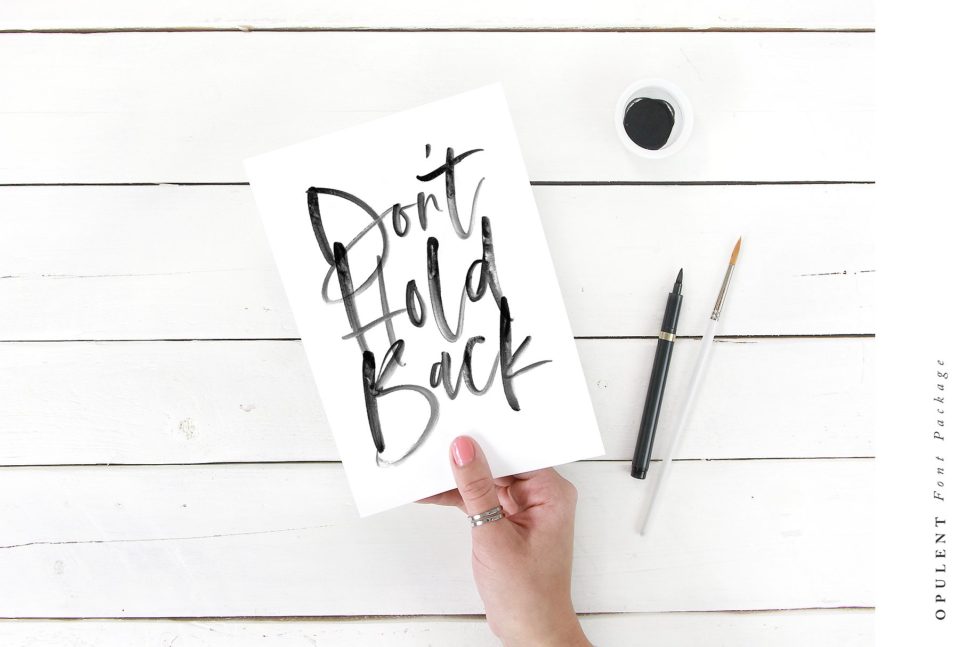 Just in case you didn't believe us when we said Sam makes amazing fonts, here are a few more examples to wet your appetite: