Zendesk uses some pretty fun design element in their current website design. A particular favorite is their awesome use of HTML5 to create a full page video header. The header adds an amazing visual-impact. With HTML5 it's now easier to use video to engage the visitor and when used creatively can give a great visual impact.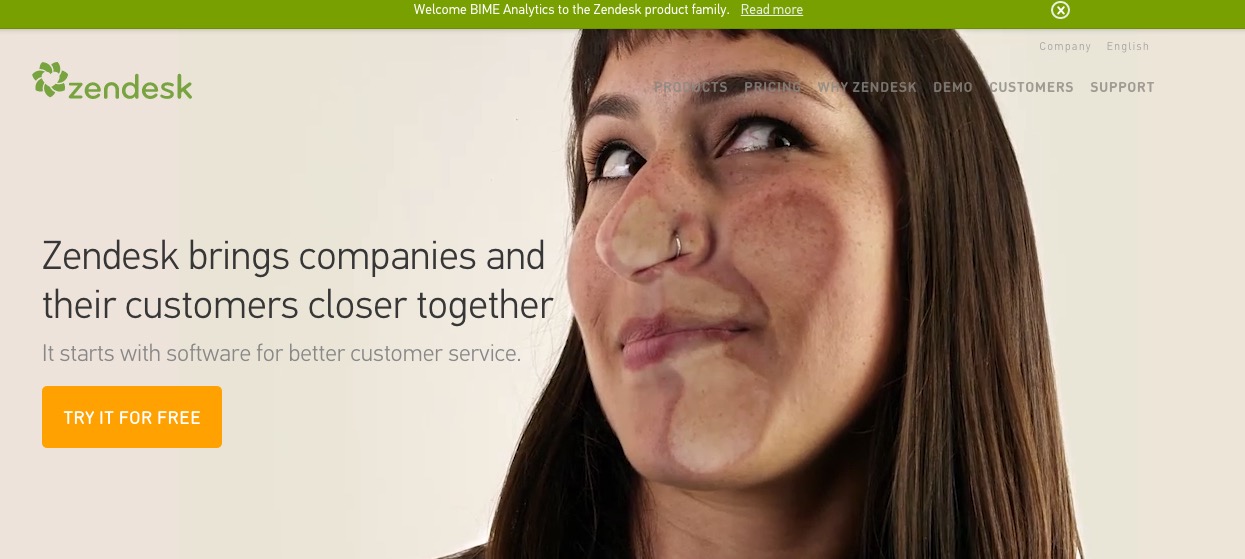 What to love:
3D effect created given to the video
Fun icon that animate as you scroll
Great use of illustration in colorful character

If you haven't yet, take a look visit Zendesk's site. be sure to check out our post for more examples on beautiful video headers.