At Webdesignledger, we love seeing fresh fonts that are able to give a happy, summery vibe to our special projects. Lisa's Balcony

 has created a Floral Kit that does that with ease. 
Almost half of 2018's summer has already passed by. For some, this is bad news, for others a reason to rejoice. One thing we know for sure. Summer is the season when parties are not a trend but routine, weddings a weekend regularity, beach walks normality, and fun necessary. As designers, we cannot be any less, nevertheless boring. Our projects and designs must look like a summer hymn, appealing, interactive, and colorful. 
As a major part of any design, the font adds suggestive power to a text. It's not enough to write an exciting text and expect everybody to react accordingly, when the font you use is no other than "Killer." Although Killer fonts have their own purposes, this summer people need to see life, color, and good vibes spread around.
The Floral Kit we are presenting you today has the power to bring happiness. They feature an amazingly drawn variety of flowers that we know for sure would look good on:
lovely greeting cards
wedding stationery
prints
web images (content for your social media and blog)
book covers
mugs
t-shirts, etc.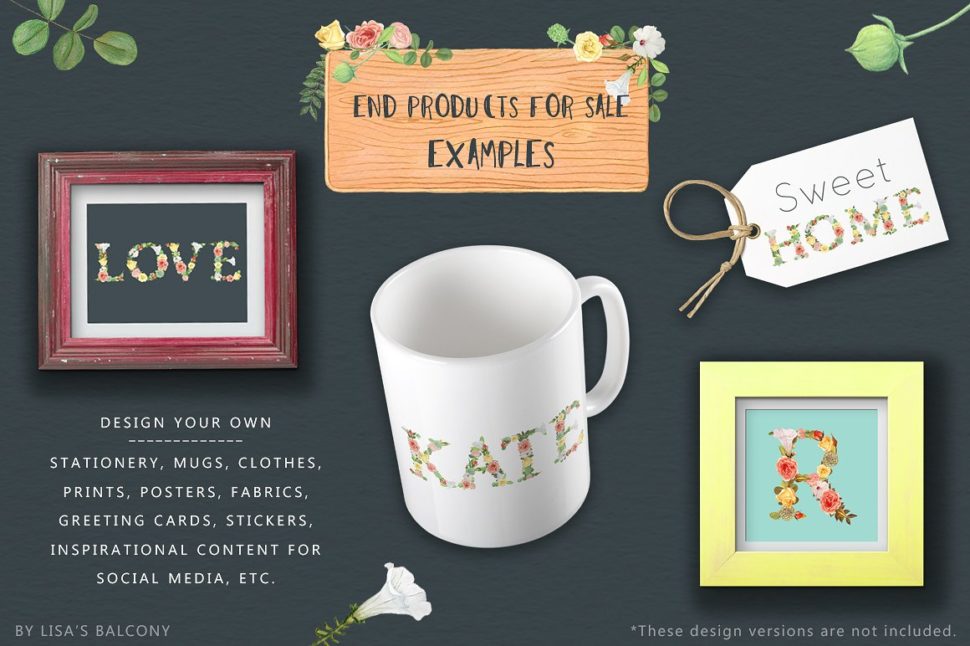 You can buy this amazing font on CreativeMarket, as well as other wonderful creations of Lisa's Balcony. The amazing designer has created a wedding kit to make other designers' jobs easier. The Wedding Graphics Morning Flowers Kit contains 4 Digital Floral Papers, 1 Seamless Pattern, Templates for Save the date Cards, Table Number Cards, Table Names Cards, and Menu Cards. All the templates are fully editable and they require minimum Photoshop knowledge.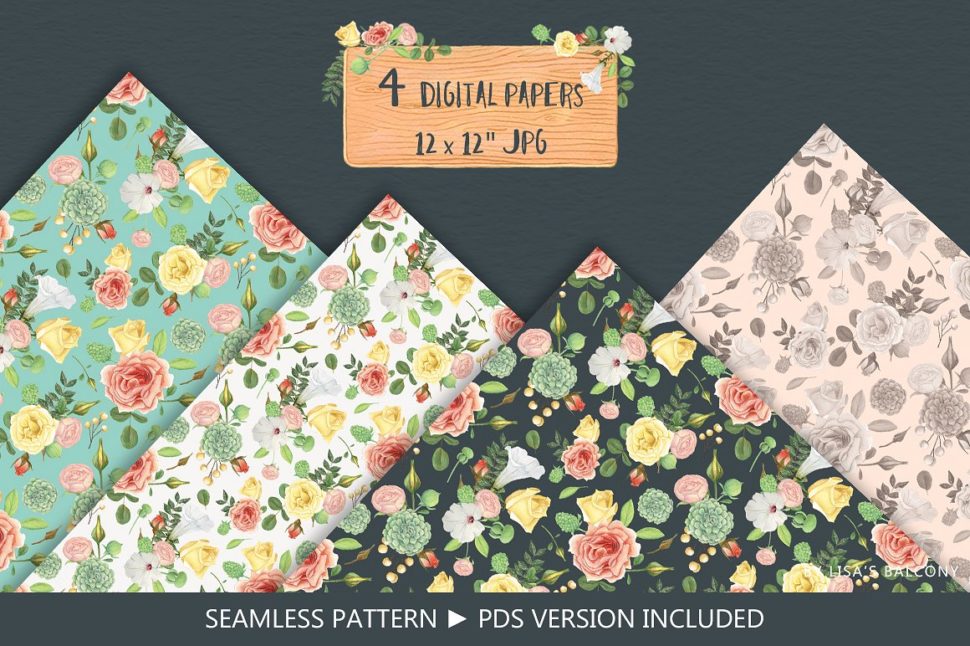 We hope that this font comes in handy. Make sure you share it with your designer friends, spreading summer vibes and floral scents around. Also, if you designed a font that you would like to share with us, email us at webdesignledger.blog@gmail.com and we'll make sure that people will get to know you and your work better.