This post is sponsored via Syndicate.
Flywheel is a managed WordPress hosting platform built specifically for designers and creative agencies. Flywheel makes it easy to build, launch, and manage client sites with its easy-to-use dashboard built from the ground up for the modern web designer.
As a managed host, Flywheel takes the headache out of hosting by providing nightly backups, caching, blazing-fast load times, simple billing transfer to clients, and an expert support team.
Here is a view of the site dashboard.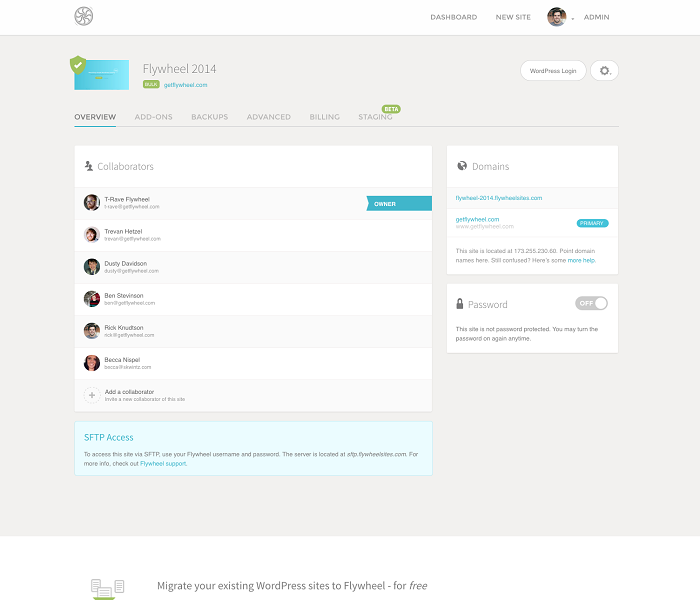 Below you can see how easy it is to create a new WordPress site from within the interface.
Below you can see the profile page or personal dashboard.
Here is a view of a few of the add-ons they offer.  You can add SSL, a CDN, or a multisite WordPress install right from inside the control panel.
Nightly backups are always critical.  You get an amazing summary view of what is going on with your backups.
Flywheel helps thousands of designers across the world launch projects every day. For a product tour and more info, check out Flywheel today.