Isn't it an awesome opportunity when you can obtain an all-inclusive package for the price of a single WordPress theme? This has become possible following the recent release of Monstroid, a next-generation theme for WordPress powered sites.
Monstroid is suitable for any type of site, from personal blogs and news portals to portfolio websites and e-stores. No matter what your level of experience is, Monstroid has something to offer for anyone, from beginners to experts.
So don't miss your chance to benefit from this offer for your next or current web project.
Visual Peculiarities of Monstroid
Let's explore the major visual features of Monstroid to find out how you can experiment with the look of your site. In this section you'll find info about skins, layouts, styles, and child themes of the theme.
Child Themes
In addition to Monstroid, you can use multiple child themes on the same hosting domain. There are 4 child themes in the initial package, which will be expanded with 15 new themes every month. The first four designs are custom-built for sites related to art, interior design, education, and business.
Multiple Layouts
Monstroid enables you to build a layout of a full-width or boxed type and 1170px or 960px resolution. To allot some space for additional info, you can also locate sidebars on the right and left. What's so convenient about this feature is a possibility to structure the layout in the admin panel, no code editing required.
Style Options
When it comes to displaying elements on the page, Monstroid offers 4 elegant options such as grid, masonry, flat, and masonry flat. It's possible to arrange elements in well-structured boxes or mosaic-style tiles that can be unified or split with gaps. To keep your website pages diverse, you are advised to implement different options on different pages.
Functional Potential of Monstroid
Now it's time to dig deeper into the functional capabilities of Monstroid. In this section we'd like to highlight the following issues: unique backend features, backup option, eCommerce integration, premium plugins, and other website essentials.
Unique Features
To provide more ease-of-use in handling the backend of your site, this multipurpose WP theme for all kinds of sites is supplied with a number of unique features. You can find out more info about them and their main functions below.
Installation Wizard. With its help, Monstroid and its components can be installed without FTP. All you need to do is to make a few clicks. In fact, the installation will not take longer than 2 minutes.
Dynamic CSS. To change the CSS properties of your site there is no need to re-write the source file. Instead, it's necessary only to generate a new one each time.
Shortcode Template Editor. Using this tool you can generate templates for shortcodes and then change attributes and the order of their elements.
CSS Minifier. It allows for compilation of many CSS files into one and its subsequent compression will speed up the load time of your site.
Static Area Builder. This drag-and-drop tool is meant to help you locate static page elements, e.g. a logo, a menu bar, etc, anywhere across the header and footer.
Backup Option
It's definitely a lifebuoy for everyone disappointed with new changes in settings and content. By means of the backup option, you can restore the default or pre-saved version of the theme. So customize it wherever you like without worrying that you may create errors and spoil the theme.
eCommerce Integration
Powered by WooCommerce, Monstroid allows you to build a full-featured web store with a wide array of handy options. It's worthwhile to mention Ajax shopping cart, simplified coupon system, shipping & tax calculations, product reviews, geo-location support, multiple payment gateways, and much more.
You can also engage in eCommerce using child themes of Monstroid, as each of them is WooCommerce-ready.
Premium Plugins
When purchasing Monstroid you get 20+ premium plugins that can be used independently of the theme. Look through some of them and their role for your website below.
MotoPress Editor provides endless options of frontend customization by dragging and dropping. This content editor will save you tons of time working on the website content. Actually MotoPress Editor transforms the default WordPress editor into the intuitive and feature-rich composer that allows you to build your page visually just with a few mouse clicks.
Cherry Shortcodes plugin enables you to generate 150+ shortcode variations to ease the process of adding and managing your website content.
Cherry Rank lets consumers evaluate the quality of your offerings by assigning star ratings to their images.
Cherry Live Chat allows clients to get in touch with you immediately and ask all their questions in real time.
Cherry Data Manager will come in handy for moving your site to another hosting account. You can carry out the data import and export procedures with a single click.
Cherry Portfolio is an indispensable tool for creating a special section where you can show off your projects with memorable effect.
Cherry Charts Plugin is intended to display any numerical data in vibrant infographics and diagrams.
Cherry Mega Menu is a modern navigation tool designed to expand an ordinary menu with more elements than just links. They include buttons, icons and banners, to name a few.
Moto Slider allows the building and managing of multilayer, responsive slideshows by means of drag-and-drop functionality.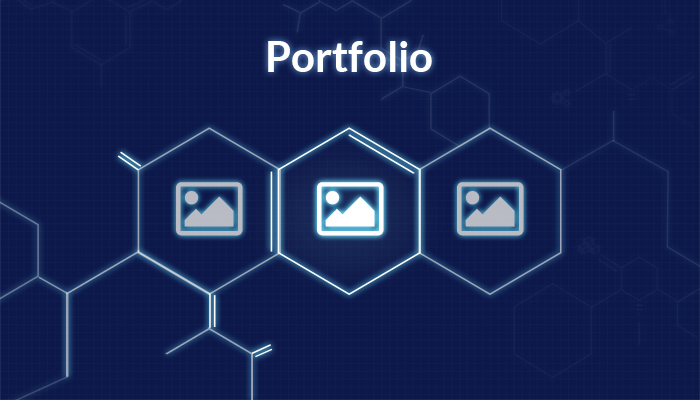 Website Essentials
Website owners have to withstand fierce competition in cyberspace, and there is a range of essential features that help them accomplish this. The team behind Monstroid supplied their innovative brainchild with all of those features to let your site flourish on the web. Check them out below.
Cherry Framework. Monstroid is based on the Cherry Framework 4.0. Unlike the majority of WordPress theme frameworks, this one allows users to switch off all the unnecessary options that may distract their attention and slow down their work.
SEO & Mobile Optimization. Your site will have high rankings in search engines and people will be able to browse it via mobile phones and tablets.
500+ Google Fonts. Your website's typography can match its overall aesthetics due to a wide choice of fonts. Different kinds of content can be typed with different fonts which will let them stand out from the rest.
Social Media Integration. Monstroid comes with options allowing people to follow you in social networks, share your content there and log in to your site using their social accounts.
Google Maps. Let people see your location and plan the shortest journey to your office by marking it on an interactive map.
Support for Third-Party Plugins. If you try Monstroid you can use many more plugins than those built into the theme functionality, e.g. bbPress, Yoast, BuddyPress, etc.
Free Monstroid Extras
Monstroid creators pursued a goal to ensure a comfortable user experience. That's why they filled the theme package with a number of extras. Keep on reading to see what else you can obtain at no charge if you empower your site with Monstroid.
50+ Licensed Images
Monstroid has a pack of 50+ professional images that can be added to your website backgrounds, posts, slideshows, and anywhere you like.
Documentation for End Users
All the aspects of Monstroid usage are thoroughly highlighted in text guidelines, which will make it a breeze to manage the theme.
Video Tutorials
If you prefer a visual explanation to a verbal one you'll find our set of video tutorials helpful.
Free Support
Along with Monstroid, you get free, lifetime access to professional consultation available round the clock day in, day out. The team of experienced specialists will readily answer all your questions in the most convenient way, be it via live chat or email correspondence.
Lifetime Updates
It's easy for users of Monstroid to keep pace with web development progress as they'll receive frequent updates such as new features, topics, plugins, etc.
Closing
Such a wide variety of visual features, functional capabilities and extras makes Monstroid a universal theme for everyone. Whether you're a guru or beginner in web development it doesn't matter either way.
You'll find everything you need for your website building in the Monstroid package. Moreover, with Monstroid you can build any type of website. So check it yourself today!
AUTHOR BIO: Nick Campbell is fond of writing posts on various subjects, particularly web design, e-commerce, social media, marketing, business, and education. He's been involved in the content creation sphere for more than two years. Nick is primarily focused on modern trends in a specific industry to help his readers keep up with the latest news. If you're interested be sure to follow Nick Campbell on Google+.