Are you testing over and over web tools and services to find the best ones? You can stop it as we've made the job for you and we are eager to present you probably the best web tools and services for 2017. You will find the most appreciated WordPress themes, a premium WordPress Signature Plugin, strong web development agencies that deliver on-time, website builders and many others. Check of all these below and keep in mind that many of them have free trials or even free forever plans.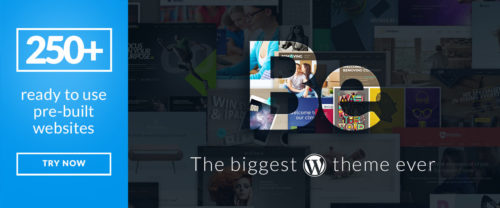 Be Theme is the greatest WordPress theme, an all-in-one solution for any kind of project you are having in mind. It comes with more than 250 gorgeous pre-built websites covering the most popular fields like business, creative, blogs, shops, portfolios and others; with a 200+ shortcode generator that will help you customize; two page builders: Muffin Builder 3 and the Visual Composer (it costs $34 and it's included for free in the theme's price( which is the most professional and trusted builder with more than 500,000 powered websites and much more. Another 2 plugins are included for free (total worth of $37) and it will make your website look even better. The 2 of them are the Layer Slider and the Slider Revolution. Always keep in mind that this professional theme is super fast, simple to set up as it's having the most intuitive installer, it's SEO friendly and fully responsive. The cost of Be Theme is only $59 and it comes with lifetime updates, 6 months free support and for an additional $10,13 you will get an extra 6 months support. You should check their website, they have a great video that will present you Be Theme and after that, you can play on their demo, so see how cool is this theme.
ApproveMe created an efficient eSignature tool that works perfectly for your WordPress site and it's super simple to use.  Being a premium WordPress plugin means that you can use this in a lot of ways, with all of its available integrations. This plugin works with popular web apps like Easy Digital Downloads, Woo Commerce, Ninja Forms, Gravity Forms, Formidable, Contact Form 7, WP Forms, Dropbox and others.  And it's not complicated — it will connect right out of the box so you can get started right away.  Some of the things you can do with this plugin: have your customers sign a contract before downloading a digital product or making a purchase, dynamically insert your client's info, and even automate signing reminders.  That means no more chasing down clients for signatures, and when they do finally sign, it's stored away.  Any document that runs through this plugin is 100% UETA/ESIGN compliant.  That means these contracts are valid, and will be held up by the court in case of any dispute.  Not only do you save time, you get peace of mind knowing that your business is safe.   The ApproveMe team got pricing right. Instead of a monthly cost like most other plugins, they offer two options: yearly and lifetime.  The yearly Professional Plan starts at $177/year.  It comes packed with features (way more than we could list here), and the security you need for your business.  Go check out their demo and see how quickly it can help your business.
Xfive is that web development company that you will get in love with. They are on the market since 2006, so they have 11 years experience in providing excellent results. These experts are friendly, transparent and they try to innovate every second. The range of services is large, offering everything you can think of: front-end to back-end development services, WordPress, eCommerce, Sketch and PSD to HTML and other useful things. The whole process is enjoyable, simple and straight forward. You start by getting in touch with them, discussing about your projects and after you approve their offer, you will have assigned an Engager, that will be your point of contact prior to the production of your project. Get in touch with Xfive.
IM Creator is a new, free and excellent website builder that is using a unique technology named Polydoms. Because of that, the websites you are creating look gorgeous and everything is super-simple. This professional tool can be used by graphic designers or by anybody else because it's no need of any coding skills or previous experience. There were over 11 mil fully responsive and SEO friendly websites created with IM Creator. Start your new website right now.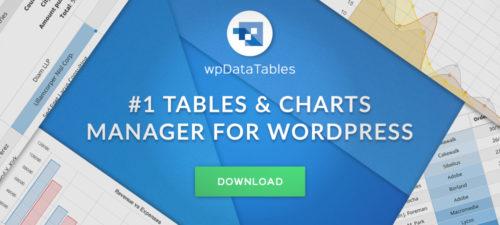 wpDataTables is recognized as the best-selling and most appreciated WordPress plugin that helps you easily work with charts, tables and data management. There is a one-time cost of $35 and there are over 11,000 companies using this tool with great success. Give it a try, it works perfectly with any WordPress theme and tables look amazing.
EverSign is an electronic, easy to use and complete signature platform which provides services such as legal binding, taking a signature on NDA documents, storing digital information on a secure server and much more. It is packed with a lot of features that you should check on their website and they even have a forever free plan. If you need their premium plans, the first one starts from just $9.99/month. Make your free account right now.
LuckyOrange is an efficient web tool that will explain to you why 99% of your website visitors are going away from your website, without making a purchase. This great tool puts at your disposal a dashboard with lots of info, dynamic heat maps, form analytics and many other cool stuff that you should check on their website. Take it for a free ride. First monthly plan starts from only $10, it's a budget that everybody can afford.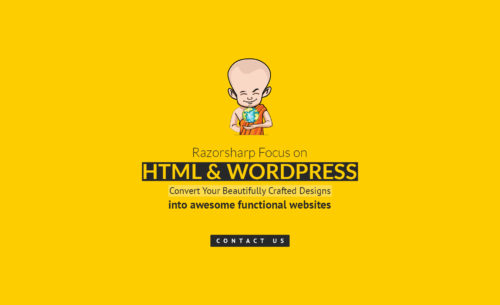 WebbyMonks is an exceptional web development agency focused on HTML and WordPress development with a track record of 1500+ successful projects. They also assist clients with data migration to WordPress from other CMS. There are 60+ experts working for them, and hence you would always be receiving your projects on time. Get a quote!
Jevelin WordPress Theme
Jevelin is a great multi-purpose WordPress theme that is coming with a library of pre-built demos. These demos can be installed in just a few clicks and it will show you exactly what can be done with Jevelin. This theme also comes prepared with the WooCommerce plugin that will help you have an online store in no time. Check the demo of Jevelin WordPress theme.
BugHerd is a super-simple and efficient to use bug tracking web tool. It can be used by designers and developers to make complex issue reports and feature requests with just a point and click.  The first premium plan starts from just $29/month and it can be used for an unlimited number of projects and guests with 10 GB file storage at your disposal. Try it!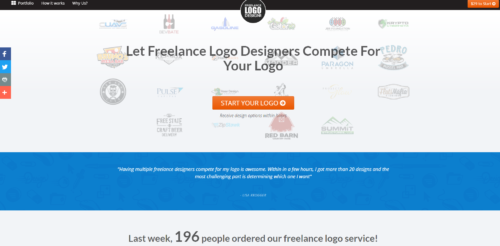 With just $29 you can start a logo design contest at FreelanceLogoDesign and a bunch of freelance graphic designers will compete for your work. You will pay the full price of $99, only after you analyze their work and you decide to move forward. Get your logo design right now.
MeridianThemes– WordPress theme
At MeridianThemes you will find gorgeous WordPress themes that are super-simple to setup and customize and were built to be SEO friendly and fully responsive. All of their themes are fully compatible with the most popular WordPress plugins. Check their portfolio and select the theme you love more.
CSS Design House is the right place to search for the best web design agencies available on the market. You can browse their showcase with awesome websites and after you like something really much, you can contact directly the web design agency and get a quote for your project.
actiTIME is the best timesheet software that is super simple to use, track your time spent on different work assignments at the desk or on the go. See where time has gone and increase your performance in the most efficient way. Keep in mind that is a complete solution, packed with anything you can think of, for time and project management. Try it for free right now.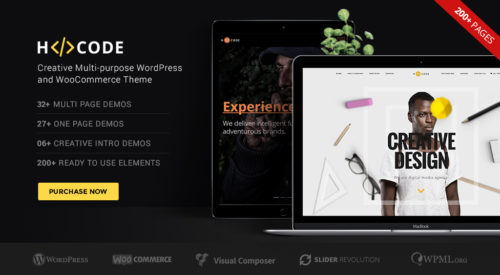 ThemeZaa created many brilliant themes, but the most appreciated one is H-Code – A multi-purpose WordPress theme suitable for any type of website. It's a highly versatile theme that can fit any kind of project, for freelancers or any type of business. The cost is only $60 and it comes with 6 months free support, that is more than enough.
Among the best invoicing platforms there is InvoiceBerry. It has a user-friendly interface and it's super simple to use. InvoiceBerry is a complete solution, packed with many cool features that you should check on their website. It has a forever free plan and the first premium package starts from just $15/month. Make an account for the free version and upgrade it if necessary.
MinterApp is a cool and efficient time tracking web tool that can be used from anywhere and can be easily integrated with MailChimp, PayPal, BaseCamp or Trello. It can also be used a Chrome extension and it can do lots of things. The premium plan starts from just $9.95/month and you can register for a free trial, to see exactly how it works, without any cost.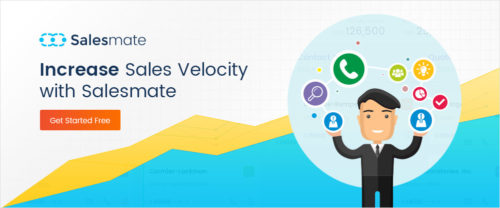 SalesMate is an excellent CRM software that is used by the sales team to increase numbers and get everything in order. It can fit any kind of team and company, as it's highly versatile and the cost is just $15/month or $12/month if you pay for the whole year. They have a 30-days free trial that you should try.
What I recommend is to test for free these web tools and to buy directly the ones that you are comfortable with. This way you will see exactly how these tools are helping and which are the results. Share your opinions here and with your friends.