Often the phone battery is going low at the most inopportune moment, is not it? We depend on our phones and other handy devices which are always with us, even while a sleep time. They are useful, small, and beautiful, but the worst thing about all these devices is that they need to be charged from time to time. But what if there is no socket available in the moment or you have no time to hunt for a wall plug in?
Of course, technologies are always growing thus creative minds have already made some solar chargers and portable charging docks that can give your lovely phone needed energy juice even on the go. Today I put together 20 unusual portable smartphone chargers that could be great alternative options for your native phone chargers or even be more eco-friendly than the others you used to use.
With this cool device you can ride a bike and charge your phone at the same time! Just picture it: while you go to work on the bike your phone is charging and "ready to go" on the go.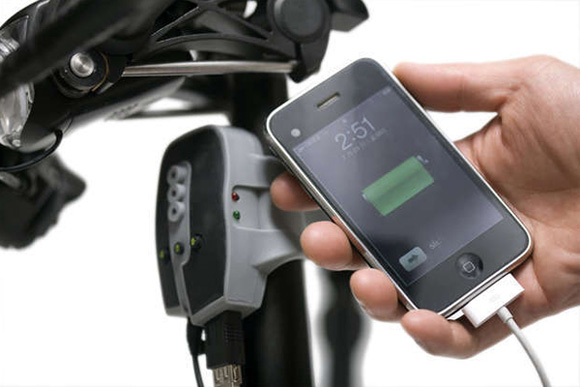 This is the world's smallest portable power outlet. It's battery pack with an AC wall plug outlet for your cell phone, laptop and more.
This is a portable charger for your smartphone with both neat style and function.
Don't afraid to lose your smartphone charge while a long trip. Attach this charger to any window and be exposed to receiving maximum sunrays to charge your phone.
All your friends may think that you keep last year's empty cup of coffee in your car. Don't disappoint them with the fact that it's your way to charge the phone, they will be envious.
Technologie went so far that today even a log can be turned into the charger for a phone. The truth is wonderful, is not it?
This is a usual wallet that serves all necessary purposes and includes hidden lightweight high-capacity backup battery for your phone. You can charge the wallet from computer.
This unique charger can not only charge your phone, but "charge" your arm muscles too! One minute cracking gives energy for 30 seconds call.
This charger can be also used as a flexible tripod.
MobileMonkey is a small and light power bank. It gives 4-5 full chargers for iPhone 5. You may also charge with it your camera, music player, tablet or smartphone.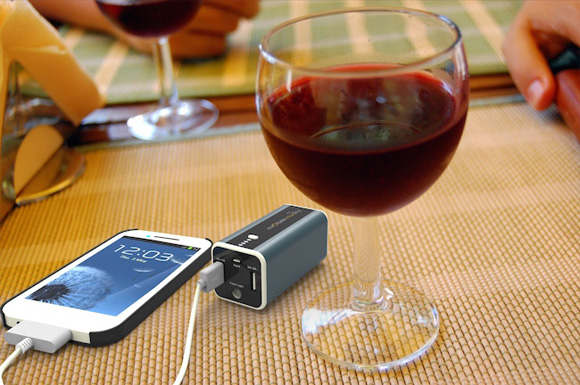 This portable charger is small enough to hook on your key ring and carry around with you anywhere you go. It gives approximately 20-30 minutes extra time to talk.
Oivo does not need AC power or cables, just four usual AA batteries. It could be used as a key chain.
Charge your phone while the music is playing! This is two-in-one portable charger and speaker.
This power bank is in the form of well-known Japanese cardboard robot character. Of course, the charger is not made of cardboard. It can charge your phone 2.5 times.
This handy slim apples are the the new-gen accessories that can liven up your phone battery on the go in no time.
Google never stop surprising us with new technical goodies. This awesome charging pad works with any device which offers QI compatibility, not only with Nexus smartphone.
This is not an ordinary key chain. This small thing could charge your phone! It's made of high grade plastic and electrical components.
This speaker provides more than 12 hours of loud music performance along with charging your phone battery on the go. It also can charge your other bluetooth-equipped gadgets.
This outstanding charger in a shape of diamond can renew your phone battery while sleep time. Moreover, it contains built-in LED lights and various 3D lighting effects, thus it's a perfect decoration for any bedroom table.