Sketch has so many components that it's practically surpassing Photoshop's 25-year run as graphics editor. The Sketch App fanbase is creative and passionate about extensions and apps that connect right into Sketch for an easier workflow.
One such extension is Mattericon, an open source OS X application with drag-and-drop functionality.
Mattericon lets you drag Material design icons straight from Google's collection right into Sketch. It includes a search bar to limit icons down by keywords as needed.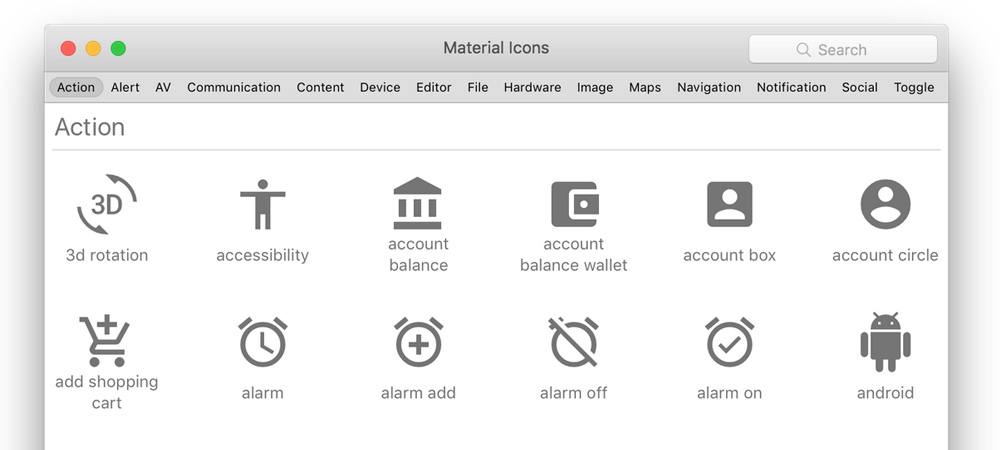 Since this project is hosted on GitHub it's completely free and open source for anyone to use.
You can select color or B&W, SVG or PNG, and even multiple sizes to start. This is one of the best extensions for Sketch to get into Material design without creating a new folder full of icons.