Sketch, the popular design app for Mac, has released a new version — Sketch 3.4.4
Sketch 3.4.4 comes with several new bug fixes and enhancements. For instance, it now offers an updated iOS App Icon Template, and has also improved compatibility with corporate installers and their code signature. Furthermore, the SketchTool has been improved, and now you can export content by means of ID as well. 
But that is not all. Sketch 3.4.4 also comes with several minor improvements — for instance, you can now open large documents created by an older version even faster than before.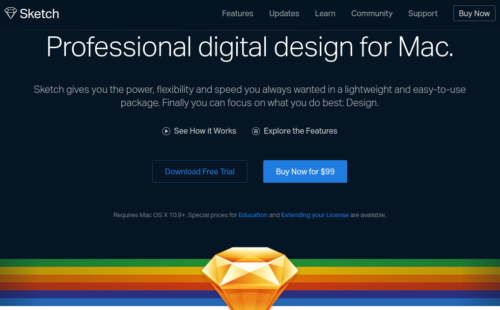 For quite a while, Sketch has been rising in popularity, and even though the app is available only for Mac users, it has become a standard name in its niche, and seems to have a growing community and user base to its credit. The popularity of Sketch is also marked by the fact that it is light-weight, operates without much bloat, and gets the job done with ease. Ever since Adobe decided to pull the plug on Fireworks, Sketch has won many new converts and the trend continues even to this day.
That said, Sketch 3.4.4 has not re-invented the wheel per se, and the enhancements and bug fixes are routine. However, it is a steady and stable release, and definitely one that you should consider upgrading to, if you are an active user of the Sketch app.
Visit the updates page on the Sketch app's website to learn more about Sketch 3.4.4
What do you think of this latest version of Sketch? Share your views in the comments below!