We may not judge a book by the cover, but we always judge a business by its website. This is the reality and we have to deal with it.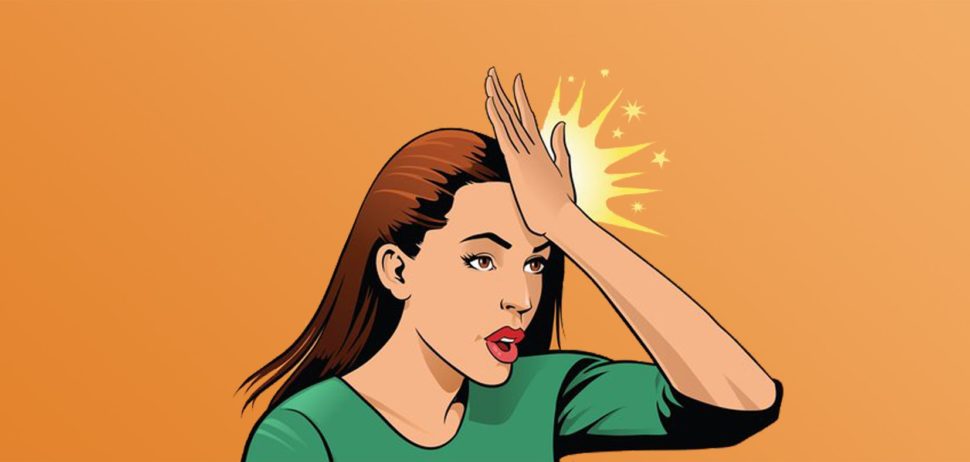 Back in time, in the early days of the Internet, creating a website was something that only IT guys were capable of making. With today's advancement of technology and increasing interest for better and easier solutions when designing websites, almost anyone can design websites without much effort or any coding know-how.
However, this also brings some inconveniences since not everyone understands the concepts and principles of website-building. Therefore, sometimes the creativity goes too far away either due to lack of knowledge or experience or simply laziness.
In order to solve this problem, some companies have created website builder apps. Most of them have pretty nice templates, responsive designs, many options for customizing them, and can be used to create attractive websites with a few clicks of a button. But what most people tend to forget is that a website builder is merely a tool. If you don't have the right vision and you don't know the design principles, then you will most likely fail to make your site eye-catching, functional, and efficient.
Instead of having a website conveying the right message to your audience, you will get something that will either make people laugh or ask what was in the designer's mind. Either way, your visitors will leave your web page without giving you any second chance.
Before listing the worst websites I have found on the Internet, let me be clear about some things:
– Firstly, I don't mean to cause any trouble or pain to anyone, and I am certainly not making fun of web designers. Therefore, I beg the developers of the listed sites not to take offense at my remarks. I am quite sure some of these sites are designed by beginner designers. We all have to start somewhere. Besides, mistakes easily occur if you don't have any experience.
– Secondly, I'm not talking about those websites that are just too old and haven't been updated since their inception. Those sites may look unappealing to us now, but surely, they were created while considering the design principles of their time. But if it happens to display some old designs, it may also be because there is something in the design that's plainly terrible and hideous.
I have listed these websites keeping in my mind several design principles:
Easy to understand navigation;

Proper use of color;

Right use of animation;

An easy-to-use layout;

An aesthetically-pleasing model;

Appropriate to the topic;

The design elements do not hinder content;

Great content that's easy to find, navigate, consume, and share.
Simply put, the main idea is that I don't want to shame anyone. Taking into consideration that we are all used to finding and appreciating the best website designs, I think we should also analyze awful designs and learn from such painstaking mistakes.
With that being said, let's take a look at some websites that are hilariously terrible:
1. Penny Juice
Penny Juice is a fruit juice concentrate that's made specifically for childcare centers, preschools, etc. When you get to the website, the first thing you need to do is to choose which version you want to use: either HTML or Flash. Choose wisely!
Once you have chosen the version you want to use, you get to the next page with a simple menu structure and flashy colors that irreversibly hurt your retina. You will also find a copyright notice since 2001-2002. That should explain the horror, but I wouldn't bet on it.
All of this looks pretty innocent until you click to visit a particular page on the site. That's when your monitor bursts out. The color scheme is completely overwhelming and drowns the little information left about the product. It is also extremely challenging to navigate through this website, with small links hidden at the bottom of the page.
2. Yale University School Of Art
You would expect a college art school to have a lovely website that reflected the kind of education you could get from there. Therefore, you would assume Yale's site was more appealing to your visual senses. Instead of this, the website leaves you wondering if you are really in the right place.
It uses Ruby on Rails, and it is updated by the faculty and students quite often. But the tiled images in the background and the horrible font choices are just inexcusable. The navigation is pretty user-friendly, but the ghastly use of animated backgrounds is enough to put you off.