6. Uglytub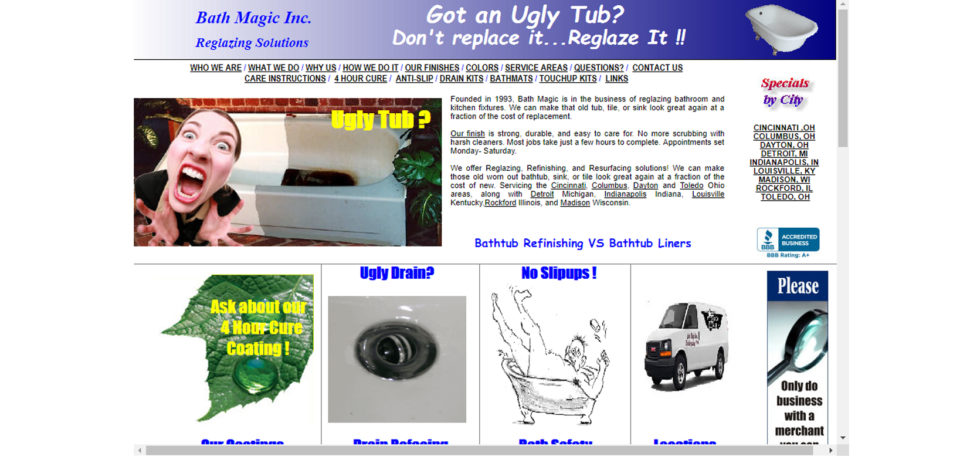 Are you thinking of replacing your old bath tub? Then you should do it because this website doesn't really convince you to do otherwise. A combination of flashing poor quality imagery, tiny fonts, and garish colors in conjunction with the limiting frames minimizing the site to a small window in the center of the screen sure makes this the worst offenders on the web.
7. Jamilin 
Jami Lin "Love Love, LOVES helping you to evolve" but maybe she could use a little of her own advice to revamp her website. Collages of images, videos, links, adverts, and copy are all crammed into the center of the site. This surplus of images and text is a little overwhelming and blocks the clear navigation
8. Gatesnfences 
At first glance, this Florida-based company has a website that's stuck in the past. And taking into consideration that you will find a copyright notice of 2004-2008, I think I'm right. At the same time, they've decided that the best way to increase the user engagement is to bombard them with A LOT (and I mean A LOT) of information straight on the homepage. Some small, low-quality images are scattered throughout the page, but nothing to break up the huge amount of text. It hurts. Badly. Maybe they should learn that sometimes less is more.