You have all the potential in the world to be the most sought-after graphic designer in history.
Re-read that sentence again and believe it.
There are a lot of factors that go into being the best designer you can be, but one thing stands true; You could be the best designer in your field, but no one knows about you.
One reason you might not be wildly succeeding right now is that you're not promoting yourself and your work.
Or you're not taking advantage of all the places you could be publishing your work.
5 Platforms That Will Help You Grow
Today I want to go over my 5 go-to platforms where I publish my work when I create osmething I'm proud of.
And you should do the same!
Without further ado, let's get into it.
1. Dribbble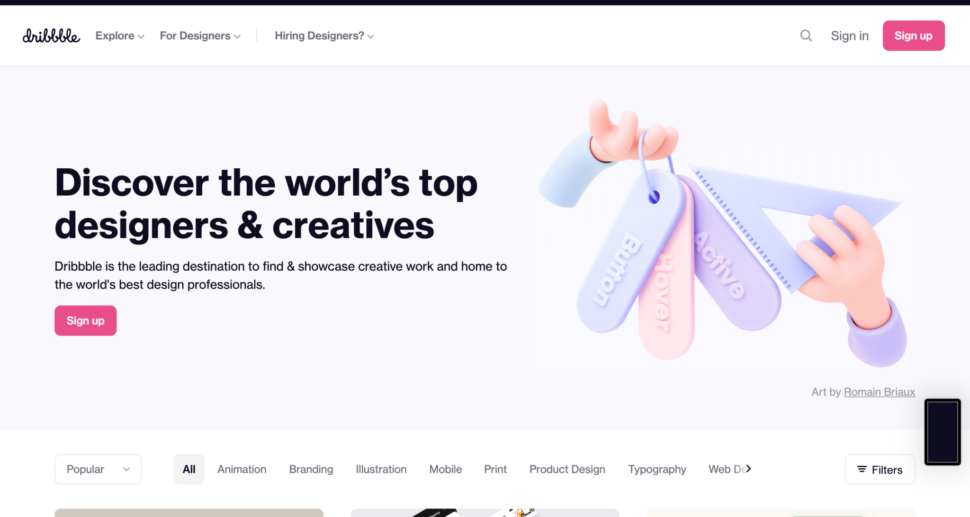 Okay, I know that you were expecting to see this as number one, but that's for good reason!
If you're not posting your work to Dribbble, every time you create something bomb, then you're doing it wrong.
If by the smallest chance in the world, you don't know what Dribbble is, then let me break it down for you.
According to Wikipedia, Dribbble is a self-promotion and social networking platform for digital designers and creatives.
It serves as a design portfolio platform, jobs and recruiting site and is one of the largest platforms for designers to share their work online.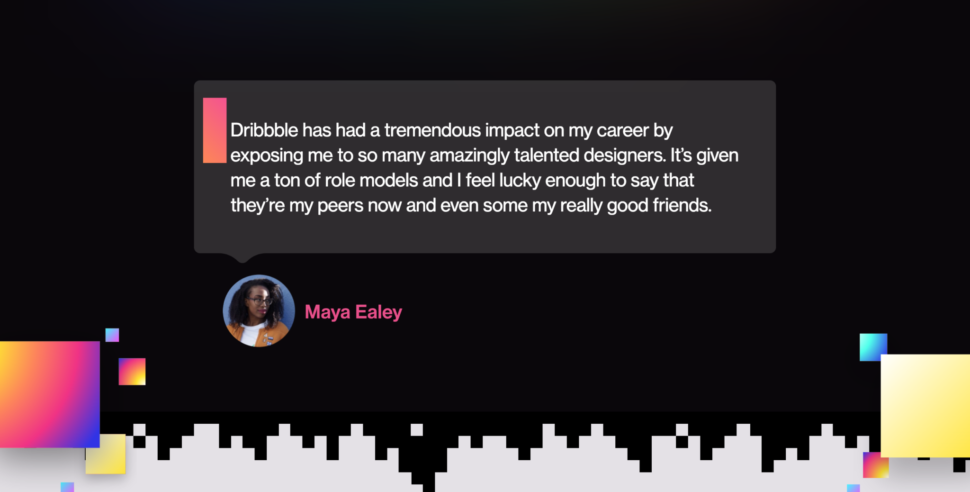 The company is fully remote with no headquarters.
A place where designers gain inspiration, feedback, community, and jobs and is your best resource to discover and connect with designers worldwide.
Let me just show you what 2018 held for Dribbble.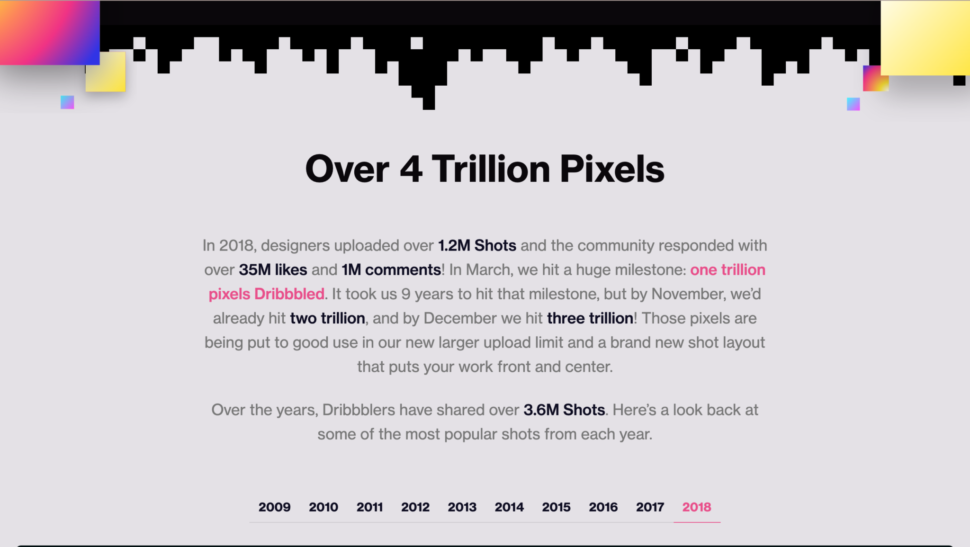 You can easily sign up and upload your work. It's free to join and to post JPG images, but for more advanced project, you might have to upgrade to pro.
Lots of people have been connected with contractors and found jobs through this platform, so I highly recommend!
2. Behance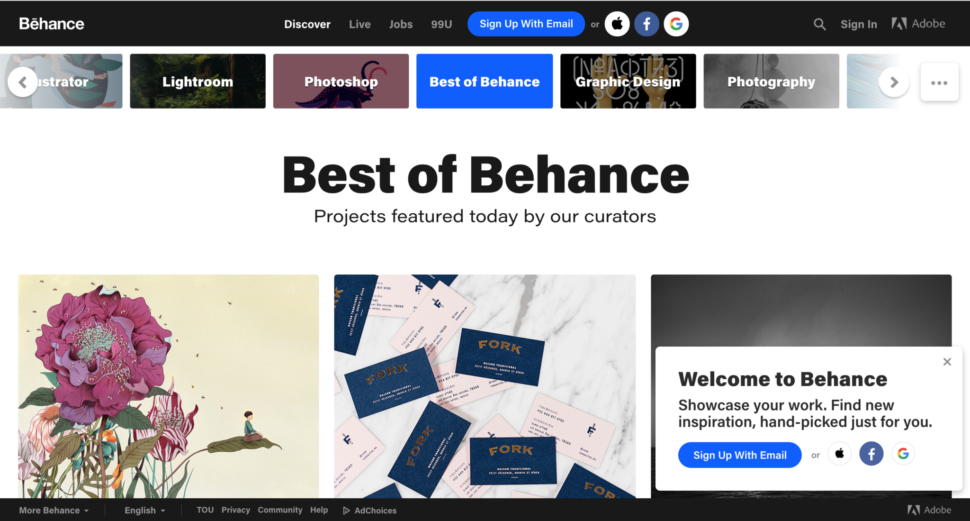 Are you surprised to see Behance right after Dribbble?
I suppose that none of us are.
If you have Dribbble, you need to have Behance as well.
I just feel like the two really are the perfect combo.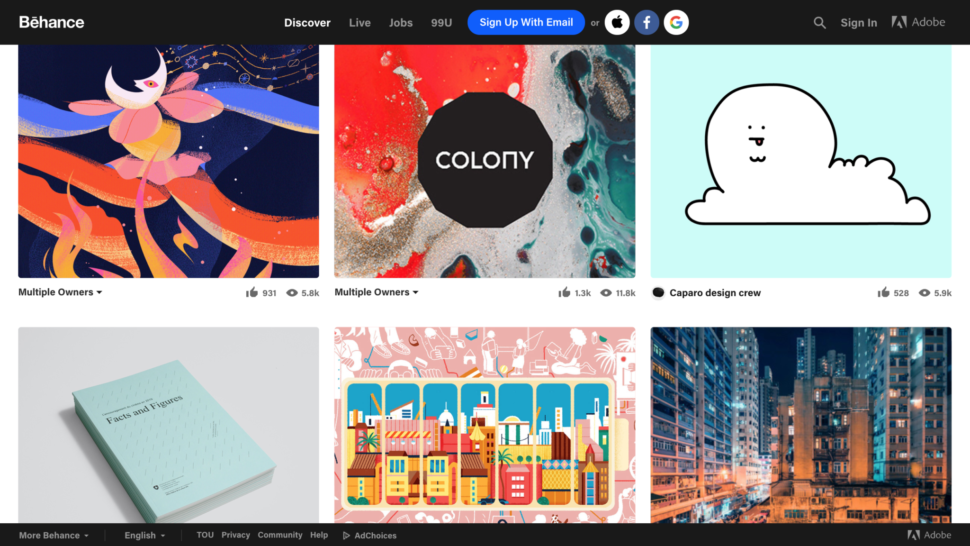 Behance is owned by Adobe and is a social media platform that was created for designers to showcase their work and get feedback from other designers
You might also be found by your next client, who knows!
Behance is very similar to Dribbble, in the fact that you just search for a keyword and find loads of inspirational designs and you can find likeminded designers.
Behance is also free of cost, and we all love that.
3. Hunie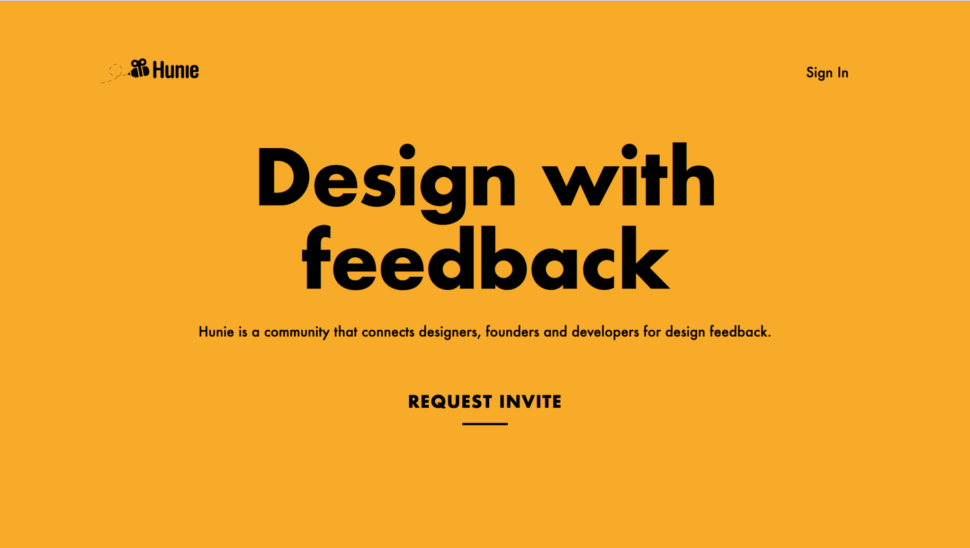 If you're always second-guessing your work, then you need to get on Hunie.
Hunie is a platform where you can submit your work strictly to get constructive criticism back from professionals.
It's great to have an awesome community of other designers who are ready and willing to help you improve.
All you have to do is request an invite and then submit your work for advice and opinions.
You will get the opportunity to connect with others and grow, and also be able to give your opinion and help to other designers.
4. Pinterest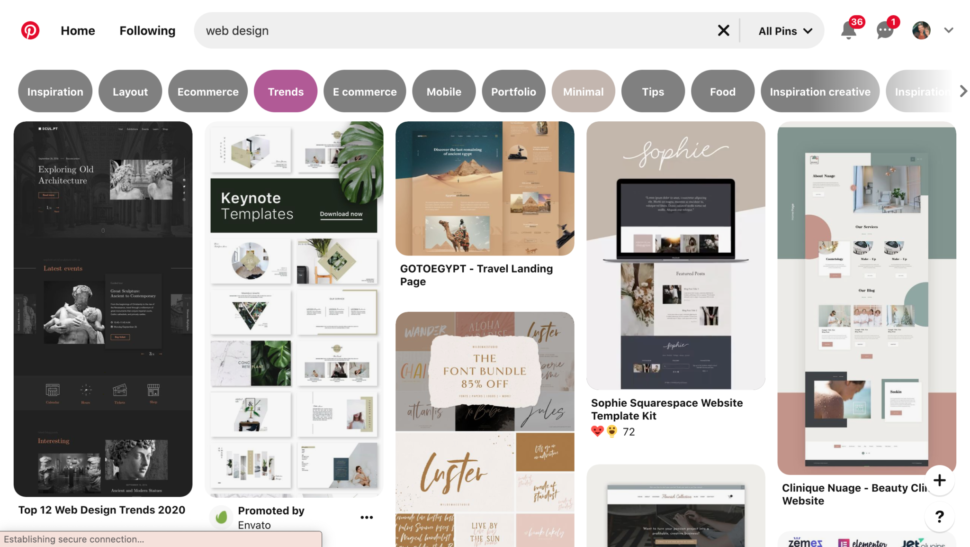 If you're sleeping on Pinterest, then you've got another thing coming.
Pinterest is such a powerful tool for gaining a following and exposure.
It's completely free, and although it's not made specifically for designers, that doesn't mean you can't engage with awesome other designers on the platform.
Use the right keywords and find out what's trending and post your work!
5. Instagram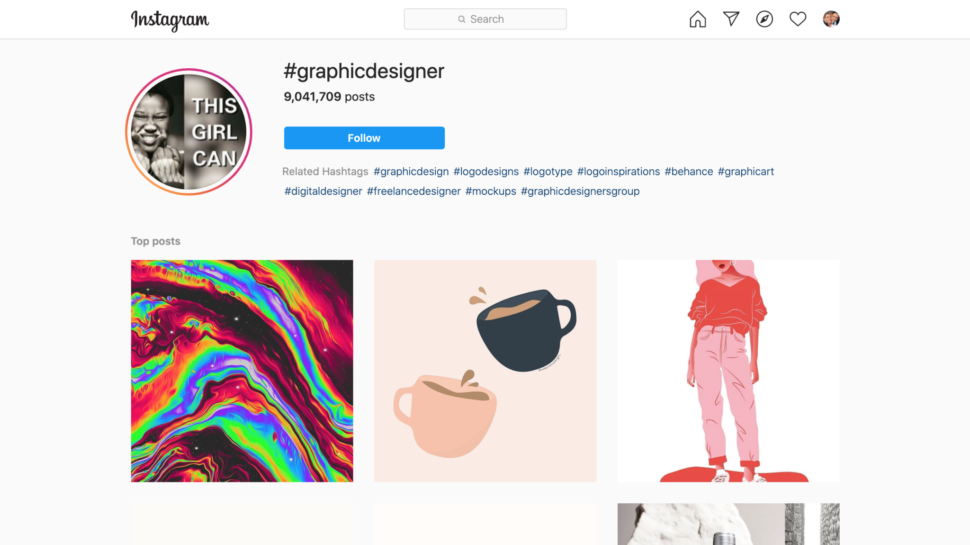 I'm almost certain you have an Instagram.
You should be using Instagram to your advantage!
I wouldn't necessarily say you should post your work on your personal profile, but I have definitely created a secondary profile.
Make a profile that's dedicated to sharing your work.
The power of hashtags in incredible.
Whenever you upload your work, make sure you use about 5 meaningful hashtags to describe your work so you can be on the search page!
You can also promote your work very inexpensively and get thousands of impressions and likes from people who genuinely will love your work.
Wrapping up
Your work deserves to be seen, because it's awesome.
All you need to do is put yourself out there!
Use these platforms daily to gain inspiration from others, and to grow your own following and community.
Let me know what other platforms you guys use to promote your work.
Until next time,
Stay creative!