I think it's safe to say that there are many benefits to geocoding. But it's not always easy to find a tool that allows you to geocode easily and reliably. That is, of course, until now.
Positionstack is the world's best forward and reverse geocoding API. I know that's a big claim, but let's talk about this a little bit.

What is geocoding used for?
At its core, geocoding is simply a list of coordinates. But, it's what you do with those coordinates that really matters. Geocoding provides very useful data for businesses worldwide. Of course, this completely depends on the company, but here are a few uses for geocoding:
Identifying geographic patterns
This is a simple concept. But gathering many addresses/coordinates could reveal some sort of pattern that businesses can take advantage of, whether it's in marketing or sales in general.
Targeted marketing strategies
Speaking of marketing, geocoding can help you gather customer data in order to better implement targeted marketing strategies.
The government uses geocoding to track developmental and population growth. They take this data into consideration when deciding whether or not to build a school, public parks, and so on.
How Positionstack makes geocoding easy
In the past, geocoding has been a rather drawn-out process. Now, with the aid of Positionstack's API, it's as simple as typing in an address.
But Positionstack also does reverse geocoding. What does that mean? Well, instead of using an address to get coordinates, you can use coordinates to get a real address.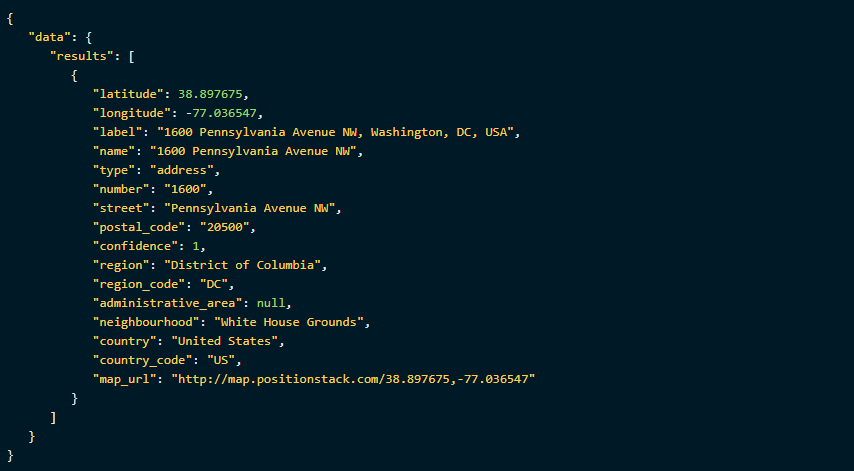 To put it simply: Positionstack is light-weight, scalable, and easy to use. Plus, it's easy to integrate.
Features
So what kind of features can you expect from Positionstack? The answer might be surprising. Here's what you have to look forward to:
Real-time forward/reverse geocoding

Batch requests

Embeddable maps

JSON, XML, and GeoJSON

Multiple languages

Worldwide coverage
The API is powered by a cloud infrastructure, which means it's able to handle billions of requests at once. The average response time for each request is only 10-100ms. That's lightning-fast.
The JSON format
Whether you're familiar with JSON format or not, it's incredibly easy to use and understand. I think you'll honestly be surprised at the amount of data that you can get with one simple address. Take a look at this: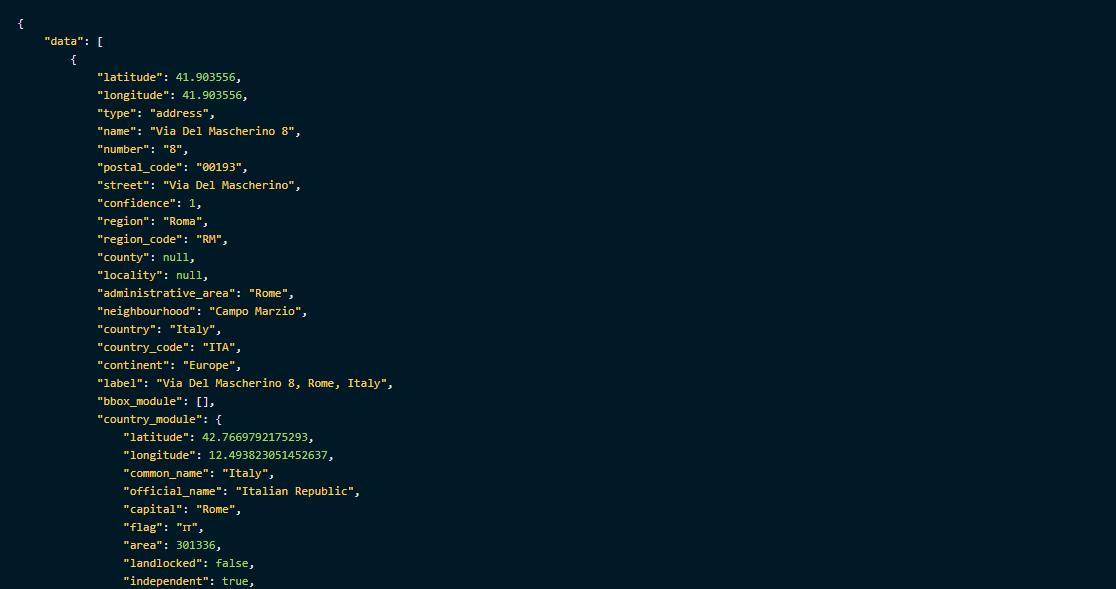 These are the coordinates to a McDonald's in Vatican City. But, if you take a closer look, there's a lot more data than just latitude and longitude. 
As you scroll down, you can see the exact street, postal code, region, country, and even continent. Scroll even further down, and you will even find information on the currency used at said location:

To say that Positionstack is all-inclusive might be an understatement. With nothing but an address or coordinates, you can get more information about a location than you probably thought you needed.
The conclusion
One of the things I like most about Positionstack is how affordable it is. With the most powerful geocoding API on the market, you would expect a hefty price tag, but that couldn't be further from reality.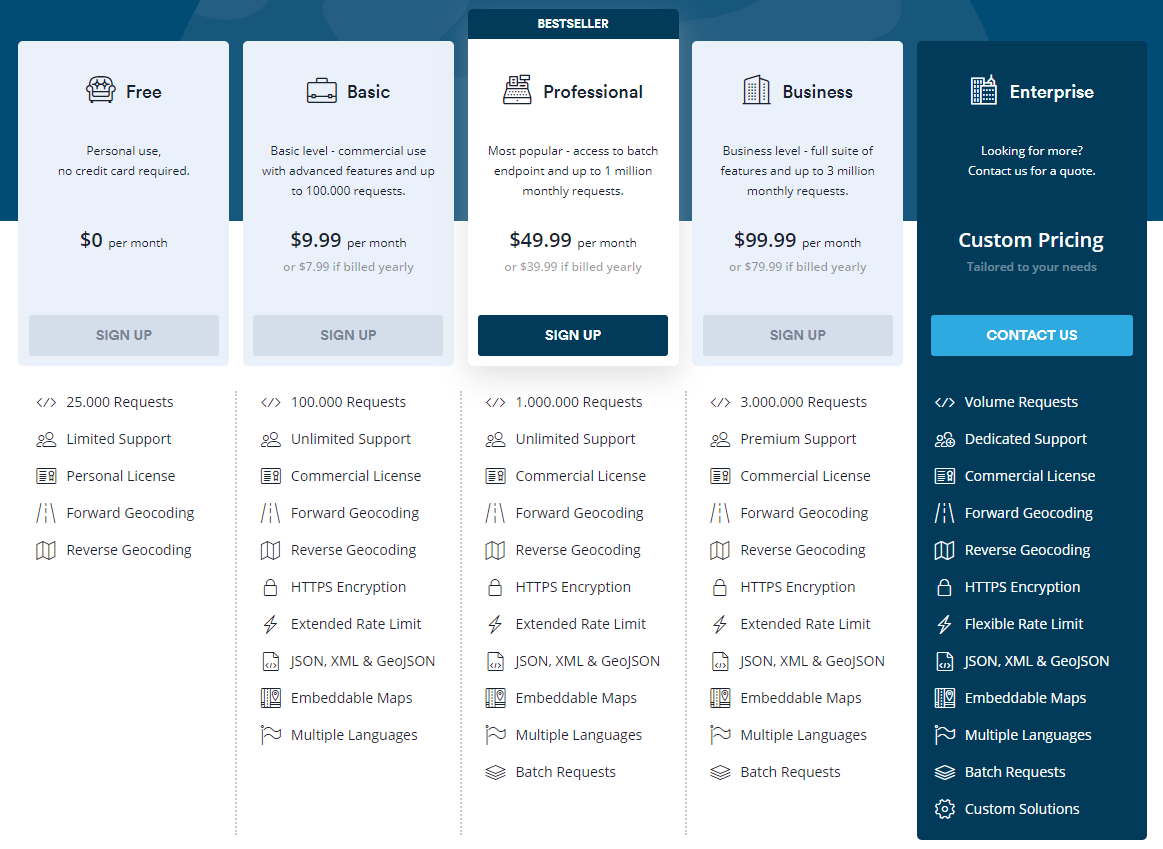 No matter the scale of your business, you will definitely find a plan that works for you. Even if you just want to try it out, there's a free version that gives you a good taste of what the Positionstack API is capable of. Go and check it out.