It's not difficult to get confused if you set finding the best possible website builder as an objective. It's hard enough to define what "best" is since there are so many top-quality products on the market. If you're looking for the best tools that also happen to be free, your search could become even more frustrating.
The good news is, you've just come across a post that's spot-on. It will show you the best tools for your 2018 website-building undertakings. These tools also happen to be free.
These are the most advanced and trusted free web-building products on the market. All you need to do to find the best one is to choose the one that best suits your needs.
Be prepared to be more than a little surprised as to what you'll find here, versus what you already have.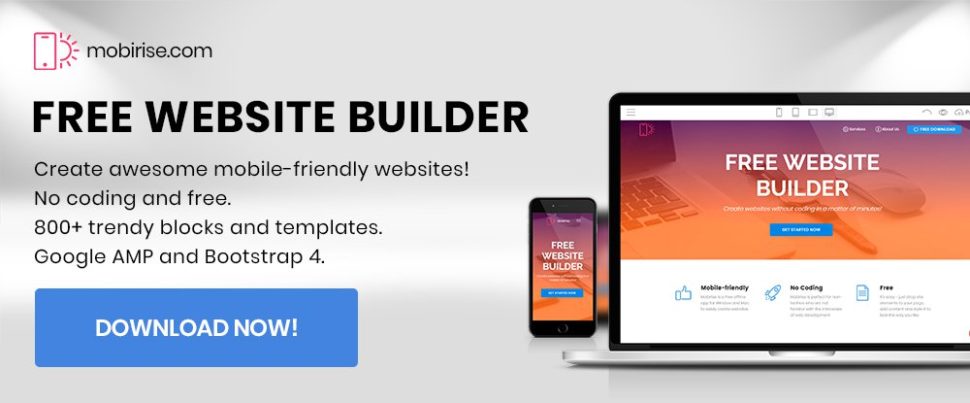 Mobirise is easy to work with, the sites you build with Mobirise are 100% mobile-friendly, and since it's an offline builder, Mobirise is yours, and you have total control over how you use it. You can publish your website on a local drive, on Google Cloud, on Amazon S3, or elsewhere.
Last, but not least, Mobirise is free; both for commercial and your personal use. Visit the website, look for the Windows and MacOS Download buttons, and away you go!
This website builder is easy to work with since it's all drag and drop with no coding necessary. You have more than 300 attractive and trendy website blocks and templates to work with in the free version (and, an additional 500 if you opt for a premium version) plus a huge library of icons, Google fonts, and free images.
Thanks to its Google AMP/Bootstrap 4 framework, it's performance is lightning fast.
We encourage you to keep going down the list; but if you stop here, and download your copy of Mobirise, you'll still be ahead.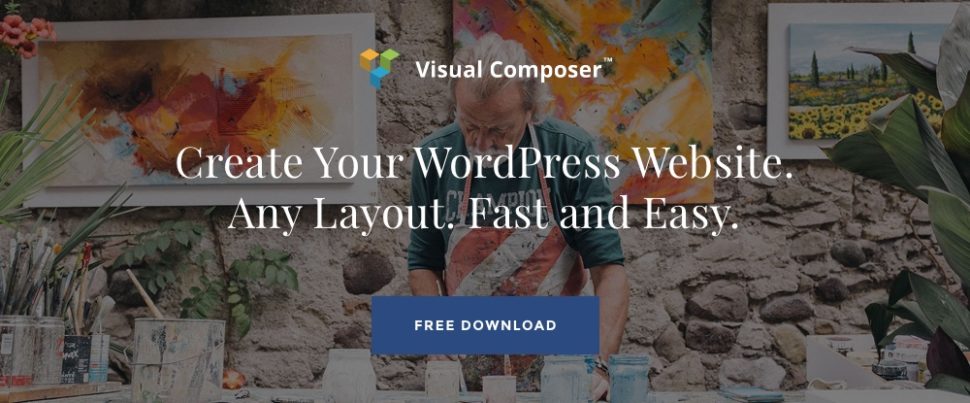 Visual Composer has been around for quite a while in one version or another, but the Visual Composer Website Builder is a completely new animal when it comes to WordPress builders.
Forget everything you knew about WPBakery Website Builder, as this product is not an upgraded version of it. It is a tool that is made entirely from scratch. Like other builders in this list, it comes in both free and premium versions.
The Visual Composer Builder is a drag and drop builder. You design your page layouts by selecting among a set of rich content elements and dragging and dropping them to your page. Coding isn't necessary, and a selection of professional templates is available to help you get started.
There are plenty of other features as well, plus you can use the Builder with any WordPress theme, you get Google fonts support, special effects, and it's responsive.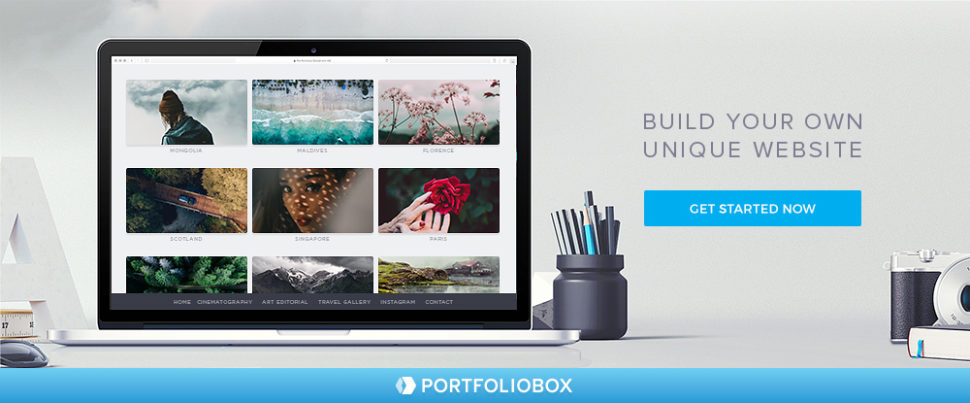 Portfoliobox was designed with professional creatives in mind. This includes photographers, artists, designers, and yourself. Since it's an online tool and is not theme-based, you're not forced to use a standard theme, and you can in fact use any style you choose for any page; allowing you to create a website and portfolio that genuinely reflects your work, or that of your client's.
Portfoliobox also offers free and pro plans. With the free plan, you get hosting of up to 30 images, 10 products, and 10 pages. If you decide to move over to the pro plan (it's recommended that you first try the free plan on for size) you get hosting for more images and unlimited products and pages.
More than 400,000 unique websites have been created with Portfoliobox. Sign up for your free account today!
Elementor is a free drag-and-drop page builder that's super-fast with great UX & UI. It is also the easiest way to design WordPress websites. The editor is flexible, easy to use & intuitive. Zero coding is needed, making the design process more enjoyable than ever before.
Create any web page with pixel perfect design, speeding up your workflow with features like mobile editing, template library, import/export templates and more.
Themify Builder's combination of 40+ pre-designed layouts and comprehensive styling, including the ability to arrange layout grids virtually any way, offers unparalleled flexibility as a website builder. You can also style your layouts for desktop, tablet, and mobile, thanks to Responsive Styling feature.
This drag and drop layout tool also features a live preview capability, and the layout parts you create can be saved and reused. With Themify Builder, you also get a collection of 60+ animation effects.
If you see a need fora small business website on the horizon, whether it's yours or a client's, uKitis an ideal pick, especially if that "horizon" is staring you in the face. You can literally have a website up and running in minutes with this super-flexible, responsive, and SEO friendly drag and drop builder. 200+ templates come with the package to get you started. Sign up for a free trial.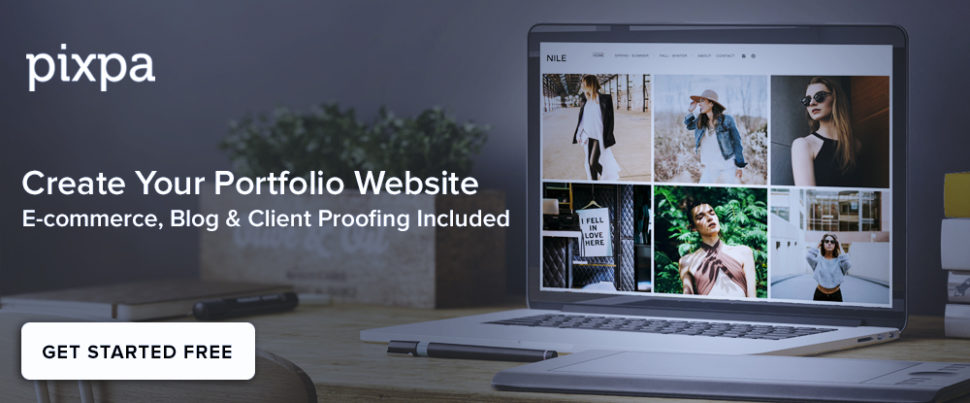 While you can use Pixpa for almost any type of website, this all-in-one web-building platform is especially suited for creative professionals in need of a portfolio website. Pixpa also features a built-in eCommerce store, and client-proofing and blogging tools.
With its affordable pricing (you can get started for free), best-in-class hosting, and 24/7 customer support, Pixpa has become the platform of choice for many.
IM Creator is a drag and drop website builder with a twist. While you have 200+ templates to get started, the approach you use involves creating your site by choosing among its selection of stripes and polygons to drag and drop onto your pages.
IM Creator is super-simple to use, it doesn't require coding, it comes with eCommerce and blogging capabilities, and its fully responsive and Google-friendly.
Conclusion
These 8 website building tools might be described as being "free and easy." This is aside from their many other features and capabilities.
It isn't every day you get a chance to select among the best of the best website building tools. So, when you find the one that's a perfect match for your needs, and it also happens to be free, do not miss a chance.
Make your day by going through the list, and trying one, two, or more of the Best of the Class of 2018.