WordPress Plugins are created for a variety of reasons and uses. Some serve to optimize the performance of the websites you build in one way or another. Others provide the necessary functionality. This would be impossible to incorporate without implementing tedious exercises in coding.
In this post, we are presenting 10 of the Top WordPress plugins currently on the market. As you go down the list, it won't be at all difficult to find the perfect plugin that fits you.
You will see how one or more of them could enable you to build websites that will stand out in the crowd. The same holds true for upgrading your current websites to add functionality.  Any of the presented plugins also can improve their performance.
Enjoy!
            With the wpDataTables plugin, you can quickly complete website charts and/or tables without experiencing the pure frustration often encountered in trying to get every detail correct. You'll also save countless hours, your charts and tables will be responsive, and since they are always front-end editable, it's easy to maintain them and keep them up to date.
wpDataTables is by far the leading WordPress plugin of its kind. It is in fact, so widely-used and so popular, that more than a few web designers are known to have switched to WordPress simply to be able to use this premier plugin in their work.
wpDataTables accepts data from most common sources, and it works especially well with large MySQL tables involving thousands, or even millions, of rows of data. If your website content features scientific, statistical, or financial data, parts inventories, or large product catalogs, this is the tool for you. No coding is required, as you'll be building your charts by clicking, or drag and drop. wpDataTables has much more to offer, so be prepared to be amazed!
Whether they are used as attention-grabbers, or to improve a site's usability, not all slider apps, addons, or plugins are the same, LayerSlider's features and capabilities however, make this WordPress plugin stand out from the competition.
What makes LayerSlider different is it does much more than enable you to incorporate standard sliders onto your web pages.  LayerSlider acts as a complete animation platform. You can even build a complete website using its animated page blocks and drag and drop visual editor. This plugin even has its own Photoshop-like image editor and versatile layout options. It is, of course, responsive, so you can expect the sliders you create (and the popups too!) to adapt to smartphone and tablet screens as easily as they do on desktop computers.
            NextGEN Gallery is not your typical website gallery plugin. With downloads of this popular WordPress plugin exceeding 1.5 million per year over the past decade, it has become an industry standard.
NextGEN Gallery is open software that comes in 4 flavors, free, and three bundled plugins you can purchase. The free version has most of what you would ever want or need to manage and display everything from simple photo galleries to thousands of images with ease, using numerous gallery display types.
On the free version's back-end, you get a complete gallery management system, while on the front end you get five gallery display styles (thumbnails and slideshows) and two album styles. Try the free version, and then check out what the NextGEN Pro bundle with its multiplicity of quality extensions offers.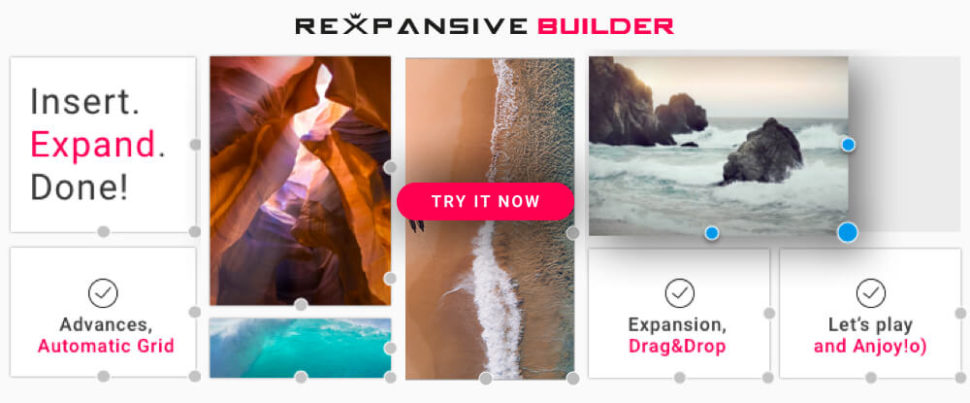 Rexpansive is a stand-alone drag and drop page builder plugin that works with any WordPress theme, and lets you create unique layouts, in addition to moving and changing the size of images, including videos, and moving text to wherever you want it without the need to enter any values. Rexpansive is also compatible with most contemporary browsers.
To get a clearer picture of what Rexpansive can do for you, we recommend that you download their free demo, and test it out before you buy.
The CSS Hero plugin allows you to use an intuitive WYSIWYG live CSS editor to customize a WordPress website's appearance. This plugin is intended for newbies and pros alike. A popular feature is an ability to preview your site's display on mobile devices, using either standard or newly-created breakpoints, without having to wait for user testing for verification. CSS Hero also teamed with Unsplash to provide a virtually unlimited source or royalty-free images to update your websites with.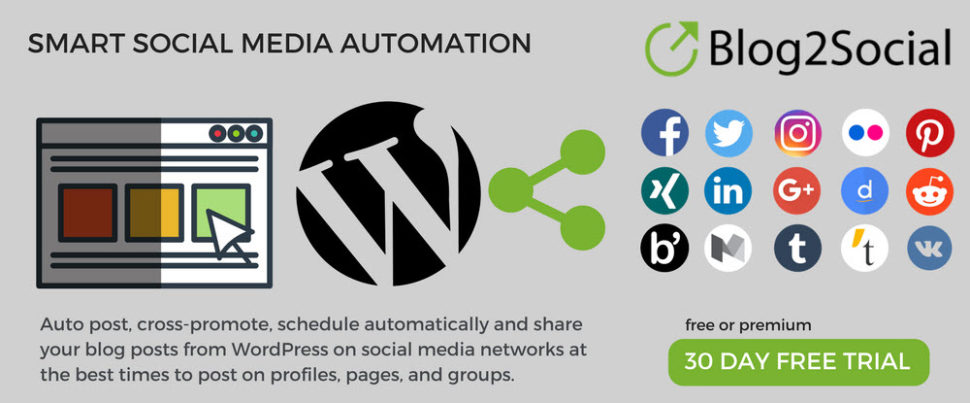 Blog2Social is a time-saving WordPress plugin that offers solutions to social media workers and marketers, small business owners, agencies, and others who look for ways to cross-promote and share blog posts on social media websites including Facebook, LinkedIn, Instagram, Google+, and others.
One of Blog2Social's key features is an automated individualized sharing of content – Blog2Social lets you customize the posts to be tailored to each network. Another great function of this plugin is the Social Media calendar. It enables you to manage your posts in the best possible way.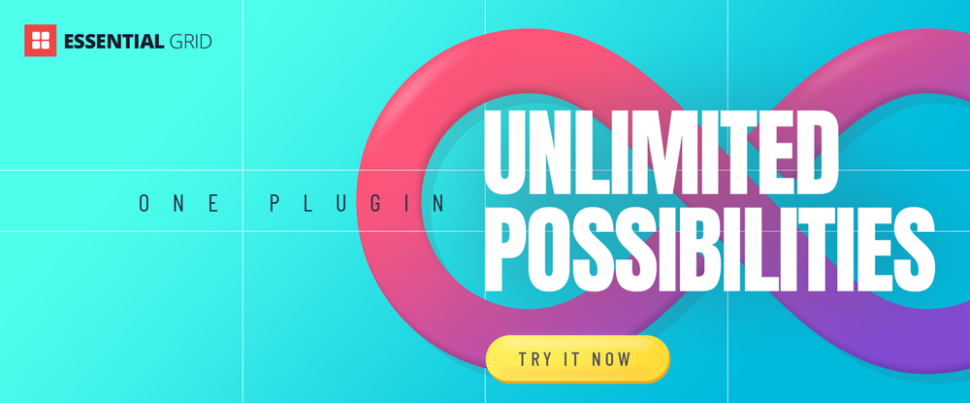 Essential Grid, by ThemePunch is a WordPress grid plugin that offers much more than conventional grid layout options. With this tool, you'll be able to customize your grid layout schemes to your heart's content. Essential Grid provides excellent solutions to your gallery, WooCommerce shop, portfolio, and blog layouts, as well as all other sections that make up your website. If you can imagine a grid layout, you can create it!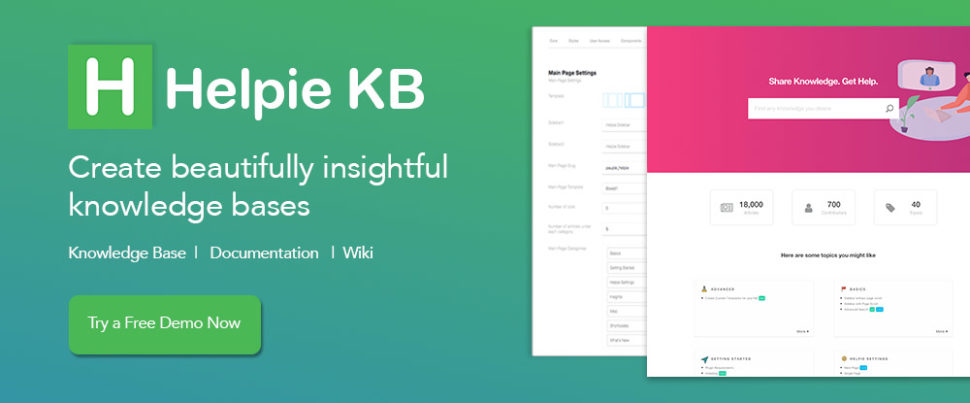 Something many, and most likely most, online stores are missing is a comprehensive Knowledge Base that customers can go to for help.
With Helpie, you can improve an online shop's UX ten-fold, if not more by making information a customer will find helpful and easy to access, without cluttering up your site's pages. Helpie will make sure that the number of customer support requests is low, as well as that the number of new clients is on the rise.
This Knowledge Base is designed to improve your SEO and the knowledge sharing within your company.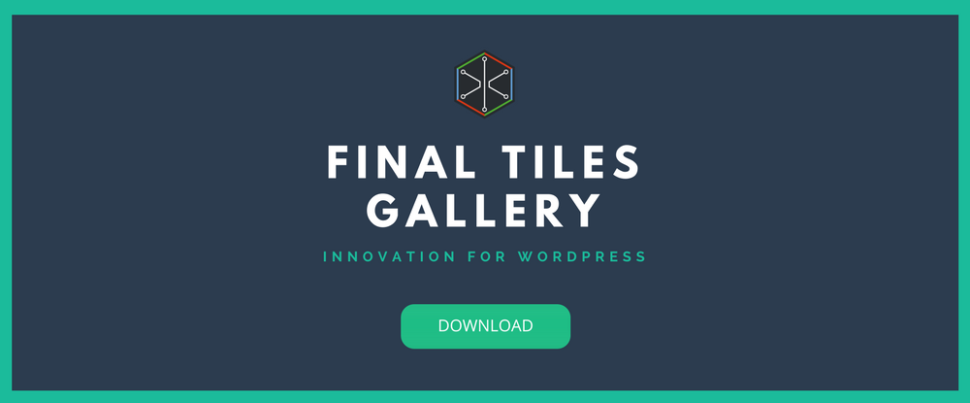 One thing that most galleries have in common is a sense of sameness with respect to image size or aspect ratio. That may be fine with some, but if you would like to free yourself from those restrictions, you should give Final Tiles Gallery a close look.
In addition to giving you almost complete freedom with respect to image size and shape, Final Tile Galleries has plenty of other features and effects you'll find helpful.
Heroic Knowledge Base is another WordPress knowledge base plugin you can use to give users a lightning-fast method of finding the information they're looking for. You can also collect feedback to pinpoint which articles they are finding helpful, and which could use some improvement.
Users can even be given an option to easily download articles they find especially helpful, making your website even more user friendly than you thought possible.
Conclusion  
A good guess might be that you won't get too far down the list before you find something you really need. You might have stumbled upon a plugin that provides capabilities you haven't even been aware of.
Is your objective saving time and increasing your web design productivity? Maybe it is to add cool functionality that will drive traffic and keep visitors coming back for more?
Either way, you'll find plenty to work within this list of Best WordPress plugins for 2018.