When we first heard about Slack we were ranting and/or raving. We compared it to HipChat, arguably the most well-known chat application.
We somewhat humorously did the same with Sketch App: we compared it to Photoshop, because it was so appeasing to finally have somebody square up to Adobe – even more so because Bohemian Coding was(and still is) a much smaller company that we could root for like an underdog.
Slack was no different, so it's no wonder that two of the biggest trends in design tools and communication apps work splendidly together. One of Slack's most redeeming features is the amount of services that you can integrate with.
For designers one of the most important integrations is Sketch. Let's have a look at how this works.
Installing the "Send to Slack" Plugin
Open Sketch and open up Slack as well. You can download Send to Slack for free if you click the "Download ZIP" button on the right-hand side.
When you've unzipped the download, switch back to Sketch and navigate to Plugins → Reveal Plugins Folder. Paste the contents of your .zip file here and restart Sketch App to activate it.
Generating a Slack API Token
Sketch first needs to know where you're sending the artboards, and for that you need to log into your Slack team and create a token for your team.
Copy that token to the clipboard because we'll need it in a moment.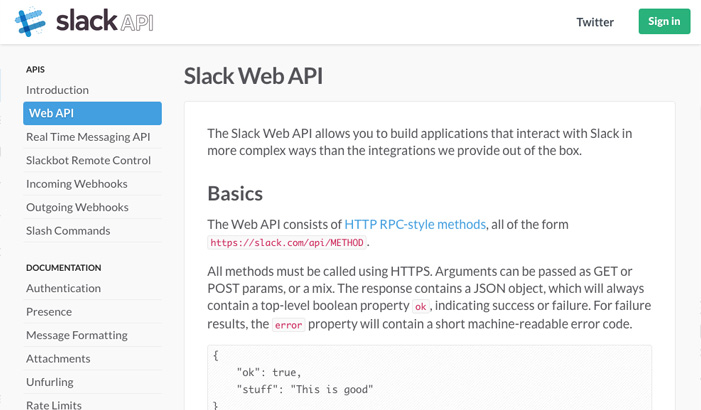 Sending to Slack
Navigate to Plugins again but this time select "Send to Slack". You have the choice of sending artboards to either a channel, a group, a specific user in your team, or even the Slackbot!
Send it there for a test or show your teammates how easy it is to showcase your design work to the everyone without ever leaving the Sketch window
Note: First-time users will be asked for that token.