We have all been there. Staring down the nasty to-do list and mentally checking through each of your tasks. Procrastination can be a deadly practice for those working on the Internet. It is so easy to put off work until tomorrow while focusing on more pleasurable activities. Even including work on your own projects!
It's important to track these moments of procrastination and limit your controls. You will always have distractions in life. But with a few changes to your workflow and some dedication it's very simple to get yourself back on the right track. They biggest key is motivation. Even the elated state of completing a project or receiving money isn't enough to keep you going all the time. Keep track of your concentration and limit yourself to focused, task-oriented work.
Set Achievable Goals
Setting yourself a manageable to-do list is much easier said than done. There are some overachievers who love completing 10+ tasks in a day. Others would be happy just clearing 1 or 2 projects in their time. The point here is to focus on your daily tasks.
It's all well and good to plan ahead for the coming weeks. In fact this is a sign of much higher intelligence to craft a long-term schedule and follow through. But in the end you can only work 1 day at a time. This is why it's important to recognize that your goals are do-able and not reaching for the stars. Can you design and code an entire website layout in an 8 hour work session? Possibly.
But some designers may struggle with such a task. Some designers may require a few days (or even weeks) to really plan out a strong layout, fix up the bugs and match code for all browsers. There are designers who can do all these tasks in just a few hours. Be realistic with your own skills. It's better to undershoot and have extra time for work than to overshoot and leave some tasks unattended.
Attain Solid Focus
This technique has much more to do with mindset than practical life examples. You should go into your workday stating how long you plan to focus solely on an individual project. You could work straight until you complete the project. Or maybe work in 60 minute intervals.
Different times and sessions will work better for different people. But it's not about the amount of time, it's about what you're focusing on. It's so easy to take a 2 minute break and check Reddit, Facebook, Twitter, or the dozens of other distractions you may find online. But coming back to center and regaining control of yourself you'll begin to realize these bursts of minor distractions are really annoyances throughout the day.
Sit down and state in your mind what type of work you'll be focusing on. Frontend development, Photoshop design, sketches, wireframing, you name it! Get as detailed as necessary but make sure you remove all distractions from your mind. This is another reason why scheduling comes in handy.
You will also realize that once you stop splitting your focus each activity you complete will seem astounding. You'll feel much better visiting your Facebook or Twitter stream after completing a project task. You can even turn these visits into a reward system to keep you motivated. Although there are better options for personal motivation when it comes to workflow.
Proper Motivation
Working freelance for clients or in a design firm will present you with loads of new material. It can all seem very overwhelming after a while. Many designers begin to lose motivation and interest in their project works. We have some great tips to manage working with clients and keep yourself on track.
But what happens when money isn't enough to keep you going? Ideally we are looking to build a product we're proud of. Find new and interesting ways to bring pride back into your work. Custom code a new CSS style layout for your navigation, breadcrumbs, forms, or whatever! Alternatively spend some time browsing in Google for newer web design techniques. This always provides me with some extra inspiration to implement some cool features into projects.
Once the work starts to fall in priority and becomes a chore we lose interest altogether. What's more we tend to put off the work entirely and suffer the consequences of an unbalanced work-life schedule. Keep yourself interested by challenging new ideas for your works. There is a huge design community available online interested to check out your projects and provide feedback. Namely Forrst and Dribbble are my two favorites as they attract a very large audience from all around the world.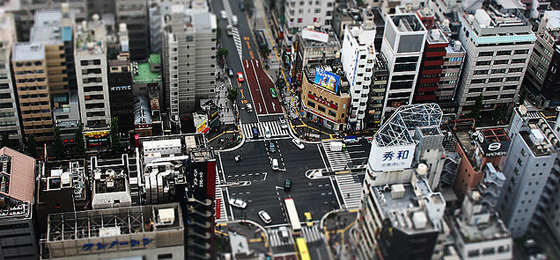 Even if none of these techniques work there is always one factor left. You can psych yourself up to complete the work just to have it off your to-do list! Imagine the weight lifted off your shoulders just by clearing up that annoying nuance. It can seem dark from one side of the tunnel. But once you start moving and just push through the work you'll feel an amazing sense of accomplishment and relief afterwards.
Get Plenty of Sleep!
This tip is often mentioned in procrastination articles. But certainly for good reason since losing sleep has proven to fatigue and depress your creativity. You won't be thinking properly and ideas won't be flowing as easily. You'll become much more agitated when working off 2 or 3 hours of sleep. Distractions will also seem as more soothing options for the tired mind.
A good night's rest will put your mind at ease and let you wake up refreshed and ready to start the day. After a terrible day of stress and headaches you can always go to bed and awaken to a bright new sunny tomorrow. Keeping up with healthy eating habits will also dramatically affect your moods throughout the day. A mid-afternoon snack is usually a good idea to revive some energy and give yourself break off the keyboard.
Conclusion
I think we have all struggled with procrastination at some point. Back in grade school it wasn't so much of an issue. But as you enter the real world you must learn some basic time management tips, especially working freelance. Hopefully I've outlined some workable tips for procrastinators to ponder.
Putting off work will only hurt yourself in the end. And since you likely have to do it at some point you're much better off clearing your plate early. If you have your own tips for managing distractions and procrastination do let us know in the discussion area below.