We all know about the new coronavirus that has been affecting hundreds of thousands of people worldwide.
And while scientists, researchers, and doctors are all working tirelessly to find a cure for this terrible disease, one thing is for sure: staying home is saving lives.
The greatest tool that we have right now to help prevent or slow the spread of this disease is by social distancing.
I believe I speak for everyone when I say that social distancing has been hard. From loneliness to a bit of relaxation, binge designing, and probably doing a good, deep-cleaning of your house, we're all doing the best we can from behind our front doors.
But people are not the only ones practicing social distancing.
Brands Are Changing Their Logos To Practice Social Distancing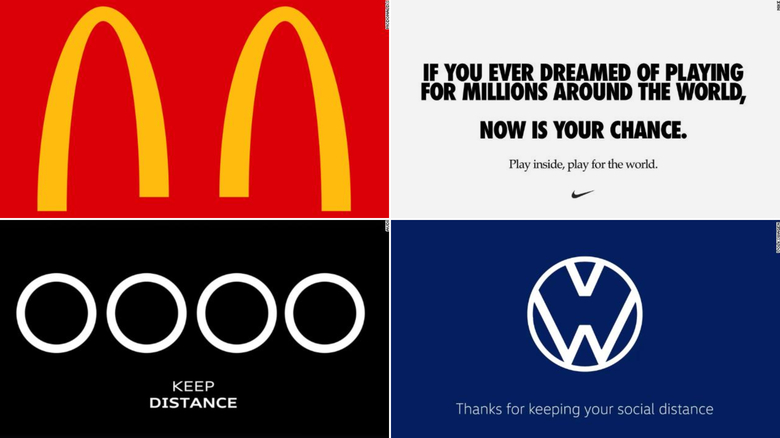 [source]
We're seeing loads of different companies change their logos to demonstrate them practicing social distancing and the importance of it in general. 
Not everyone is a fan of this new trend, though. Many people are looking at it as insensitive and saying that it diminishes the seriousness of this pandemic.
And while brands are getting backlash for this, I have something to say to those people throwing shade.
I genuinely love this trend.
Seeing the creativity brands are putting into designing new logos brings a little smile to my face and I'm sure to lots of other people as well.
So let me show you the different brands that changed their logos to encourage social distancing during COVID-19.
1. McDonald's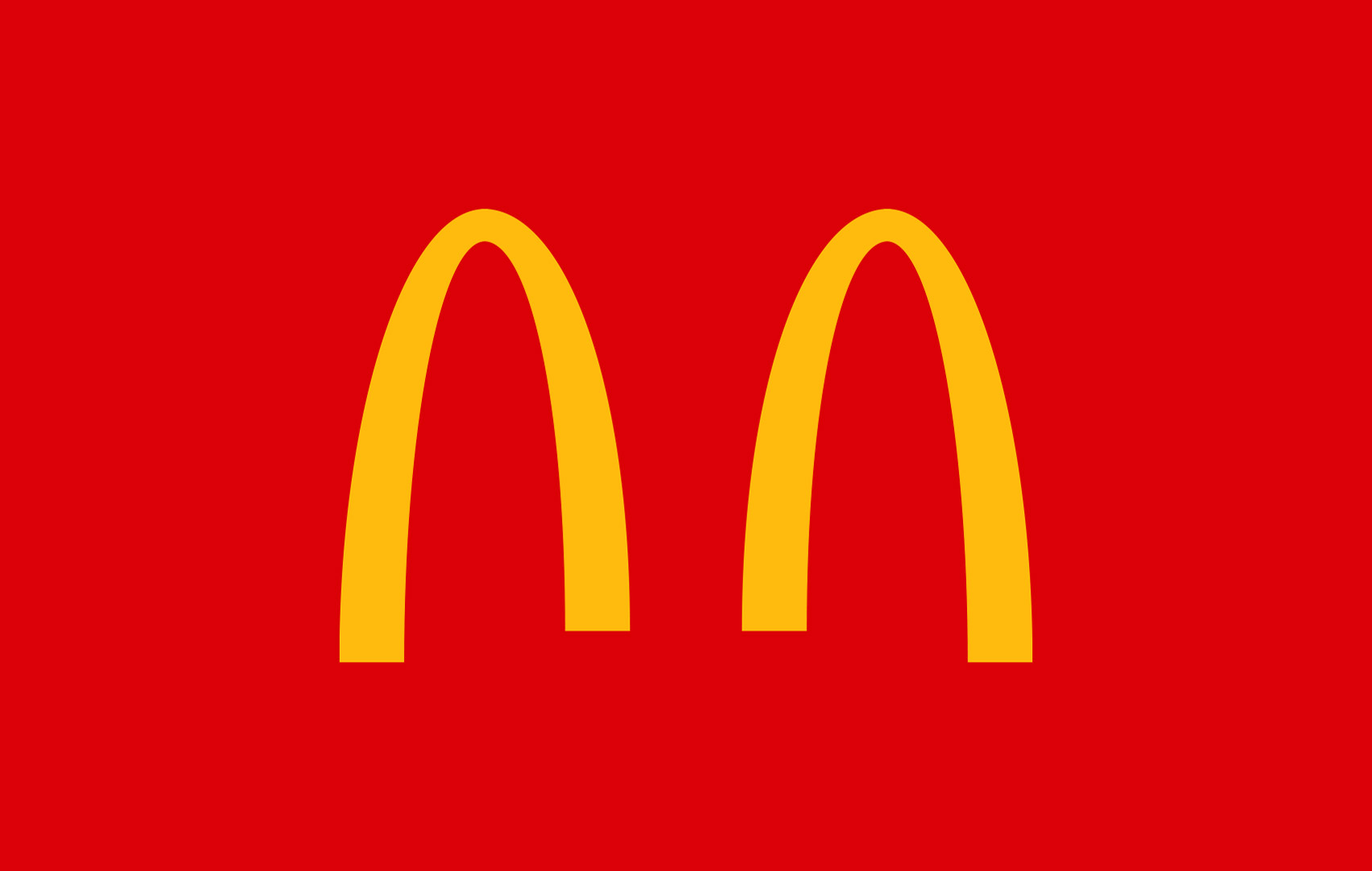 Last week, we saw that McDonald's Brazil did something crazy to their logo. They separated the two iconic yellow arches, in order to keep their social distance from each other.
When they posted their new social distancing logo to Facebook, they wrote that although people can't come to McDonald's and eat and be together right now, they are still delivering food and have their drive-thru open to all those who are having a strong burger and fries craving.
2. Coca-Cola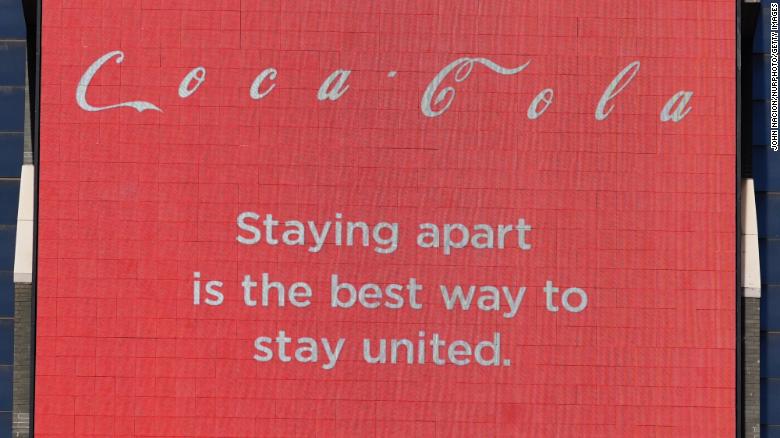 [source]
Coca-cola ads have never been anything short of loving, fun, and dreamy. They've always been focus on sharing a coke with friends, going outside, and adventuring.
But things are different now with this new virus going around, and they're adapting and spreading a great message.
"Staying apart is the best way to stay united."
Have a Coke at home, and soon enough, we'll all be able to go outside and enjoy each other's company again.
3. Mercedes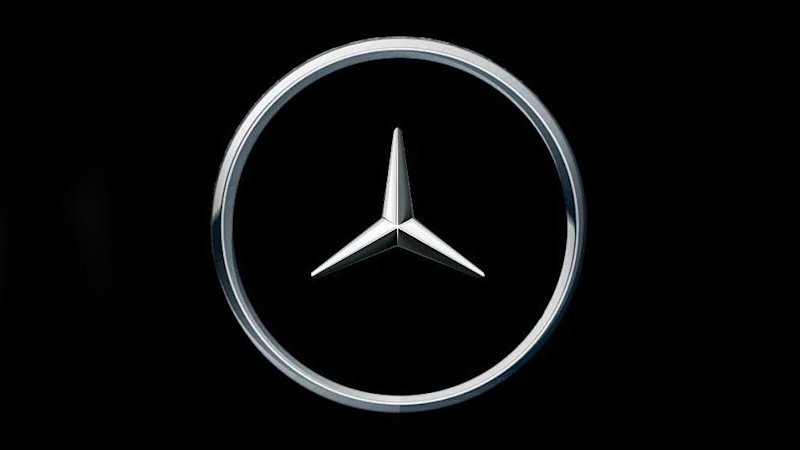 Mercedes was the newest company to join the bandwagon and create a social distancing logo.
And they demonstrate that perfectly by keeping the Mercedes star just out of reach of the iconic rim.
4. Audi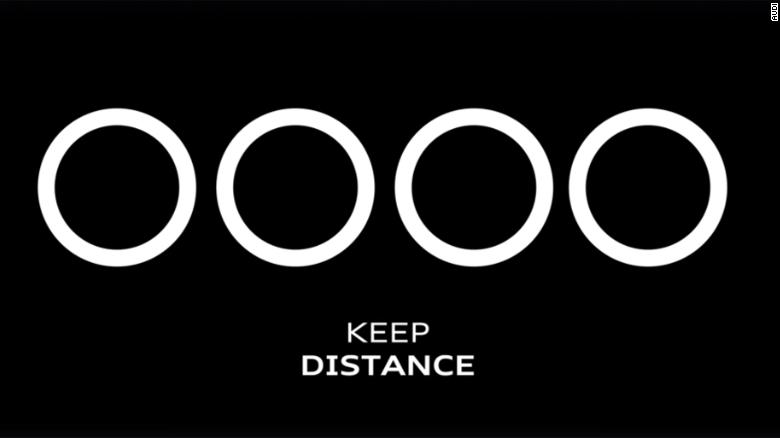 These four rings have been separated for the first time and finally get to breathe.
Audi left a bit of room between each ring and told all of their followers to stay home for the time being.
Audi has posted a video on social media encouraging people to stay home and stay safe during this time.
Be like the four rings!
5. Volkswagen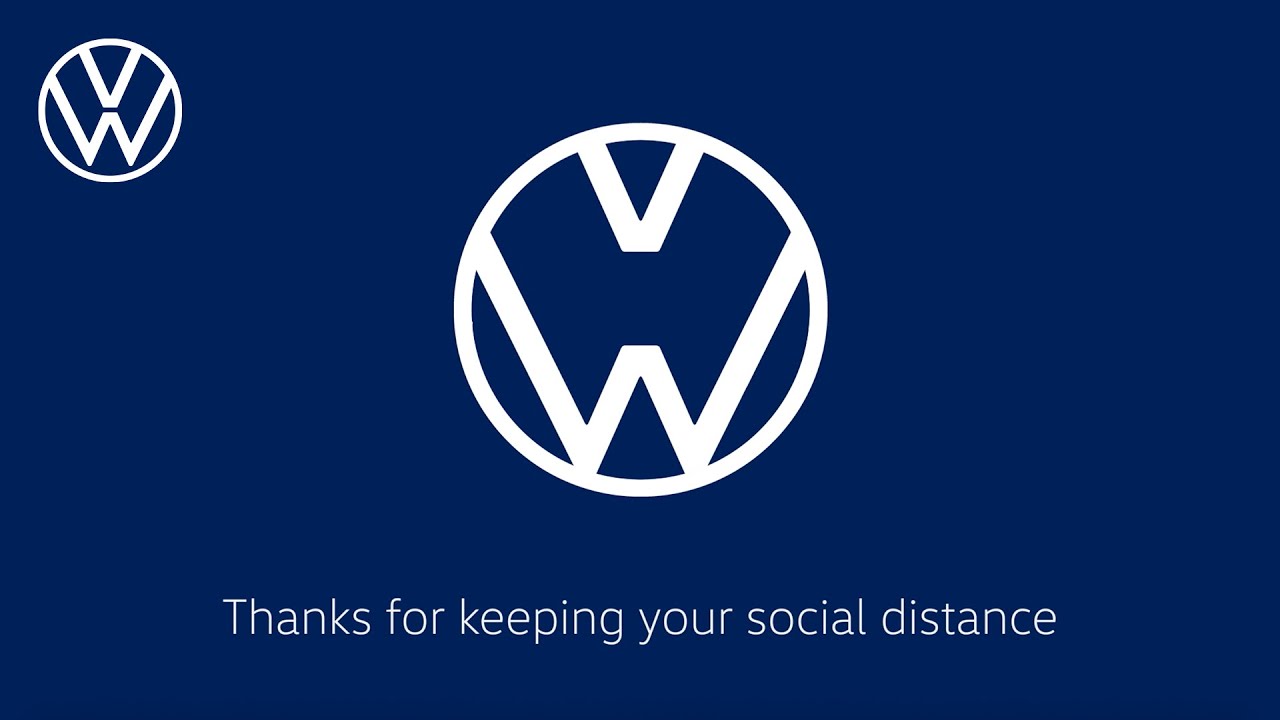 Volkswagen has separated its letter elements within the logo to demonstrate social distancing.
They took to social media and posted the clever logo for all their followers to see.
Volkswagen also released an emotional video that they created, along with the new social distancing logo, that encourages people to stay home.
"We stood strong through more than one crisis. We did this together. We need to keep our distance. Thank you for keeping yours."
6. Nike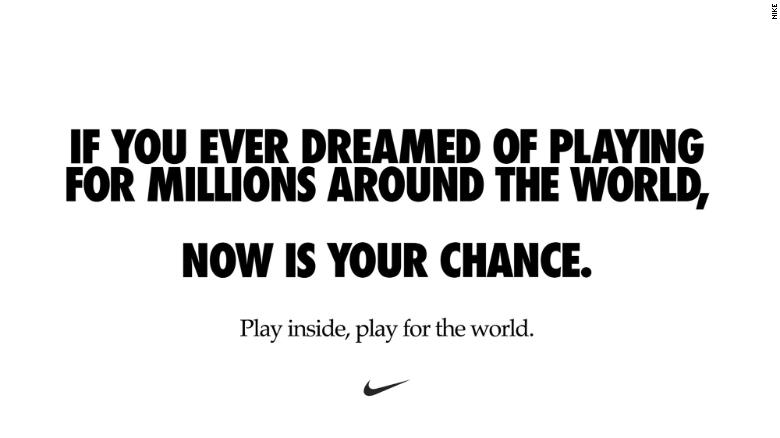 Although Nike didn't tweak their logo, they did start a huge social media campaign encouraging followers to stay home and play for the world.
We've all wanted to do something big, life-changing, and even world-changing at some point.
Well, now is your chance.
Just by staying inside and keeping your social distance, you are keeping others safe, and even alive.
Doing something bigger than yourself and stay home for the time being.
Things will be better eventually, and we'll have the time to do all the things we've planned.
Until then, stay home, create something new, start that new design project you never had the time for, and just be still.
Until next time, folks.
Stay creative!