When you're a freelancer and you start to work directly with your clients, there's something crucial you need to know.
Your design is not the one and only, most important aspect of the transaction.
While presenting your client with an amazing design is the final goal, there are a lot of other things at stake that could make or break your business deal.
There are 7 things that could potentially ruin any partnership with a client, and they have nothing to do with your design style.
7 Biggest Mistakes Freelance Designers Make And How To Avoid Making Them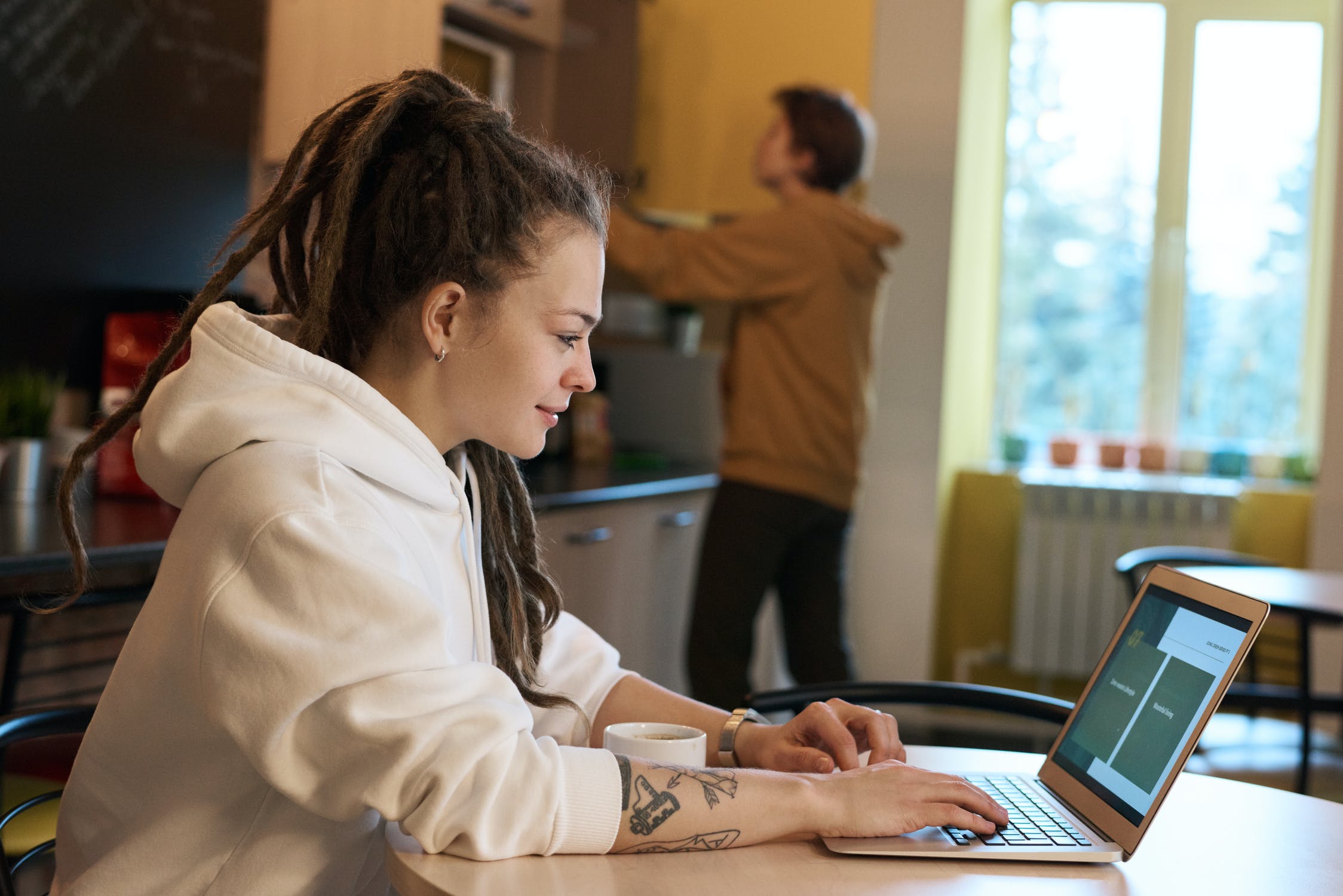 I don't want you to have to make the same mistakes I've made when I was a beginner freelancer.
Today, I want to learn from my mistakes and avoid these 7 deadly sins of freelance graphic designers.
1. Poor Communication Skills
Poor communication is the biggest bummer of all the freelance design mistakes that you could make.
Everything you do and the way you're going to make your client feel is all going to come back to how well you communicate with your client.
Now, communication is a two-way street.
If you and your client don't communicate exactly what they're looking for and what you're capable of doing, then you're going to find yourself working all-nighters to revise mistakes that could've easily been avoided had you communicated.
Some clients are angels, and some are the opposite.
Some clients will verbalize exactly what they're looking for, and others will give you the vaguest idea of what they want and let you try to figure it out, which sometimes is a blessing, and others, a curse.
One way you can avoid poor communication is by creating a list of basic questions you want to ask each of your clients, regarding their expectations of what your design will be.
Decide what platform you'll be communicating through and make sure you set hours you will be readily available to discuss changes and set your notification to loud so you never miss a beat.
If you ever feel like a client is being rude, take a deep breath, decide whether you'll continue working with them or not, then write them a calm message. Remember: things on the internet last forever! Don't let one snooty client ruin your reputation.
2. Limited Number of Revisions
Nothing is worse than thinking you finally finished a design that you're happy with and proud of, you just presented it to your client, and they don't love it.
They want you to revise it.
The number of times you agree to revise your project is something you will need to have discussed beforehand.
Not everyone will be on the same wavelength, so it's important you decide how many times you will change the final version of your design, and what you will charge if they ask for supplementary changes.
And what do you know it, this all leads back to good communication.
Don't let people walk all over you, but also don't be so prideful you won't make any changes. It's a beautiful and delicate balance.
3. Not Fulfilling Client's Needs
Speaking of being prideful, sometimes, you have to suck it up and make a design that you're not completely proud of.
Lots of clients have complained that some designers they worked with only had themselves in mind when creating their design.
Needs and requests were not met, therefore leading to awful conflict and probably bad word of mouth followed shortly after that.
Try to sus out the vibe of what your client is looking for and see if the style aligns with yours. If it does, awesome!
If it doesn't, decide whether or not you're going to do the work anyway and get that coin, or whether to respectfully decline the offer to work with them.
4. Missing The Deadline
When you're your own boss, it's easy to get behind and have no "work anxiety" or drive to finish your work on time.
But a good reputation is crucial and constantly missing deadlines is a terrible way to do things.
Set up a deadline that you really think you can make.
Don't think your Superman or Superwoman, and can handle 10 projects that are all due by next week.
Take on what you know you can handle, and discuss that with your client.
Everyone understands a pushback here and there, but don't make that a habit.
People might eventually perceive you as lazy, and that's not what we're going for here.
5. Mispriced Work
Listen, you gotta know your worth.
In saying this, you should know how much to charge.
Don't undersell yourself, because you're the bomb!
But don't overcharge either, because people don't like it when someone takes advantage of them.
Give them a quote, and negotiate from there.
6. Not Making Clients Feel Like a Priority
No one likes to feel unimportant.
And maybe you're not making your clients feel unimportant intentionally.
Sometimes, we all take on more than we can handle.
But if your clients don't feel like a priority, they might cut your work contract short, or choose not to work with you again in the future.
This mistake goes hand-in-hand with missing deadlines. You can't take on so much that you will make people feel unimportant.
Everyone wants to feel heard and important, and some companies or clients are cut-throat and won't work with you again if you don't make them feel like they're important to you.
Do your best to make your clients know they're important to you and you're doing your best.
Communication, communication, communication.
7. Wasting Time
The final thing I want to talk about is wasting time.
When you work from home, it's easy to get distracted.
Blame it on your pets or a messy kitchen, and then suddenly you're 5 hours behind schedule and things are getting out of hand.
I have a whole list of things you can do to stay productive while working from home that will help you stay on top of your A-game.
Make sure you make a good schedule for yourself, one that works for you.
Don't waste too much time on things that don't matter. The dishes can wait. Or maybe, they can't. You should definitely have a clean workspace. But right after that, get back to work!
Wrapping up
Everything is a learning curve, and while you start working from home, take advantage of all the freedom that comes with that, but make a good name for yourself and do your best.
What other giant mistakes do you think designers make that we should cover?
Let us know in the comments.
Until next time,
Stay creative, folks!